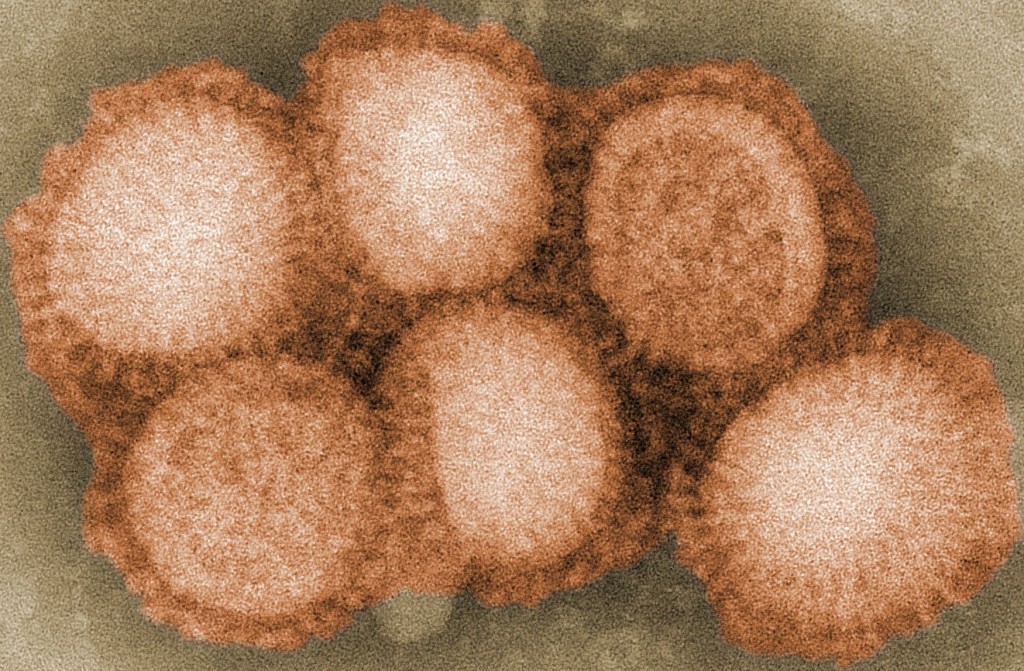 Ready or not, the flu has arrived in King County. This year the H1N1 strain (aka Swine Flu) has been the most common flu virus circulating in our area. Most strains of influenza take the hardest toll on the very young and very old, but H1N1 can hit young adults and pregnant women just as hard. There have already been hospitalizations and deaths occurring in otherwise healthy working-age adults in Washington State this season already.
The flu is a highly contagious respiratory illness caused by various forms of the influenza virus. It can cause mild to severe illness, and at times can lead to death. The flu usually comes on suddenly. Seriously-You will feel fine then feel like you got hit by a truck, where a cold will slither in, then scuttle out in a few days. People who have the flu may experience fever, (or feeling feverish with chills), cough, sore throat, runny or stuffy nose, muscle or body aches, headaches, and fatigue. Not everyone will have all those symptoms, so call a health care provider if you think you have the flu. Also note that some people may have vomiting and diarrhea, though this is more common in children. Please if you are sick, STAY HOME and call your provider. If you have no current medical provider, check out Country Doctor. They have three locations in the Capitol Hill/Central District neighborhoods. They take many forms of insurance and operate on a sliding scale if you have none. They even have an urgent care clinic open until 10pm on weeknights and noon-10pm on weekends! No appointment is needed and it will save you an unnecessary trip to the emergency room. Find out more at countrydoctor.org or call at (206) 299-1600.
How do you avoid the flu?
The good news is that the flu vaccinations include coverage for H1N1. And there are enough doses for everyone. Remember, even if you get vaccinated you might get a milder version of the flu. But it is much, much better than getting hit without protection. Some folks are under the impression that they can become ill from getting a flu shot. I get one every year and the extent of the symptoms I've ever exhibited is that I get a little tired that night. But it is nothing compared to waking up the next day after PULSE at Neighbours. It takes 7-10 days for the vaccine to be effective and people who get sick after getting a flu shot are likely suffering from having caught the flu virus from someone around them. If you are afraid of needles, there are needleless options. Another good thing about the flu shot this year is that it actually protects from three strains of influenza. Influenza A and B have yet to come our way this season, but it is early yet.
Most, but not everyone can benefit from a flu shot. Infants under 6 months of age and certain illnesses cannot get the flu vaccine. People over 65 and people with compromised immune systems may not get the full benefit and catch the flu anyway. If you have ever seen an infant on a ventilator or found a 90-year old half-conscious on the floor from a preventable infection you would first in line to get your vaccination. Vaccinations are covered by insurance, and they are available for about $30 at neighborhood pharmacies. You can find the closest one at http://flushot.healthmap.org/. If you can, call ahead to will cut down on your wait time. Please get vaccinated. Do it for your grandpa, your sister's new baby or your neighbor. Best of all, do it for yourself!
– – –
Jinn Schladweiler is cat lady and nurse who works on-call night shifts at a detox unit while attending graduate courses in occupational and psychiatric nursing. Comments and questions are welcome at jschladweiler@gmail.com.
(Visited 1 times, 1 visits today)