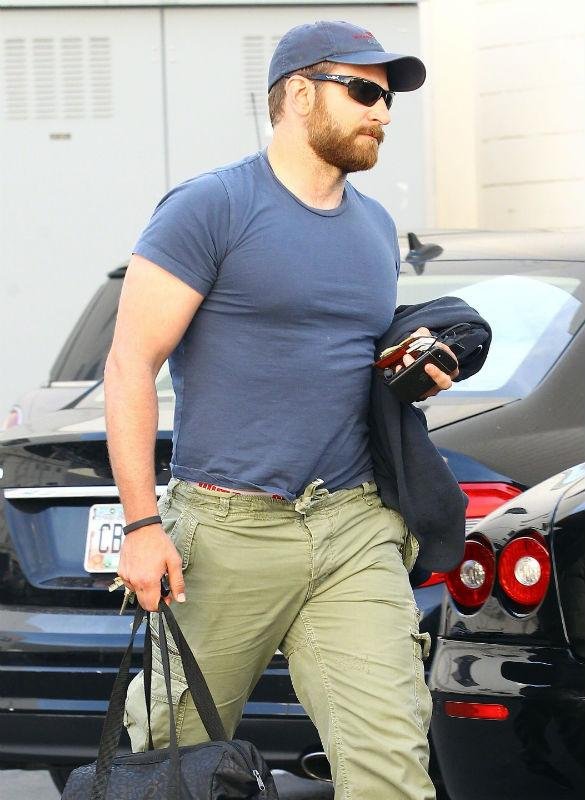 It's been a long time since we had a Nooner but we definitely feel that the breaking news about actor BRADLEY COOPER'S dramatic and zexy weight gain is worth reporting. The star has been working out and gained 40lbs of beefy muscle to play a Navy SEAL in the Clint Eastwood directed movie, AMERICAN SNIPER which is currently in production. Recent Oscar nominee Bradley is  spotted here leaving the Tom Ford store in LA looking both woofy and humpable but also grumpy as hell…is fussy power bottom Brad turning into a bossy power top?
Are Victor Garber and Liam Neeson aware of this change in their old buddy?
WE NEED MORE EXPLICIT PHOTOS, PLEASE!!!
Also, a note to local filmmaker Lynn Shelton. Please cast Brad in your next movie as a gay go go dancer who enjoys nude walks on the beach and puppies and rainbows!!!
Thanx!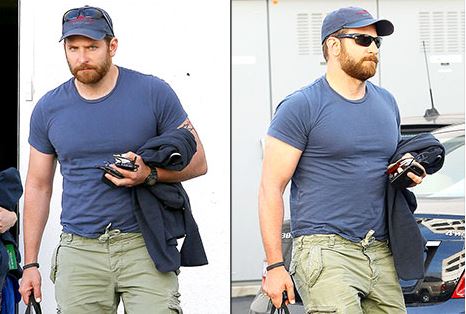 Tags: American Sniper, Beefcake, Bradley Cooper, sgsapp