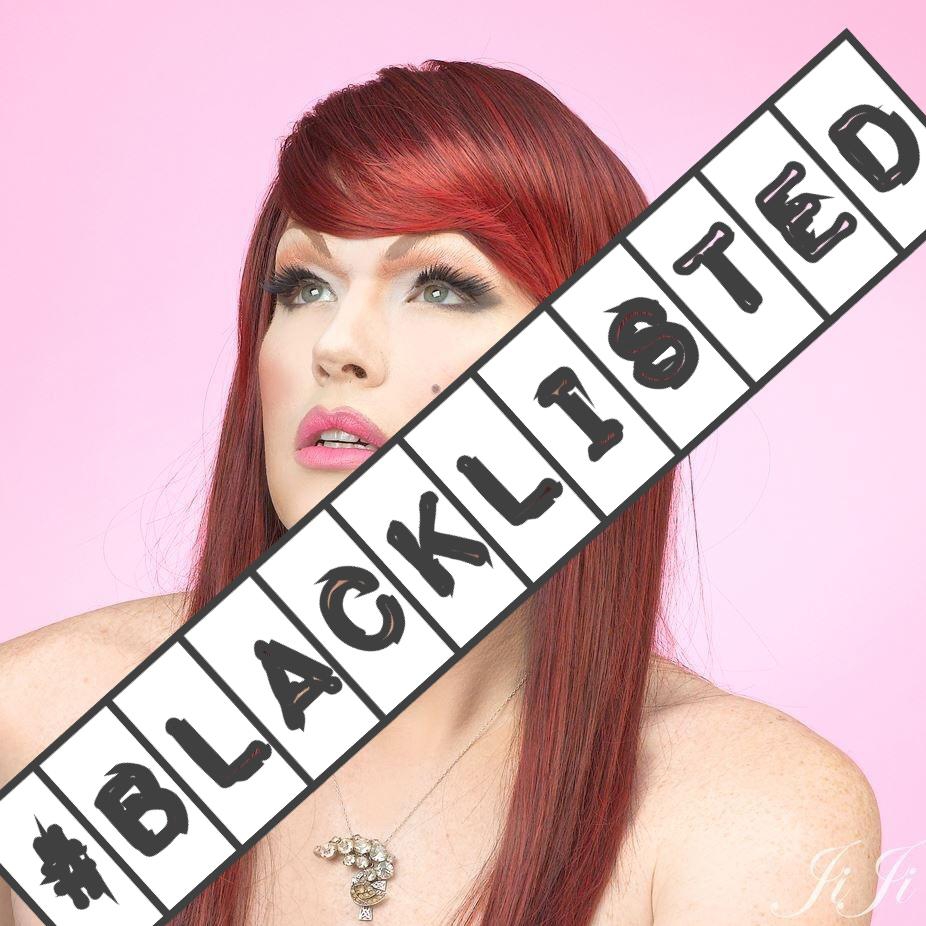 While the rest of you poor deluded fools were posting your sad little Pride schedules on Facebook, Seattle's most "athletic, boxy hipped, double browed, blacklisted drag queen/superstar/former slave to Mark Finley/town pariah" aka DONNATELLA HOWE, got her shit all proactive and sent me her Pride Schedule and since Mr. Strangeways is tired/desperate/delusional he's THRILLED to print her ramblings.
Go check her out:
*********************************************************
Whilst waiting to perform at the Wildrose Pop Up Drag Show on Tuesday, my dear friend Deja instilled in our group an old adage passed onto her when she first moved here. 'As long as you're a decent looking drag queen, you'll be working this pride'. Clearly this is why I'm moving and shaking my padded hips and natural booty beauty all over town this week! So here goes 8 reasons why you should you come on out to anything that I've got going on!
8: WINE! If this even makes it out on time I'll be hosting 'Cougarjuice' at the Poco Wine Room! Come try out their Rose flight or have a glass of one of their other fab reds or whites that you won't be finding on sale at Safeway or QFC! Also its a swank little spot, perfect for a date or a night out "with the girls". Otherwise keep an eye on my social media as I'm the local brand ambassador for Coppola Winery's new 'Gia' line, made by Miss Gia Coppola herself!
7: BLACKLIGHT PARTY! Kicking off the foursome of events under the guise of 'Seattle's Big Gay Pride Weekend' is Revolution Thursdays at the Baltic Room with special guest, Ursula Major! Come see hoards of people try to look cute and dance while bathed in black lights. Something tells me its gonna be pretty freaky, esp for those poor folks that whiten their teeth too much…(cover is $5 for this time only!)
6: GRINDR UNDERWEAR PARTY! Jessica Paradisco and I will be co-hosting the next of the foursome Friday night again at the Baltic Room. Boys, guys and men in their underwear! Pretending that real life is Grindr! Who will get blocked? Who will hook up? Who won't take their clothes off!? Also isn't it kinda funny… two queens hosting an underwear party. I mean we're gonna be in underwear (probably from Castle) on top of our tights and crap. Underwear over undergarments, its so meta! (cover is $10)
5: BROADWAY STREET FAIR! Taking over part our old parade route for much of Saturday for sales! Oogling of the mens and or womens! Food! Booze! Performances! Umpteen million queens, kings and so on roving the streets all done up 'just because' and acting like Capitol Hill's own set of Disney theme park characters taking photos and like me last year, teaching the children how to properly shablam. Oh yeah and I'll be performing over at the Julia's stage around 2pm. Come support all of these fabulous local businesses, they're turning it out for you for the day!
6: LOBBY BAR! On top of those 4 events that I'm twittering, vaguebooking and instacramming we have two evenings of hourly performances from some brilliant talent. Plus its no cover! Drew Paradisco and Kitty Kitty Bang Bang will be hosting on Friday and I will be there Saturday with Jessica Paradisco. Come by as you party hop, stumble home, cool off or whatever! We have Miss Gay WA Brooke Lynn Bradshaw, Fyola Vonblakk, Cherry Sur Bete, Eva Androgyny, Felix Manchild, Ursula Major, Deja Nouveau, Ivanaha Fusionn, Rhea Della-Vera and Celys St James Black all stopping by. Its going to be pandemonium, both nights start at 6pm and go til close or whenever the last hostess faceplants from exhaustion.
5: PRE PARADE STAGE! I'm movin on up in the world! This year I'll be hosting the performance stage at Westlake Center from 10-11am. Come grab a good seat for the parade and check out Lavender Country, the Seattle Ladies Choir, Captain Smartypants and George Takei! Who knows, maybe someday I'll be a real parade emcee! A girl can dream!
4: PRIDEFEST AT SEATTLE CENTER! AKA the finish line for the parade and where everyone gets to wander, party, shuffle thru that indoor/outdoor beer garden, queens try to walk on grass in heels and so much more! Its really like a giant T-dance back in the good ole days of the Cuff or Timberline: Part Deux. Just with craploads of vendors. Speaking of which I'll probably be hanging out at the Atomic Cosmetic booth with Dr Jen and crew playing Vanna White as you know I do love and wear most of her products and so should you!
3: DENNY WAY! Did you know that one year my friends and I couldn't get a taxi or so much as a horse back to the hill and we walked!? Happens to the best of us. I was in full drag, in the heat, walking up those hills. Might happen again this year, though with the advent of Uber, Lyft, Sidecar and some possible smarts I've gained maybe you'll see me and maybe you won't, but I bet all those hills made me the athletic, boxy hipped queen I am today.
2: LOBBY: WHERE THE WILD THINGS ARE! I think this is the 'oh thank god its almost over' party that we are throwing. Chances are this is the best time to see me boozy as all hell, and slap happy; ask Olivia LaGarce! Join myself, Drew, Jessica, Bang Bang and so on, as we unwind and revel in the memories we will have made after this fabulous weekend gets underway. If I'm lucky maybe I won't even be in drag, but let's face it…I probably will be. (No cover, last I was told)
1: MY HOUSE! Maybe I'll have an after party. Maybe even in Ursula's honor again like last year. Or maybe I'll be sitting there lashes akimbo, in my tights crying over my poor feet. Maybe I'll just be asleep. Maybe you'll be there *hint hint*. Or not. I may be one of Seattle's busier drag queens but when it comes to love vs laundry…I'm picking laundry. Only because I have to.
-DonnaTella Howe
**********************************************
OK, I know they'll be people whining: "OMG! ANOTHER gawdamned piece on DONNATELLA WHO?!?!? Are you two DATING?!?!?!" but look at it this way…while it lists all the places she's gonna be at over the next few days, it also helps you keep track of all the places to AVOID her presence!  It's a win/win for Fans/Detractors alike!!!
-Strangeways
(Visited 1 times, 1 visits today)