June 7, 2014

•
by
Seattle Gay Scene
Again…plenty of fun options for SaturGay, June 7…
1) It's your second/final chance to check out the screening of Love Is The Message-A Night at the Gallery 1977, the disco fabulous documentary about a club and a dj that were the grandparents of dance music. It's presented by DJ Derek Pavone and the Bottom Forty music collective and it's "turning it OUT" at the Northwest Film Forum tonight at 7 pm with proceeds going to Gay City Health Project.
Derek Pavone and Bottom Forty Present:
Love Is The Message – A Night at the Gallery 1977
A Film by Nicky Siano
Two Nights Only
June 6 & 7, 2014 
Northwest Film Forum
A special benefit screening with all proceeds going to Gay City Health Project

Derek Pavone and Bottom Forty proudly present a limited engagement screening of an important snapshot of American dance music history. Love Is The Message – A Night At The Gallery 1977, directed by Nicky Siano, takes the viewer back to the heyday of dance music for one night at New York's famed club, The Gallery.

Opened in 1972 by Siano and his brother, The Gallery had such an effect on the dance music scene that it is still felt today in clubs around the world. Before Studio 54, Paradise Garage, and The Warehouse, there was The Gallery, where Nicky Siano could be found in the DJ booth every Saturday night. Grace Jones and Loleatta Holloway both made their first appearances at The Gallery, and Frankie Knuckles used to blow up balloons for the club. Frankie would also often bring DJ Larry Levan around to check out the music. This was a time before disco was disco, and before the imposing velvet ropes of the high-society discoteques.

To honor Siano's work with HIV/AIDS prevention and alternative treatments all proceeds of this screening will benefit Gay City Health Project. Additionally, a contribution of $5.00 will enter the donor into a drawing for a signed copy of the DVD. A total of eight (8) copies will be given away during a random drawing of all qualified donors. A Paypal account is required to donate online. Donations can also be made at each screening which are cash only. Drawing to be conducted Sunday June 8th 2014 and winners will be contacted.
Note: Mr. Strangeways suggests having a cocktail or a bit of the herb before seeing this movie. Why? It's a trippy movie. Made by high people FOR high people. The actual story (and music) are great. I just wish film professionals had actually put it all together…Mr. Siano is a godfather of dance music. He's NOT a good filmmaker.
2) Sylvia O'Stayformore is retiring her BACON STRIP show next Saturday night at the Theatre Off Jackson, but this week you can support her and her gig as Tupperware Sales Consultant. She's got a big T-Ware Party happening tonight, called TUPPERBEAR at Spinnaker Bay Brewing, 5718 Rainier Ave South in the lovely Columbia City 'hood from 6pm to 9pm. Bears and Burping plastic…oh, my!!
Showing the new Summer line of Tupperware with a "bear" twist. We will be having games/giveaways and Spinnaker Bay Brewing beverages!
3) Some fun for our Lady Loving Lady Friends: it's INFERNO NIGHT at Neighbours from 6 pm to 10 pm, the bi-weekly dance party for ladies who like to party but don't necessarily need to stay out to 2 am. DJ Stacey will be spinning. AND, they're also looking for some new Go Go Dancers…
Seattle Inferno…Do you love to dance? Tired of Being a Wall Flower? We are looking to add some new Go – Go Dancers to the mix. Do you have the moves and want to show us? If you're Interested please email Army at armysinferno@gmail.com

*We are a dance that is Exclusively for Women and the Trans Community.
4) More options for the girlz who love girlz  but also for everyone in the queer community…it's the monthly LICK! at Chop Suey….
saturday, june 7th

the fly girls!

resident DJs Mathematix & Dewey Decimal!

five bucks
doors at 9:30
I adore the clean terseness of this invite!
Go forth and have fun tonight, dahlings!!!
(Visited 2 times, 1 visits today)
Related Posts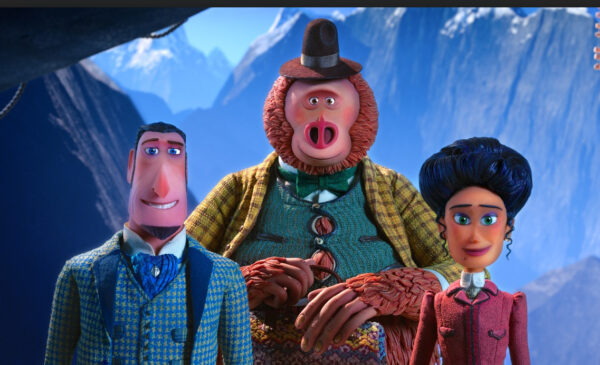 *Seattle Cinemaland • Arts & Entertainment • Arts News • Capitol Hill News • Family Friendly • Film • Film Festivals • Kid Friendly (Under 12) • Living • News • Parenting • Seattle News
Hey, LGBTQ+ parents and parents of LGBTQ+ kids, the 18th
...