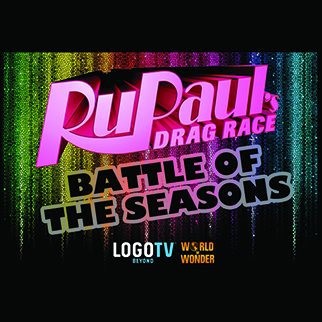 Apparently, the RuPaul's Drag Race "Battle of The Seasons" touring cavalcade of perversion aka "The Gravy Train Making Most of the Profits for LOGO" will return to Seattle for another gig on Thursday, July 31, 2014 at the butchest venue in town, The Showbox SoDo. The troupe was last here in February, but, at The Moore.
7pm VIP Meet & Greet

8pm Doors

9pm Show

Tix are $35.00 adv. / $45.00 dos / $75.00 VIP
It's all ages to enter but 21+ to drink in their liquor corrals.
No line-up announced yet…soon, my dahlings.
Tickets go on sale this Friday, June 6.
Let's be frank….at this point, how many of us actually CARE that a bunch of queens who have already been through town multiple times are BAAAAAACK for another go round? (Also: that's SeaFair Week…sensible HomoSpecial People flee the city!)
Though, they now have some NEW meat to add to the stage show since the end of Season 6…of course, BIANCA DEL RIO is coming to town ONE WEEK before, on Thursday, July 24.
Will Adore be in this line-up? She's the only other one that we're very interested to check out. The other options are BenDeLa (adore her but she lives here); Courtney Act (meh…Australian) and Darienne Snake, I mean, LAKE and…
We just can't.
(Visited 1 times, 1 visits today)