So many damned options for Seattle Gay Halloween Fun. Pretty much every bar and club has special spooky treats happening so take your pick…..but, please be careful out there: Make smart choices! Take public transit/have designated drivers….don't walk alone…keep an eye on your intake of ALL intoxicants…don't take home the Scary Clown Dude at 2:15 am unless you're 100% positive he's not an actual scary clown.
Here's some of the highlights for tonight.
Diesel's Prison Break Party…..zexy!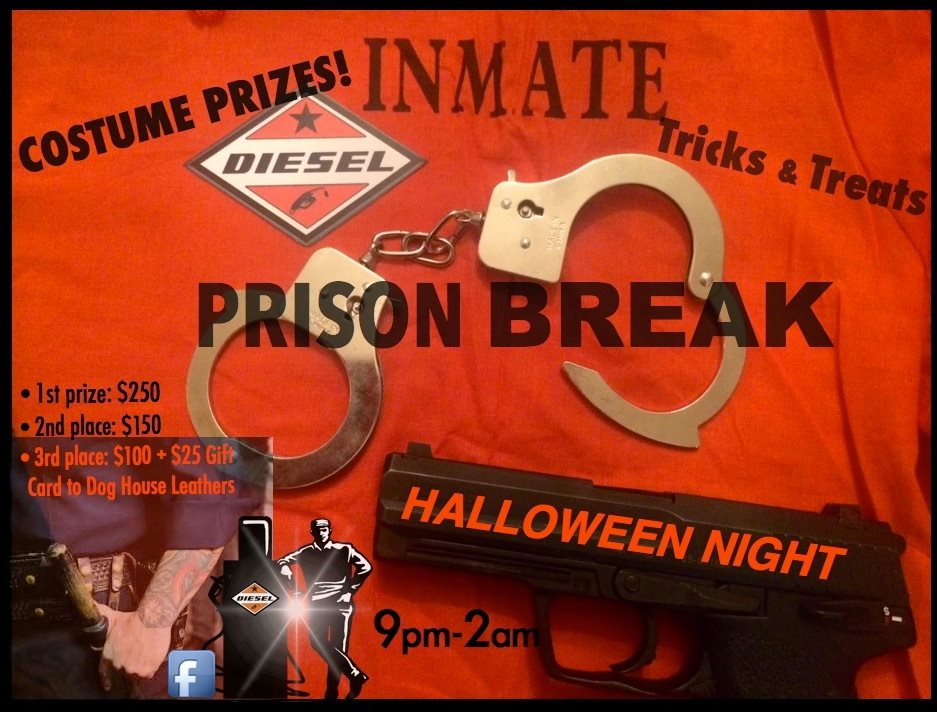 Bootie Seattle's MONSTER MASH-UP PARTY at Chop Suey is fun for da geighs AND da straights!

DJ Disco Vinnie and his partner John are taking a break from their annual "Shake Your Ghoul Thing" party to head up The Cuff's big Halloween party, CREATURE FEATURE with that big Glamazon star, Isabella Extynn St James as a special guest. And, yes, there is a costume contest!

AND, if none of these strike your fancy, then head to The Wildrose, or Pony, or ……
Tags: sgsapp