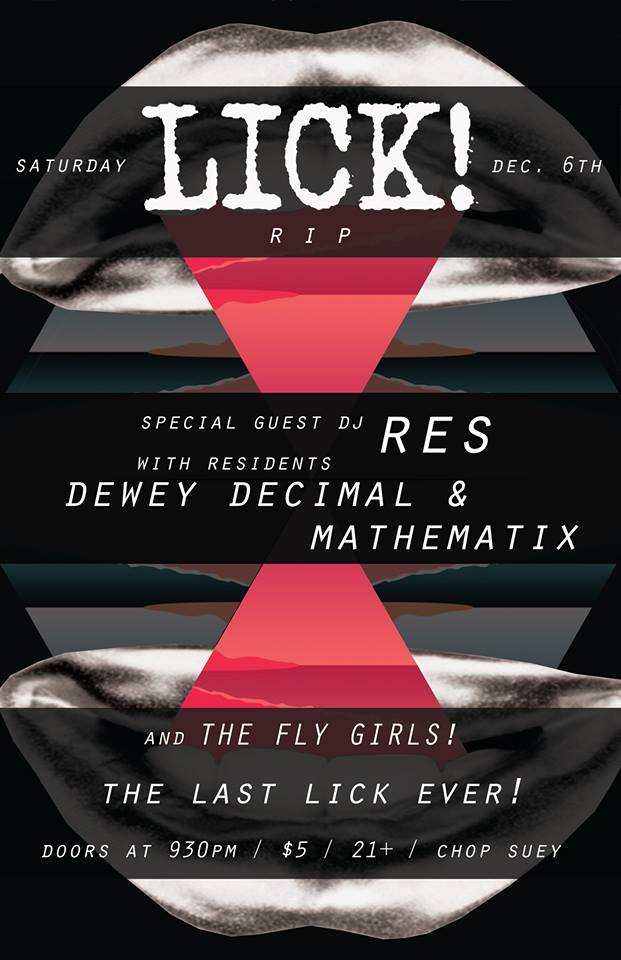 No one has officially spilled any beans about the eventual fate of CHOP SUEY, the hipster than thou 12 year old music/dance club with the kitschy Oriental theme and the tiny, weak, over priced drinks at the corner where 14th & Madison & Pike all meet. The business has been for sale for several years (not the building) and last month we learned through the grapevine that the club's booker, Jodi Ecklund canceled all bookings after January 20, 2015 and promoters/producers associated with the venue were told the Chop wasn't taking any new events for the immediate future. There are rumors that a sale of the club is pending, but at this point, little is known. Sadly, the queer friendly vibe of that stretch of Madison that includes bear bar Diesal, gay men's sports bar Madison Pub, and the beloved dirty gay hipster hideout Pony, could be challenged if the "wrong" type of owners at Chop Suey take over that space. Frat Dudes and Woo Girls do not need a toehold on Gay Madison!
Meanwhile, a queer party night institution is closing up its run at the Chop...LICK! will be wrapping up its 9 year run tonight, Saturday, December 6 with a big farewell celebration. It's a sad loss for Seattle's queer women; Lick was one of the few regular events in town that welcomed womyn with open arms. From the FB invite:
our time has come to retire. please come celebrate 9 amazing years of LICK! and relive all of your sweaty, queer memories!! ♥

LICK!
RIP
with special guest DJ Res
resident DJs Dewey Decimal & Mathematix
plus the fly girls!!

saturday, 12/6
5 bones, as always
doors at 9:30
21+ with ID

It behooves you to pop in to say farewell.
A TOAST TO LICK!!!