May 4, 2015

•
by
Michael Strangeways
STIFF, the film festival that recently transitioned into "Seattle Transmedia and Independent Film Festival" has a very gay line up for Monday, May 4th at 8pm at Jet City Improv, 5510 University Way NE in the U-District.
Films shown include S(h)eattle, Happy Halloween Christmas Whore, SCISSR, Walks Like A…., Goldie, and Taking It For Granted. After the screening, audience members can participate in a Q&A session with filmmakers.
BUT, this screening also includes LIVE entertainment from an assortment of Queer performance artists including host Gaydolf Hitler, (Relax! It's a queer, punk performance artist!) plus these very special guests:
– Hellen Tragedy
– Bobbi Jo Blessings
– Shawn McConaghy Aka Amanduh
– Shelli Kountz AKA Samuel Jack You Son
The House Of Riverside:
– Damion DeHoet AKA Clitsy Freckles Riverside
– Krystal Faye aka Choctaw Riverside
– Roxanne Automata Nihiline AKA Death

Grab yo' tickets HERE…only $12!
(Visited 1 times, 1 visits today)
As the Editorial Director/Co-Owner, Michael Strangeways writes, edits and does about a million other jobs for Seattle Gay Scene, Puget Sound's most visited LGBTQ news, arts and entertainment website now celebrating its 14th year as a media outlet. A semi-proud Midwesterner by birth, he's lived in Seattle since 2000. He's also a film producer who would like you to check out the Jinkx Monsoon documentary, "Drag Becomes Him" now available on Amazon.com. In his spare time, he gets slightly obsessive about his love for old movies, challenging theater, "otters", vodka, chocolate, "I,Claudius", Lizzie Borden, real books made out of paper, disaster films, show tunes, Weimar era Germany, flea markets, pop surrealistic art, the sex lives of Hollywood actors both living and dead, kitties, chicken fried steak, haute couture and David Bowie. But, not necessarily in that order.
Related Posts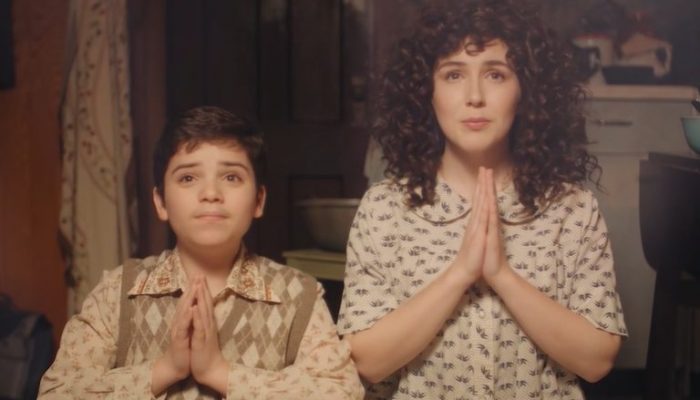 *Seattle Cinemaland • Arts & Entertainment • Arts News • Capitol Hill News • Coming Attractions • Community • Community Events • Film • Film Events • Film Festivals • Gay 101 • Gay News • Geek • Geek Film • Hollywoodland • Mark Your Calendars • News • Nightlife • Queer Film • Queer News • Seattle Lesbian Gay Film Festival • Seattle Lesbian Scene • Seattle News • Seattle Queer Film • Seattle Transgender Scene • Three Dollar Bill Cinema • Trans* Arts & Entertainment • Trans* Events • We Love The Nightlife • Women's Arts • Women's Events
It's just around the corner…the 26th Seattle Queer Film Festival,
...