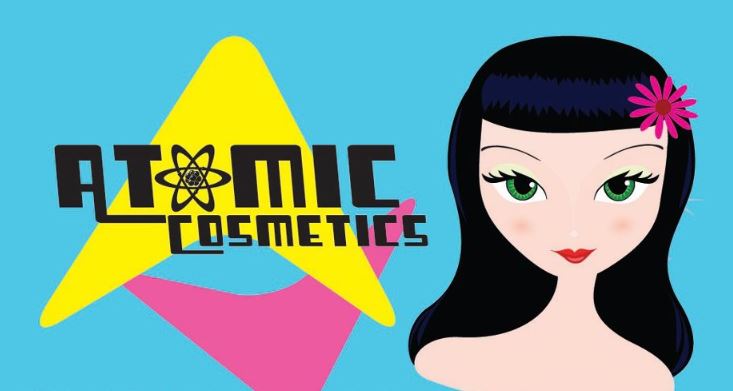 It's been a long, contentious battle but beleaguered small business owner, Dr. Jennifer Dietrich is making some drastic changes at her Pike Street shop, Dr. Jen's House of Beauty, the storefront and production facility for her Atomic Cosmetics/Xerion Skin Science line of skin products and beauty aids. The business has struggled since October of 2014 when news broke that due to Dietrich's divorce from husband/business partner Sean Dietrich, a scheduled bank loan had been cancelled and the store was in dire need of cash. Several fundraisers and a GoFundMe campaign (which has raised $16k) has helped keep the business afloat since then, but after a "corporate retreat" that was held last week, Dietrich has announced via her company's Facebook page that she'll be pulling the plug on her Capitol Hill/Seattle Washington location at the end of June, 2015.
Therefore, as of June 27, 2015, Dr. Jen's House of Beauty will close its doors for good. But, have no fear! All of our awesome products that you love will still be available at www.ColorsThatGoBoom.com – In addition, we will now be able to take our show in the road! So look for Dr. Jen to be blending foundations in your town soon! We will also have makeup and wig styling classes hitting the road, and of course, we'll be vending at our usual places like Burlycon, Viva, Dragcon, etc.
Dietrich will move to New Mexico to establish a manufacturing base for her products while sending some of her employees to Los Angeles to attempt to start a market for her products in the entertainment capital.
In her Facebook post, she seems to cast some blame on the decision to move, on the changing scene and the gentrification of Capitol Hill itself:
The elephant in the room was what we called the 'Capitol Hill Problem'. All of us on the Hill know what I mean-growing crime against LGBTQ folks, out of control rent increases, no parking from all the construction and the endless sea of douchebaggery filling our streets after dark. I have striven to make Dr. Jen's a safe space in the midst of all of this, but from a business perspective, the writing is on the wall. The so-called "weird kids" and Sparkle People that come to my shop are being displaced from the Hill.
Dietrich also seems to cite Seattle's implementation of the new $15 minimum wage as a reason to abandon Seattle.
I will be moving manufacturing and Xerion Skin Science to a new facility in New Mexico. It's a hard business decision to make, but given Seattle's implementation of a $15 minimum wage, it is far better for me to move manufacturing out of the city. For slightly more than I would have to pay unskilled labor in Seattle, I can hire scientists with a Master's degree in Chemistry; or even fresh PhDs. This will enable us to expand production while reducing the six month training period required to get unskilled labor fully trained. Additionally, this will afford me the opportunity to do more on the research end of things.
Some have questioned this reasoning which seems to suggest that qualified people are hard to come by in Seattle and that she was trying to avoid paying the new legal wage in Seattle. Dietrich responded sharply to that criticism on the Facebook thread by claiming she would be paying her new New Mexico employees MORE than $15 an hour.
Unless you have started a business with your own savings and poured your life into making it work, keep your political commentary off this thread. We all know $15 an hour isn't a liveable wage anyway. I will be paying my employees in NM the NIH pay rate for their experience level, which is the industry standard.

I make no assumption about anyone's knowledge of economics, only their motivations. When it isn't YOUR $100K+ on the line, it's easy to make comments like 'it's so offensive that you don't want to pay a liveable wage.' It is simple economics prompting this move to NM. I can pay only slightly more than I would in Seattle, and receive actual, qualified help. If you TRULY understand economics, and I don't have to explain it to you, then you'll absolutely understand why I can't grow the business in Seattle.
The Pike Street shop will close on June 27, 2015. Orders will continue to be fulfilled via their website.
More on the story as it develops.
(Visited 1 times, 1 visits today)