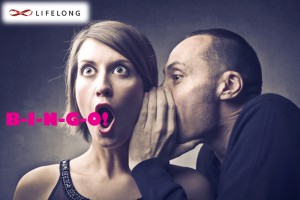 It's another sunny beautiful day in Seattle.  We're sure your apartment/house/condo/apodment/office is sweltering, so get out today at noon and join Lifelong at Cal Anderson Park for some lunchtime BINGO!  
Here are the deets:
 Gay Bingo Lunchtime Quickie
TODAY, 12 p.m
Cal Anderson Park on Capitol Hill (in the Southwest athletic field)
Join Lifelong for FREE lighting round games of Gay Bingo hosted by the fabulous Vanity White. Complete with prizes, a 30% off discount code for Saturday's Gayest Gay Bingo and the most fun you can squeeze into a lunch break…you won't be disappointed!
One lucky winner will receive a FREE ticket to the real deal, the Gayest Gay Bingo. (valued at $50!)
Pop in any time between 12-1 p.m. and jump into a game – games only last about 5 minutes each.
Tags: Bingo, cal anderson, Lifelong, quickie