The Boulet Brothers have become Superstar event producers and hosts over the course of many years as a duo (both in the club and outside the club; the pair are actually a real life couple and not incestuous brothers, despite their perversely decadent personas!) The pair met in NYC and their fetishy artistic sensibilities quickly meshed as they began producing events in that city. But, the duo really took off after moving to Los Angeles and establishing a series of quirky, kinky, arty but pervy nights that appealed to many Los Angelenos desperate for something new and nasty in the way of nightlife fun. Today, the Boulets are mainly known for their seminal night DRAGULA (which they also stage in NYC and SF) but also "Beirdo Weirdo" and other party nights.
The Brothers are now set to conquer Seattle this week for Pride as the pair are booked to host the DJ Stage at PrideFest at Seattle Center on Sunday, June 28, 2015. They'll also appear Saturday afternoon at PrideFest's party in Cal Anderson Park on Capitol Hill from 4 pm to 5 pm.
We were fortunate to grab the Boulet Brothers for a quick interview (with the help of L.A. Kendall and Mama Tits) where they reveal some juicy tidbits…including their FUTURE plans for Seattle.
---
Seattle Gay Scene:  You both are known to the world as the Boulet Brothers. You perform together and produce together. The two of you are a dynamic duo, but is there another name we should address you individually? Or are you a collective hive mind, like the Borg from Star Trek?
Boulet Brothers: Both! We do somewhat share a hive mind, but also have indivudual names – Mona & Lona Boulet.
SGS:  You were part of the world of the Club Kids in NYC "back in the day" and that "no holds barred" scene of the fierce and fabulous clubs of the era like Limelight and Squeezebox. Where did the 2 of you actually meet and realize you were meant for each other? Did your eyes meet across a crowded Fetish Club dance floor?
BB: Actually it was a fetish restaurant! It was called La Nouvelle Justines.
SGS:  What sparked you to become event producers?
BB: Both of us appreciate, practice and live art, theater, expression, the underground and sexuality. When we came to Los Angeles from NYC we couldn't find a club that inspired us, so we created a club that attempted to merge all of the things we loved together. It ran every Friday night for nine years! We didn't set out to be club producers in the beginning, it was supposed to just be one of many canvasses we were going to use to express ourselves. It just sort of took off and it kept us so busy that by the time we stopped to look around, it had been running for years, and was ours (and a lot of other people's) sources of income, so we just accepted it and kept doing it.
SGS:  You eventually moved to L.A. and not finding what you liked in their night life scene, you created your own events like your first seminal LA event, "Miss Kitty's Parlour". Was it a struggle to establish your own brand and artistic sensibility in LA? Or, were they starving for what you had to offer?
BB: Both. There was a very established scene here in LA, and I remember feeling like they did not take kindly to us, and that we were viewed as outsiders trying to break in. It was very "let's turn our noses at them" from the establishment in the begining, and then it was like they realized they were missing the train and tried to jump on with us.
SGS:  Dragula is your current big night in LA, at Faultline. Please take a moment to enlighten our readers that may not have had the pleasure of experiencing Dragula. What makes it unique? Why is this event so important to you?
BB: It's so fun! It's wild, unpredictable, campy, funny, and horny. It's like a frat party for bearded homos and non traditional drag queens.
The whole thing is important to us because it allows us to provide a stage for alternative forms of drag. RuPaul's Drag Race has done wonders for the visibility of Drag and the levels of success that drag queens can achieve now, but it has it's limits, and it is shaping the future of drag in a certain way. As people that have always celebrated punk forms of gender bending, we feel like it's our responsibility to remind people there are other forms of drag out there, and that it's based in rebellion and art and fun, and it's not always going to be polished.
SGS:  You do Dragula in San Francisco at Heklina's new club, Oasis…it seems like a match made in Drag/Fetish/Performance Art Gay Heaven!
BB: It is! I'm not exaggerating when I say we absolutely love Heklina, Oasis and San Francisco. We're up there all the time, and it keeps us sane. The energy up there is so different from LA. I think we are going to like Seattle for similar reasons.
SGS:  What other new events do you have up your sleeves? (If you actually ever wore sleeves…)
BB: Well we've done Dragula in Los Angeles, San Francisco and New York City at this point. I think our next move is going to be something big that is more regular and local here in Los Angeles. I can't say too much!
SGS:  You're hosting the DJ Stage at Seattle Pridefest this year. Is this your first big gig in Seattle?
BB: Yes! We are really looking forward to it – all the men look like delicious little bearded boyman things and we can't wait to eat them all up.
SGS:  Are you nervous about doing "daytime drag"? You're "Creatures of the Night"…is it hard to get into character in broad daylight?
BB: The time or place isn't an issue, but the heat is worrying us! We're changing things around with our looks and production to try and make sure we don't melt in the 90 degree heat. Here's to not looking like extras from The Walking Dead!
SGS:  Is "Dragula: Seattle" in our future?
BB: Yes. Fall 2015.
SGS: GASP!!!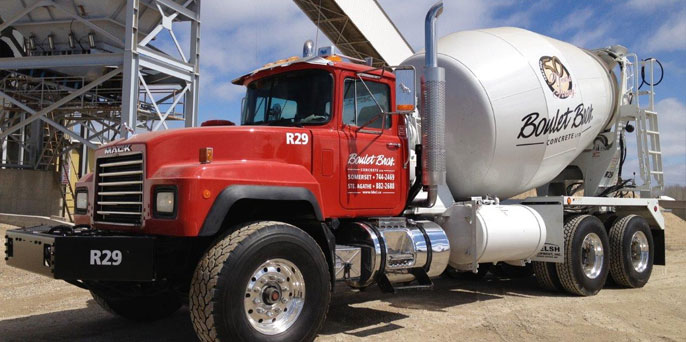 SGS:  You're very hush hush about the meaning of your name "Boulet Brothers". But, we think we discovered your secret: "Boulet Brother Concrete Ltd of Somerset, Manitoba". Fess up: you really ARE incestuous brothers from a concrete dynasty in rural Manitoba, aren't you??!!!!??!!!
BB: You have to bury the bodies somewhere, right?
---
Check out the Brothers this weekend for PrideFest events…we're gonna grill them for MORE info about their plans for Seattle!
Here's the line-up for the Saturday (June 27) festival at Cal Anderson Park:
STREET FESTIVAL – 11TH & PINE 1-8pm
Food trucks & beer garden!
1:00 LA Kendall
2:00 Kid Amiga (featuring Adra Boo)
3:00 Tony Burns (featuring Shangela)
4:00 DJ Skiddle (Boulet Brothers hosting)
5:00 DJ Bret Law
5:50-6:20 Pride Idol Winners
6:20 Mr. Charming
7:00 General Meow (Rainbow Rally Music)
And, on Sunday, June 28, the line-up for the DJ Stage at PrideFest at Seattle Center. Remember that line-ups are ALWAYS subject to change! AND, you can still grab VIP Access to the backstage area at the DJ Stage where you can hang with the Stars!!
FOUNTAIN/DJ STAGE (NORTH FOUNTAIN LAWN)
Hosted by: Boulet Brothers (2-6:30pm)
noon-1:00 Kid Amiga
1:00-2:00 Dana Dub
2:00-3:00 MENS CLUB SS
3:00-4:00 Almond Brown
4:00-5:00 KIM ANH/KISS OFF TAKEOVER
5:00-6:00 Julie Herrera
6:00-7:00 BLOW PONY
7:00-8:00 Richard J Dalton & Guest
Tags: Boulet Brothers, Dragula, Event Promoters, LA Gay Scene, LA Queer Nightlife, Pridefest, PrideFest Capitol Hill, PrideFest DJ Stage