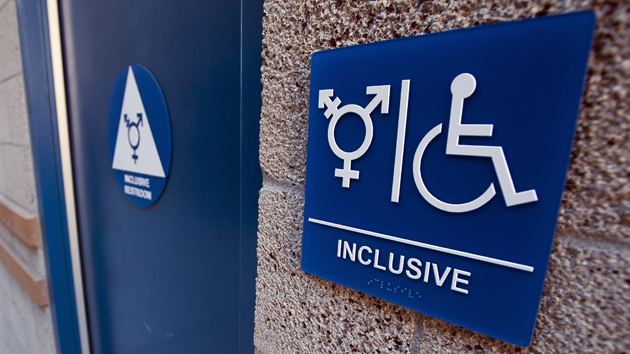 Today the Washington State Senate held a public hearing regarding Bill 6443, which opposes gender-neutral facilities.
As you may recall, state legislature effectively passed into law last month the inclusive, non-discriminatory bill allowing people of whichever gender they express not to face bigoted assholes when they use a public restroom, locker room, or other formerly gender-segregated facilities for the purposes of taking care of personal business.
This morning, King5 reported that no matter which way the Senate votes, the House is not likely to pass its similar bill. But that probably won't stop people who continue to wage fruitless battles out of prejudice.
If we may editorialize a bit, this malarkey needs to be stopped. Just because social conservatives, such as the Republicans who introduced the bill, think they're gaining power due to the upcoming presidential election, is no reason for this shit to stand. And we need to be sure to stop them. We, as LGBTQIA (or QUILTBAG) citizens, need to stand firmly in the face of discrimination in all its forms. Especially for the good of the greater Seattle area, which has a huge and diverse community of gender-fluid and transitioning persons.
For every win we gain, there will always be asshats who try to stand in the way, like Family Policy Institute. Because naturally, everyone who's not a hetero "cis"-gendered person is automatically a deviant, pedophile, rapist, and/or murderer (that was sarcasm, folks).
If you would like to take action to prevent this or any bill like it from being voted into law, please feel free to contact your legislator. Or, work with WA SAFE Alliance. Sidenote: The LGBTQ Allyship is headed to Olympia next week to advocate against Bill 6443 as well as to join the Housing and Homeless Advocacy Day.
To follow this, and other updates to legal B.S., follow the Washington State Wire. 
Tags: bathrooms, children, gender, gender expression, gender fluidity, House, law, legal, Olympia, politics, Senate, State Legislature, trans, Trans Issues, Washington State Legislature