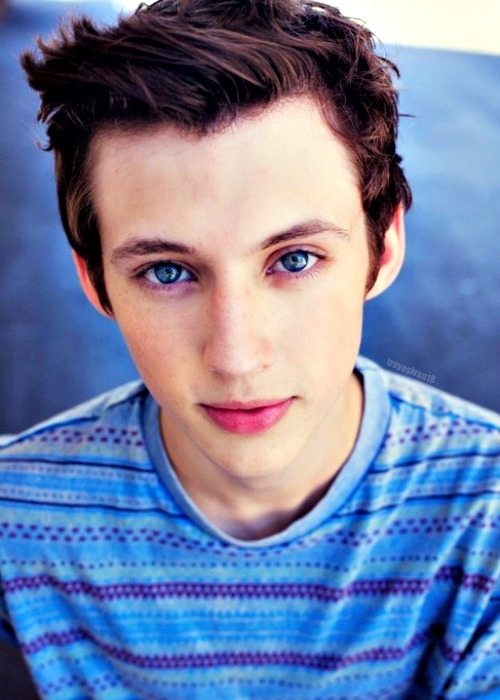 The African born, just turned 20, proudly out cutie pie singing sensation/YouTube star, TROYE SIVAN bops into Seattle's Showbox/Sodo tonight, Thursday, February 4th as just one stop in his very hot, Blue Neighbourhood Tour in support of his debut album of the same name. It's an all ages show (to enter) and we've heard there are a few tickets still available at the door…but, get there early to snatch them for tonight's show; doors open at 7 pm.
Per the breathless press release:
In just a few short months since his eight city tour last fall, which were his first live shows ever, he has released his debut album Blue Neighbourhood (named the #1 album of 2015 by Associated Press and given four stars by Rolling Stone Aus.), had his late night TV debut on the Tonight Show Starring Jimmy Fallon (watch here), and sold out his entire upcoming North American tour in minutes. Would love for you to see his live show – Boston Globe said "at the Sinclair, with simply a drummer on his right and a keyboard player to his left, it was apparent the 20-year-old musician will be playing larger rooms and to bigger crowds sooner rather than later."

He is also a member of the LGBT community and has become an inspiration…With ringing endorsements from Taylor Swift http://bit.ly/1iWNS0V and Sam Smith https://instagram.com/p/7das7iR2XX/, Troye is well on his way to a promising career. He is a multi-faceted pop culture artist – with over 4 million subscribers on his native platform of YouTube/VEVO.
He just wowed Ellen, as well:
We think he's adorable….a lovely alternative to the Bieber!
(Visited 1 times, 1 visits today)