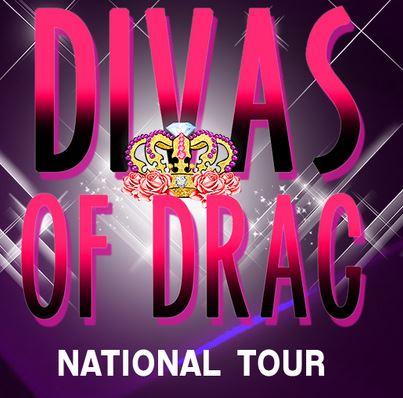 Apparently, there's money in them thar drag hills….
While individually, the big stars of "RuPaul's Drag Race" may not grab as many gigs or the big fees like they used to…after all, there's now a HUNDRED plus alums of the hit drag queen competition show on LOGO that's been hosted by Superstar Drag Diva, RuPaul for the last 8 years.
But, if you package up some of the bigger stars and put them on tour, there's $$$$ to be made. The official "RuPaul's Drag Race: Battle of the Season's Tours" have been cashing in for the last few years with annual tours featuring most of the winners/runners up from every season of the show. Or, at least the ones managed by David Charpentier's Producer Entertainment Group, the ultimate drag entertainer management company who has the major RPDR names including Seattle's own Jinkx Monsoon and BenDeLaCreme, plus Adore Delano, Alaska, Courtney Act, Sharon Needles, Bianca Del Rio and even RPDR's co-judge, Michelle Visage. PEG is a producer of "BOTS" along with World of Wonder, the production company that makes RPDR and LOGO TV, the network that airs it.
There's been criticism from some fans that BOTS is too centric on a handful of names from the show…and, also murmurs that Producer Entertainment Group and the BOTS tour tend to ignore performers of color. Currently, PEG and BOTS do not feature any black performers; Jiggly Caliente, Manila Luzon and Phi Phi O'hara are the only artists of color on their books. Fans of beloved RPDR stars like Latrice Royale or Kennedy Davenport, wonder what the problem is…
Perhaps in an effort to rectify that perceived lack of diversity, mega event producer/promoters LIVE NATION have just announced another national drag queen tour. THE DIVAS OF DRAG tour is set to begin on March 25th in New York City before proceeding on a nationwide tour which so far includes a total of 14 gigs. There's nothing set for the West Coast yet, but the press release indicates more cities are to be added. Will Seattle and Portland be added? If so, it seems unlikely that it could hit the region BEFORE the BOTS tour which actually opens in Seattle on April 19th before proceeding down the West Coast. OR, will the Divas of Drag Tour hold off on the West Coast for a few months? It remains to be seen…
Some of the queens to be featured on the tour: JujuBee, Yara Sofia, Alyssa Edwards, Trixie Mattel, Latrice Royale.
Tickets go on pre-sale Wednesday at 10am at Live Nation. Here's more info from the press release:
THE DIVAS OF DRAG national tour stars reality television's most popular drag queens including JujuBee, Yara Sofia, Alyssa Edwards, Trixie Mattel, Latrice Royale, Mimi Imfurst, Milk, Kennedy Davenport, Roxxxy Andrews, Gia Gunn, Laganja Estranja, Tatianna, Mystique Summers, Penny Tration, Stacy Layne Matthews, Vicky Vox and Wendy Ho.  In DIVAS OF DRAG this diverse cast of seventeen of America's biggest drag superstars will kick, split, lip-sync and sing their hearts out in the biggest most fabulous drag revue ever!
Tags: Drag Queen Tours, Latrice Royale, Live Nation, The Divas of Drag