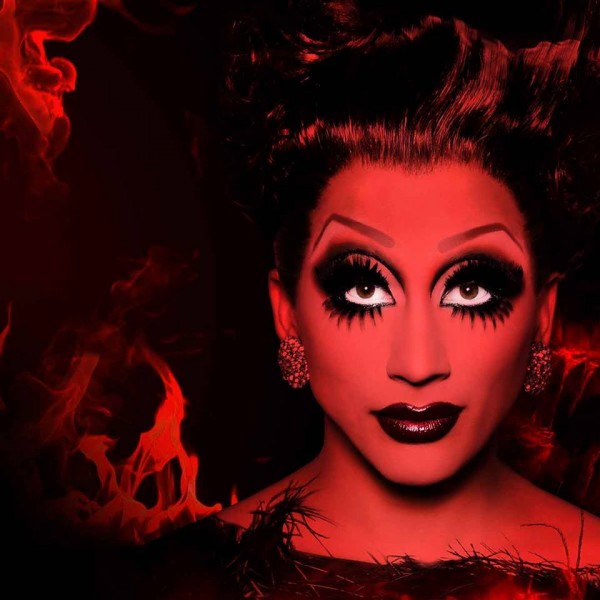 Just announced: Season 6 winner of RuPaul's Drag Race, BIANCA DEL RIO will kick off the North American leg of her world tour of her new stage show, "Not Today Satan" at Seattle's own Showbox SoDo Theater on Wednesday, September 28, 2016. The tour continues down the West Coast to Portland's Newmark Theater the following day, followed by San Francisco, Los Angeles, and 22 other stops in the US and Canada winding up in her hometown of New Orleans on November 4th. This is a major tour for a drag star; Del Rio is booked into large concert clubs and mid-sized theaters and not gay bars and venues. Tickets for this show go on sale this Friday, May 20th at 10 am; go HERE to snag them for this all-ages opportunity to check out the Clown Queen of Drag Comedy.
Currently, the drag comedian is in the middle of a tour in Australia with this new show which follows the major success of the star's "Rolodex of Hate" which toured the world following Del Rio's "Drag Race" win including a stop at Seattle's Egyptian Theater last year. "Rolodex" was taped and has been available to watch on Vimeo for the last few months; the stand up comedy special also just had an airing on LOGO, the same gay themed cable television network which airs RuPaul's Drag Race which just ended its 8th season on Monday, May 16th by crowning New York City's Bob The Drag Queen as its 8th winner.
This will be Bianca's 2nd appearance in Seattle this year. The star also headlines the Peaches Christ drag parody stage production of  "Whatever Happened to Bianca Del Rio?" which hits the Egyptian on Thursday, June 23rd for two big shows. The live stage spoof of the old Bette Davis/Joan Crawford film will co-star Peaches Christ plus local divas Mama Tits, Sylvia O'Stayformore and rising star Abbey Roads. Tickets still available HERE.
Tags: AXS, Bianca Del Rio, Not Today Satan Tour, Showbox SoDo