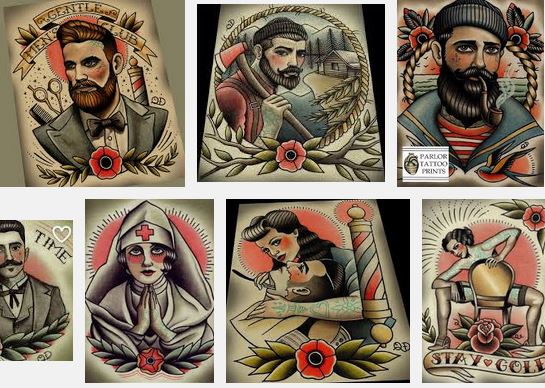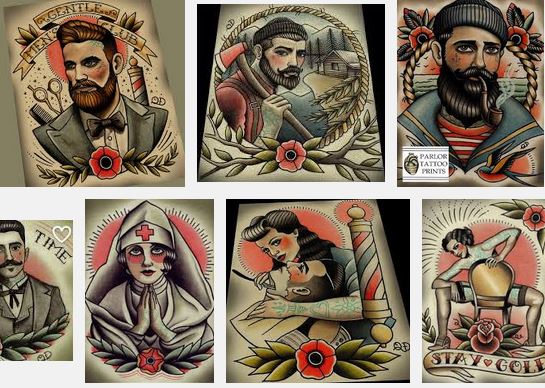 Even if you're not in the market FOR a tattoo, there's still a lot of entertainment to be found at this year's Seattle Tattoo Expo this weekend, Fri/Sat/Sun, August 19-21, 2016. Besides contests and dozens of booths featuring top tattoo artists, they also have a stage with live entertainment every day including performances from The Atomic Bombshells, drag diva Mama Tits (singing live), Chaotic Noise, and Skullbot to name a few. (Schedule HERE!)
And, it's a celebratory year as the Expo celebrates its 15th festival in Seattle at the Fisher Pavilion at the Seattle Center. Hours are: Friday August 14th and Saturday August 15th from Noon-10:00pm; and Sunday August 16th, from Noon to 8:00pm. Tickets and information can be found at www.seattletattooexpo.com.
Listicles are quelle trendy right now and they sent one along as part of their PR:
1. The Expo hosts the best of the best tattoo artists from all over the world, such as Jeff & April Cornell (Hidden Hand, Fremont), Damon Conklin (Seattle), Jack Rudy (LA) and Henry Lewis. These are artists you cannot get into any other time, they are so popular!

2. MUSIC! Chaotic Noise, Mama Tits, Skullbot, the X Suns and more!

3. Show off your tattoos! There are contests all weekend long– share your "Best Portrait" or even "Worst Tattoo" onstage!

4. Seminars given by the best in the business. Visit http://www.seattletattooexpo.com/seminars for more info!

5. For the first time, an All-Star Jam will take to the Maintstage, made up of all tattoo artists/ musicians!

6. Burlesque! The biggest names in Burlesque are at the Expo- J. Von Stratton, Ruby Mimosa and The One and Only Inga!

7. Vendor Village features clothing, jewelry, tricks of the trade and more.

8. Visit our Beer Garden!

9. Great food from favorite local vendors. Yum!

10. Fisher Pavilion at Seattle Center is a uniquely beautiful place to hold an event. Come enjoy!

11. See someone get a tattoo or get one of your own.

12. Meet our host shop, Hidden Hand Tattoo of Fremont.

13. Appreciate this enduring art form not only on skin, but on gorgeous works of art available throughout the weekend.

14. Bring the family! The Tattoo Expo is family-friendly and keeps you busy all day long.

15. Number 15: Celebrating our 15th year in this amazing city!
Note: Mr. Strangeways doesn't have tattoos. (He can't imagine being stuck with anything that permanent on his skin…shudders). He thinks a lot of people get BAD tattoos, or poorly placed tattoos, or dumb tattoos. But, he really, really j'adores tattoo iconography. Tattoos ARE cool. They're just not for everyone….or, to be more accurate, not all tattoos are for everyone.
Lookin' at chu with Justin Bieber tattooed on your neck…for all of eternity.

(Visited 1 times, 1 visits today)