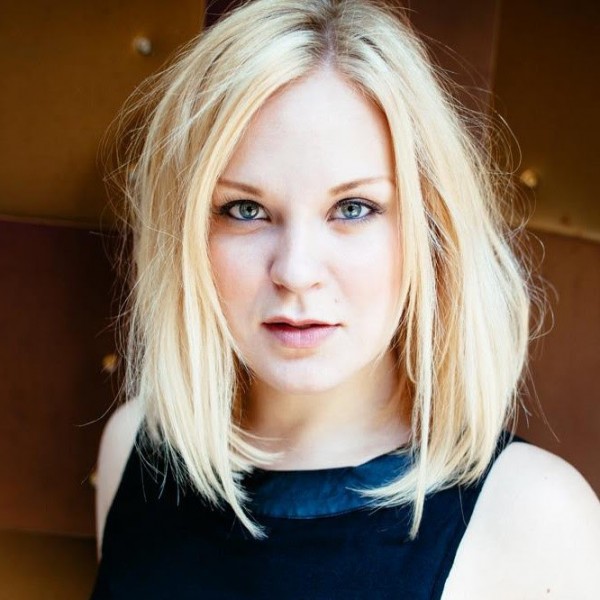 Do ya need something to do this gorgy August Monday as we await the arrival of the Blue Angels and their annual ear rape as they stream through our airspace during SeaFair ("Straight Pride") Week?
You can always head to West Seattle this evening, Monday, August 1, 2016 and go to ArtsWest's first Cabaret Monday show of the month. They've been doing these amazing Monday night cabarets every few months now, featuring the best local singer/actors in Seattle's musical theater scene. This month, they've got Frederick Hagreen, Jimmie Herrod and Andi Alhadeff performing on successive weeks but it all kicks off tonight with the adorably talented KIRSTEN DELOHR HELLAND, Seattle's own version of Kristin Chenoweth, Mary Martin, and every cute kitten video you've ever seen on YouTube. You've seen her starring in shows at Balagan ("Spring Awakening"; "Avenue Q"), ArtsWest ("American Idiot") and the 5th Avenue (Maria in "The Sound of Music") not to mention her work in the locally created new musical "Lizard Boy".
Kirsten is headlining tonight at ArtsWest with her best friend and "Lizard Boy" co-star and creator Justin Huertas accompanying her along with Mat Wright as pianist. (And, Mat is of course the current artistic director at ArtsWest).
According to the pr from ArtsWest, you can expect "a little Judy Garland, some Beatles, and Alanis Morissette and others" on Kirsten's set list. This cabaret series is called "Origins" and each artist will explore songs from their favorite and most influential performers and song writers.
Tickets are still available online or at the door.
Check it out!
(Visited 1 times, 1 visits today)