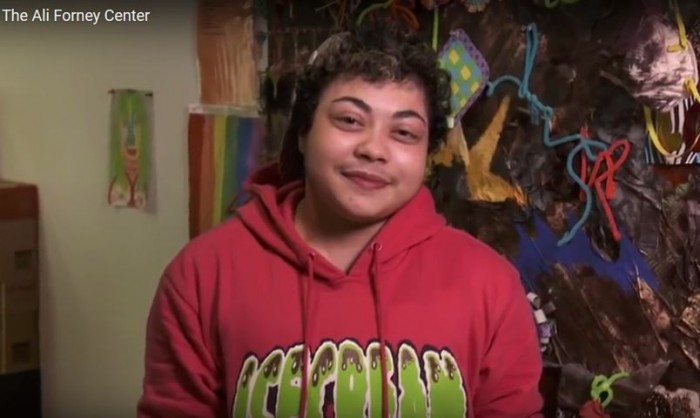 We get "Hot Tips" and story ideas/suggestions periodically from our readers (send yours to " strangeways@seattlegayscene.com" ) and "Greg", one of our most frequent Tippers sent us this today and we couldn't agree with it more…instead of spending hundreds of dollars on crappy gifts mostly made overseas, why not donate some money and/or time to help out very vital non-profit organizations that do a lot of good for more disenfranchised members of the community?
The focus here is on LGBTQ youth and the help they're gonna need during The Illegitimate Regime of Donald Trump. Here's what Greg sent us:
The work of The Ali Forney Center in NYC is so very important, especially as we head into the next four years with the Trump administration and all of the extremists that he is bringing with him and that he is emboldening at the local levels across the nation.  The Trump transition team is filling their administration with some of the most anti-LGBTQ politicians and lobbyists in recent history. 

LGBTQ youth are going to need our help.

Here are some of local resources for LGBTQ Youth:

Gay City

LaBaTeYah Youth Home

Lambert House

Seattle Counseling Services 

Ingersoll Gender Center

All-Trans Support Group at Seattle Counseling Services

http://ingersollgendercenter.org/supportgroup

Camp Ten Trees
Residential summer camp programs for LGBTQ youth and youth of LGBTQ families
http://camptentrees.org/

Oasis Youth Center

Rainbow Center

Everett & Snohomish County

Cocoon House

GLOBE Youth

Olympia & Thurston County

Stonewall Youth Center

The Rainbow Center


_______________

Other Local Resources for Homeless Youth in Seattle & King County:

Friends of Youth

Peace for the Streets by Kids from the Streets

ROOTS

 

YouthCare

_______________

https://www.youtube.com/watch?v=rvLm9LBPxtI

Published on Nov 22, 2016

Meet AFC's Founder and Executive Director, Carl Siciliano, and other staff members who talk about the issue of LGBT youth homelessness and how AFC helps youth rebuild their lives.

Produced by: Bill Shea, BSheaCreative
Edited by: Anthony Verderame

_______________
Please check out that great video about NYC's Ali Forney Center which aids LGBTQ youth in New York City. It includes a section on the amazing Bea Arthur, the beloved star of TV and stage who raised thousands of dollars for the Center and left them $300,000 in her will.
(Visited 9 times, 1 visits today)