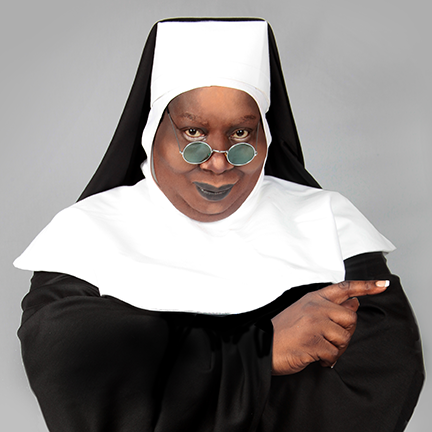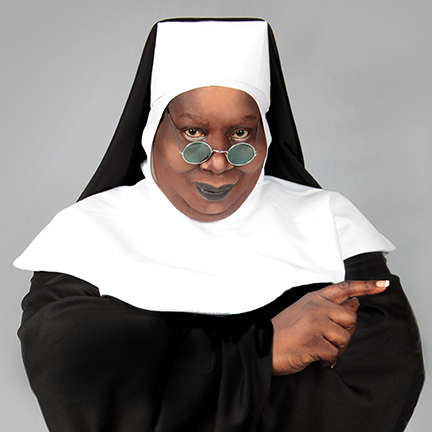 I really have nothing to add to this since it contains EVERY thing you need to know…oh, but I will say it's a nice treat to be able to see the lovely Latrice Royale perform in Seattle OUTSIDE of R Place.
Too many stairs to that third floor…
Also a great opp for the big gay family to see a big drag show. (They're recommending 16+ for this show but a clever 12 year old with parental supervision isn't going to be blighted by exposure to drag queens and their potty mouths….)I get poked all the time from people wanting to know how their underage family and friends can see a drag show since the vast majority of drag is done in 21+ spaces like bars and night clubs. Now, you can grab Granny and all the (more) mature kids to see a huge show with huge production values!
Here's the poo on the double header…two big shows both on Thursday, January 12, 2016 at the Egyptian Theatre on Capitol Hill:
The next show in Qurb Media Group's series of Peaches Christ productions coming to Seattle is a parody of the '90s classic that took place in Peaches Christ's hometown of San Francisco: the divinely funny comedy caper "SISTER ACT" starring Whoopi Goldberg, at her movie-star peak, as a lounge singer who poses as a nun after witnessing a mob murder. Peaches will be joined onstage by RuPaul's Drag Race fan favorites LATRICE ROYALE and WILLAM as well as Seattle's own ABBEY ROADS in the Seattle premiere of MISTER ACT. The sacred shenanigans will transpire at the SIFF Egyptian Theatre on Thursday, January 12th, with TWO performances at 7pm & 9:30pm. VIP Meet & Greet tickets available for both shows.

In "Mister Act," drag superstar and reformed criminal LATRICE is a struggling Reno drag performer who spills the tea after accidentally seeing some seriously shady shit. She finds herself in the rare position of having to go back into the closet to hide— but lucky for us, she finds a whole new way to express her drag habit when she flees to Seattle to impersonate a nun at a struggling skid row church in the Capitol Hill neighborhood ghetto.

It seems SISTER WILLAM has a hidden talent for singing and tucking, but it just needs it to be brought out– her voice, that is. When REVEREND MOTHER CHRIST suggests that Latrice use her "experience" to direct the failing church choir, she embraces the challenge and eventually makes the parishioners EAT IT! Joined by the giggly SISTER ABBEY ROADS and former choir director SISTER SYLVIA O'STAYFORMORE and many more, their "Mister Act" becomes a huge hit that knows no bounds— until Ms. Royale's trashy past catches up with her!

The "Mister Act" supporting cast features a who's who of Seattle favorites including; Sylvia O'Stayformore, Fraya Love, La Gaviota, Tipsy Rose Lee, Isabella Extynn, Leicester Landon, and Strawberry Shartcake.

Audience members are encouraged to don their best naughty-nun couture, and be sure to get a few drinks at the SIFF Confession Booth bar! VIP Meet & Greet opportunities are available immediately following both shows.

Advance tickets on sale beginning Tuesday November 22nd at 12:00PM at www.Universe.com/MisterActSeattle.

Warning: this show has heavy use of stage fog and strobe lights.

Two shows on Thursday January 12, 2017 begin at 7PM & 9:30PM. VIP meet & greets directly following each show.

LIMITED Advance VIP Meet & Greet Ticket: $80

– Premium seating main floor front section center.

– Exclusive meet & greet opportunity including photos, champagne, and goodie bags.

Advance Premium GA: $60

– Premium seating in front section left and right sides.

Advance General Admission: $40

– Main floor middle section.

Advance GA Balcony: $25

– Balcony seating section.

*Advance ticket sales available while supplies last or until 12pm, Thursday January 12, 2017.  All sales are final.
(Visited 2 times, 1 visits today)