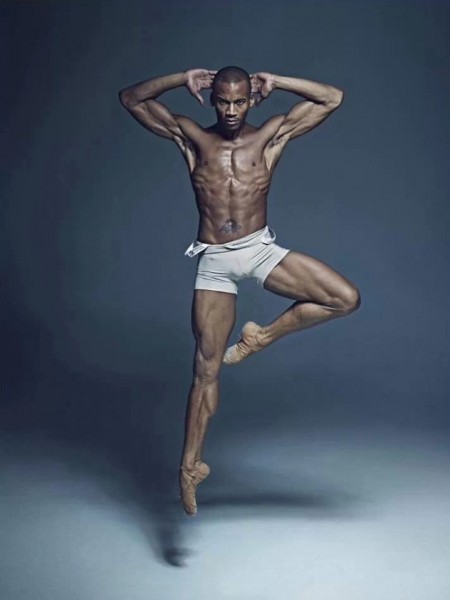 A very special forum is to be held May 3rd at Pacific Northwest Ballet's main offices at Seattle Center. BEYOND BALLET will be a "conversation" about improving diversity in the arts but specifically in the world of dance and classical ballet. This conversation is being organized by PNB with the aid of Spectrum Dance Theater and the group Memoirs of Blacks in Ballet to examine ways to "redesign arts institutions" to enable opportunities for artists of color.
More from the press release:
SEATTLE, WA – On Wednesday, May 3, 2017, Pacific Northwest Ballet (PNB) will host BEYOND BALLET, a Town Hall-style conversation which will investigate aesthetics, diversity, equity, and the efforts to redesign arts institutions. PNB, Spectrum Dance Theater, and Memoirs of Blacks in Ballet (MOBB) invite attendees to share their thoughts, feelings and experiences in a Town Hall format. Ballet—its aesthetics, lack of diversity and equity—is the springboard from which we begin to examine these issues in the theater and arts at large. This forum will be an open study group for organizations participating in the Seattle Office of Arts & Culture Racial Equity Learning Cohorts, part of the Race and Social Justice Initiative (RSJI), the City's commitment to eliminate racial disparities and achieve racial equity in Seattle.
BEYOND BALLET will take place at 7:00 pm on Wednesday, May 3, 2017 at PNB's Phelps Center, 301 Mercer Street at Seattle Center. This is a free event, however space is limited and registration is required at PNB.org/BeyondBallet.
Panelists for BEYOND BALLET include Peter Boal, Artistic Director of PNB; Donald Byrd, Artistic Director of Spectrum Dance Theater; Erica Edwards, Director of Community Engagement at The Joffrey Ballet; Kiyon Gaines, former PNB soloist and PNB School faculty member; and Andrea Long-Naidu, ballet instructor for Dance Theatre of Harlem and CityDance Conservatory. The evening will be moderated by Theresa Ruth Howard, founder and curator of MOBB.
While the format of the program will allow for diverging conversations, perspectives and stories from the field, planned topics for the evening include:
The History of Blacks in Ballet: A Legacy as Long as America
The Aesthetics of Ballet: What do Classicism and Tradition "Look" Like?
Teachers and Administrators of Color: Why They Are an Essential Component of Diversification
BEYOND BALLET is an important part of PNB's ongoing work in the area of racial equity and inclusion. This community event is made possible with generous support from Bank of America.
TICKET INFORMATION
This is a free event, however seating is limited and subject to availability: Advance registration is required at PNB.org/BeyondBallet.
ABOUT THE PANELISTS
(For complete bios, visit PNB.org/BeyondBallet.)
Theresa Ruth Howard (moderator) began her professional dance career with the Philadelphia Civic Ballet Company at the age of twelve. Later she joined the Dance Theatre of Harlem where she had the opportunity to travel extensively throughout the United States, Europe and Africa. In 2004 she became a founding member of Armitage Gone! Dance, and was a guest artist with Complexions Contemporary Ballet's 10th Anniversary season. Ms. Howard has been a member of the faculty at the Ailey School for over 18 years. As a writer, she has contributed to Pointe and Dance magazines, among others. Her articles about body image prompted her to create mybodymyimage.com, which endeavors to help build positive body image through respect, acceptance, and appreciation. Ms. Howard launched MoBBallet.org, the digital archive for Memoirs of Blacks in Ballet. One of MOBB's first projects was to help organize and facilitate the first-ever audition for Black Female Ballet dancers for major ballet organizations at the 2015 International Association of Blacks in Dance conference.
Peter Boal was raised in Bedford, New York. At the age of nine, he began studying ballet at the School of American Ballet, the official school of New York City Ballet. Mr. Boal became a member of NYCB's corps de ballet in 1983 and became a principal dancer in 1989. In 2005, he retired from NYCB after a 22-year career with the company. Mr. Boal was also a full-time faculty member at the School of American Ballet from 1997 to 2005. In 2003, he founded Peter Boal and Company, a critically-acclaimed chamber ensemble. In 1996 Mr. Boal received the Dance Magazine Award, and in 2000 he received a New York Dance and Performance Award (Bessie) for his performance in Molissa Fenley's State of Darkness. In 2005, upon his retirement from NYCB, Mr. Boal became Artistic Director of Pacific Northwest Ballet and Director of PNB School.
Donald Byrd's career has been long and complex and his choreographic and theatrical interests are broad. The New York Times describes him as "a choreographer with multiple personalities…an unabashed eclectic." Mr. Byrd, a Tony Award-nominated (The Color Purple) and Bessie Award-winning (The Minstrel Show) choreographer, became Artistic Director of Spectrum Dance Theater in 2002. From 1978 to 2002, he was Artistic Director of Donald Byrd/The Group, a critically-acclaimed contemporary dance company – founded in Los Angeles and later based in New York – that toured extensively, both nationally and internationally. He has created over 100 dance works for his own groups as well as the Alvin Ailey American Dance Theater, Philadelphia Dance Company (Philadanco), PNB, The Joffrey Ballet, Dance Theatre of Harlem, Oregon Ballet Theatre, and many others. His non-dance company work has been with some of the most prestigious theater and opera companies in the US, including New York Shakespeare Festival/Public Theater, La Jolla Playhouse, San Francisco Opera, New York City Opera, and more.
Erica Lynette Edwards joined The Joffrey Ballet after being one of the first dancers in the Arpino Apprentice program in 2000. She trained at the Salt Creek Ballet School where she performed major roles in their pre-professional ballet company. Ms. Edwards believes that it is important to share the experience of dance with others, and she does this by teaching at various community, school, and outreach programs throughout Chicagoland. In 2001, the Chicago Sun-Times spotlighted her as a "Black History Maker," and in 2002 she was The Joffrey's nominee for the Princess Grace Foundation Award. In 2003, Ebony magazine featured Ms. Edwards as a Young Leader of the Future in the Arts. She retired in 2014 after a 15-year career as a ballerina and is now The Joffrey's Director of Community Engagement: She is responsible for managing all Joffrey arts education programs through Chicago Public Schools and the community to increase access, awareness, and appreciation for the art of dance.
Kiyon Gaines is from Baltimore, Maryland. He trained at Baltimore School of the Arts, Pittsburgh Ballet Theatre School, the School of American Ballet, and Pacific Northwest Ballet School. He joined PNB as a member of the corps de ballet in 2001 and was promoted to soloist in 2012. He retired in 2015 and currently teaches on the faculty of PNB School, works with PNB's DanceChance program to bring classical dance training to the students of Seattle Public Schools, and has been program manager of PNB's annual NEXT STEP choreographers' showcase since 2012. Mr. Gaines is also an established choreographer: Since creating his first work in 2001, he has made ballets for PNB, PNB School, New York Choreographic Institute, Central Pennsylvania Youth Ballet, Cornish College of the Arts, and Spectrum Dance Theater. Mr. Gaines has been resident choreographer at Ballet Arkansas since 2015.
Andrea Long-Naidu was born in Philadelphia, Pennsylvania, trained with Pennsylvania Ballet School, the American Ballet Theatre School, and School of American Ballet, and began her career dancing with New York City Ballet where she remained for over eight years before joining Dance Theater of Harlem. She has received critical acclaim dancing the works of George Balanchine, Robert Garland, Dwight Rhoden, Jerome Robbins, and others. Internationally renowned following thirteen years as a principal dancer at DTH, she continues to inspire in an arduous profession. She has danced as a guest artist with many regional ballet companies, and is considered an exemplary and demanding ballet instructor. Ms. Long-Naidu sees a growing respect for the art of ballet in popular culture and joins in encouraging such groups as Aesha Ash's The Swan Dreams Project, with a goal to increase minority participation in ballet. She is married to Laveen Naidu, former Executive Director of DTH, and now Artistic Director of BalletNova. The couple continue to support the development of Dance Theatre of Harlem.
PACIFIC NORTHWEST BALLET
presents
BEYOND BALLET
A Town Hall on the State of Ballet and Diversity
7:00 pm, Wednesday, May 3, 2017
The Phelps Center
301 Mercer Street at Seattle Center
Seattle, WA 98109
(Visited 2 times, 1 visits today)