April 19, 2017

•
by
Michael Strangeways
Three Dollar Bill Cinema's annual Translations Film Festival, its annual May festival focusing on films by and for the transgender community is growing up. For the 12th annual installment it's expanding to what is considered a full length 11 day festival from its previous incarnation as a 4 day festival. It all begins on Thursday, May 4th at the Egyptian on Capitol Hill with the documentary FREE CECE! about CeCe McDonald's fight to be recognized as a transwoman in the judicial system. It continues through Sunday, May 14 with the closing night film, DIE BEAUTIFUL, a feature film from the Philippines screening at Northwest Film Forum. During the festival, over 70 films will be screened from countries all around the world.
Tickets and passes are on sale NOW…grab them HERE with more info.
Here are more highlights from Translations 2017 which also includes live events and parties:
Welcome to the 12th Translations: Seattle Transgender Film Festival!
This year we have expanded to be the largest transgender film festival in the world!

OPENING NIGHT! FREE CECE!

This powerful documentary told by CeCe McDonald and Laverne Cox chronicles CeCe's unjust incarceration in a men's prison and her role as the movement's icon confronting violence against and incarceration of transwomen of color. CeCe and director, Jac Gares, in attendance!

Joe Stevens and special guest Ben Wallace, subjects of REAL BOY, perform a one-night only concert at Translations!

An Iranian-Armenian transman who immigrated to the US in childhood travels to Armenia for the first time to seek a marriage blessing and approval from those who must transcend their culture in order to accept him.

When Sadie's mom gives her a one-year transit pass her whole world opens up. Sadie is befriended by Miami and her clique of queers and misfits. Has she finally found a place where she belongs? Or will old insecurities and crushes a get in the way?

Closing Night! DIE BEAUTIFUL

By weaving together her present-day glamorous wake with her extraordinary and challenging past, this acclaimed feature paints a beautiful portrait of Trisha, a Filipina transwoman. Best Actor Winner at the Metro Manilla and Tokyo International Film Festivals.

These are just a few of the highlights from this year's expanded festival with over 70 films from 20 different countries, 6 different shorts programs, special guests and live events to choose from!
(Visited 1 times, 1 visits today)
As the Editorial Director/Co-Owner, Michael Strangeways writes, edits and does about a million other jobs for Seattle Gay Scene, Puget Sound's most visited LGBTQ news, arts and entertainment website now celebrating its 14th year as a media outlet. A semi-proud Midwesterner by birth, he's lived in Seattle since 2000. He's also a film producer who would like you to check out the Jinkx Monsoon documentary, "Drag Becomes Him" now available on Amazon.com. In his spare time, he gets slightly obsessive about his love for old movies, challenging theater, "otters", vodka, chocolate, "I,Claudius", Lizzie Borden, real books made out of paper, disaster films, show tunes, Weimar era Germany, flea markets, pop surrealistic art, the sex lives of Hollywood actors both living and dead, kitties, chicken fried steak, haute couture and David Bowie. But, not necessarily in that order.
Related Posts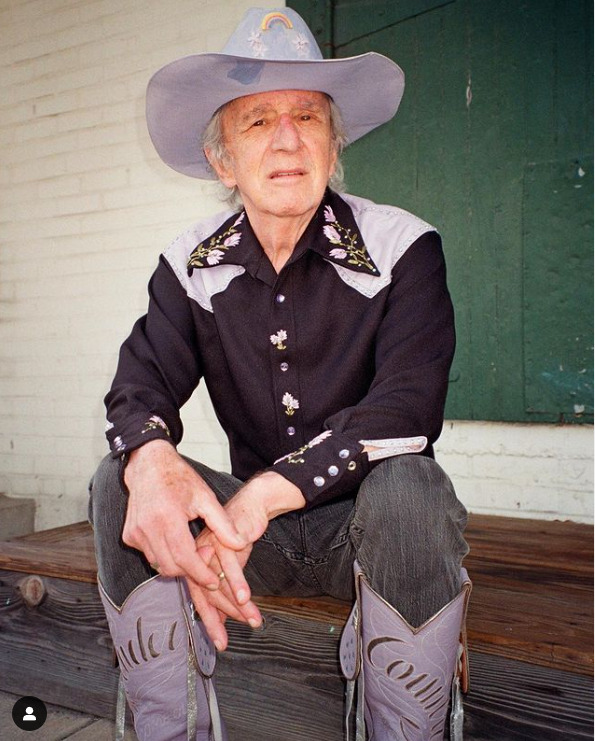 *Resist. Protest. Obstruct. Inform. • *Seattle Musicland • Advocacy • Arts & Entertainment • Community • Community Leaders • Community News • Gay 101 • Gay News • In Memoriam • Legends • Memorials • Music • Music You Should Know • Music-Queercore • National News • News • Obituary • Queer Elders • Queer Music • Seattle News • Seattle Queer History • Washington State News
A true legend and a pioneer, country singer and LGBTQ
...