QBoy is a UK-based rapper, producer, DJ, writer and promoter. One of the very few original "out" rappers that became pioneers of a new subgenre we've come to lovingly refer to as "homo hop".  QBoy's initial recordings had a tongue-in-cheek sexual tone inspired by artists like Lil' Kim, Foxy Brown, Notorious B.I.G. and Trina.  If they could get down and dirty, then he sure as hell could, too! And thus began QBoy's political standpoint on his prominent sexuality.
And, he's accomplished a ton in his decades long career, working with a plethora of well regarded queer artists (one of my favorites is his collaboration with SHE of God-des and SHE fame in "Coming Out 2 Play"), accepting and being nominated for many awards (including a nomination for "Performing Artist of the Year" at the 2005 GALAs), working with the UK Government on an anti-bullying campaign that saw him touring schools to influence and break down the ideas of homophobia to teenagers.  And, while doing all this, managing to continue writing rhymes and making music.  He currently helms one of the UK's hottest club nights "R & She".
I first met Q Boy about a decade ago when we had him out for one of our Hot Mess parties at The War Room (RIP to both of those).  After he arrived in Seattle, we were hit with the worst snow storm that we'd had in years (and I think since), and he was stuck in Seattle living with us for almost a week.  ….and what a week it was!  We fell in love and have been fast friends ever since.  I would tell you about all of our adventures, but I wouldn't want to make you blush.  Let's just say our crew and QBoy had a GOOD OL' TIME!
The next time I saw QBoy he was touring the states and we helped him get situated with some Northwest bookings. Coincidentally, he was one of the first artists to perform at PrideFest in those early years.  We are SO EXCITED to have him back – can't wait for him to see how things have grown, and can't wait for all of you to see our talented friend do his thing!
QBoy generously agreed to engage in a little Q & A in advance of his Seattle Pride appearances.  We cover a myriad of questions – the only thing he would not talk about it, shall we say, Mr. Trumpanzee.  Can you blame him?
---
LA Kendall: Where are you from originally?
QBoy: Born in the UK and raised there and La Gomera, Canary Islands where my father is from.
LAK: When did you write your first rhyme and what inspired it?
QB: I wrote a brand new verse to Salt-N-Pepa's 'Independent' song when I got the instrumental on  vinyl, around the age of 14. That was my first full verse I wrote. I still remember it now!
LAK: How did you come upon your moniker?  
QB: I was homophobicly bullied at school…Queer Boy was the main insult. I decided to take that and make it mine.
LAK: I love that story! You have been hailed as the "UK's first openly homosexual hip-hopper".  What has that been like, and how has it affected your career?
QB: Being the first of anything has its good and bad points. Trailblazing gets you some degree of respect because you're braving it out and leading the way. Yet you can also quickly be looked over by the following generations, who sometimes arrive like there always was that path there for them to tread. Being the first queer rapper in the UK got me a lot of attention but it can also box you in and you can sometimes be aware of the glass ceiling.
LAK: I'm a female living in the United States.  Don't get me started about glass ceilings!  I feel you there!  Hip-Hop culture is notorious for being homophobic.  How have you dealt with that throughout your career?
QB: Hip-Hop is a massive worldwide culture encompassing millions of people. To assume every single person who creates, produces, plays and loves hip-hop is homophobic is erroneous. Certainly, during the 1990s the gangsta rap that powerful white men at mainstream record labels were funding and pushing had many negative elements including homophobia, sexism, drug and gun culture, violence, so that then tarnished the rest of hip-hop. Yet gangsta rap is just one small part of it. I have never had to deal with much homophobia within hip-hop, only hiphop-phobia, early on in my career, when other gay men could not compute who I was or what I was doing. It was challenging the stereotypes they were following. Hip-hop had not yet become some mainstream in the UK and certainly some people were not ready for it.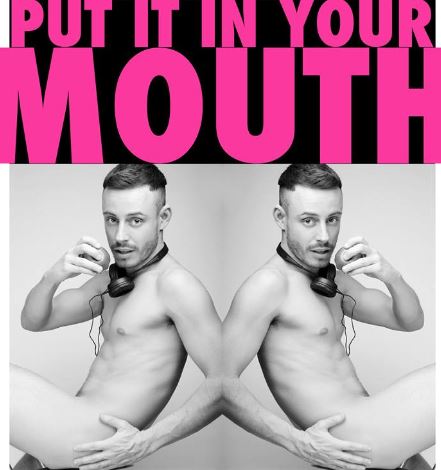 LAK: Oh yes, it's insane when your own community demonstrates the phobia.  I've seen that before myself. Who are your biggest inspirations?  Musical or otherwise.
QB: Salt-N-Pepa and DJ Spinderella are my number idols. Teedra Moses is one of my all time favorite singers to listen to, she gets me in the right mood every time. I am also hugely inspired and influenced by the late British comedienne Victoria Wood and I am still so sad she has left us. Most of all, close friends or people I know in my every day life inspire me, when I know their struggle and they champion themselves – my good friend Peppermint (as featured in the current season of RuPaul's Drag Race) is so inspiring, coming out as trans and being a beautiful gracious person all the time and working so hard. DJ Fat Tony, best friend to Boy George, a well known DJ here in London, also inspires me a great deal. My mother too is a superb inspiration to me. I am lucky to have so many lights shining around me.
LAK: It seems a pattern that performers morph into other roles in this industry.  I started as a vocalist, then moved into DJing, which led me to producing/promoting.  For me, the move from performing (singing or as a DJ), led to producing/promoting out of sheer necessity. Ladies needed places to play, and I provided them.  You also have added DJ and Producer/Promoter to your resume.  What led you down that path?
QB: I started recording songs in 2001, and at the same time I was part of the first gay hip-hop party in the UK 'Pac-Man' so I have actually been DJ-ing since then, I just wasn't so good LOL. However, now I am much better at it and I co-run the popular and super fun London and Berlin based party 'R & She: The Queens Of Hip-Hop & R&B' – where we only play female artists from the 90s to now – everyone from TLC, Kelis, Salt-N-Pepa, Aaliyah, Brandy, Missy and Lil Kim, to Tinashe, Remy Ma, Rihanna, and of course, Beyonce. It's the most fun party I have ever been involved in. I really love playing each time! Find out more @RandSheClub
LAK: You recently released an album along with a slew of hot new videos.  What was the motivation behind your latest release?
QB: It was a 5 video visual EP. (Snag it here!) It took a while as I was on my own personal journey at the same time as getting this project together so for me it was a triumph just to finish it and release it. Stylistically I wanted to release something that would make people dance and entertain. I wasn't trying to get too deep, I just wanted some fun and good production, and I think I achieved that. 'Show Me Your Deck' certainly raises a few eyebrows if not provokes chuckles, and 'DragOn' is super slick weed smokers anthem with a Game of Thrones twist !
LAK: You were first featured at Seattle PrideFest nearly a decade ago.  One of the first artists ever booked!  It's very exciting to be able to have you back for several appearances over Pride Weekend here in Seattle.  In 3 words, what should people expect from you?
QB: Smiles, shapes, sounds 😉
LAK: What does "Pride" mean to you?
QB: To understand your worth and show it.
---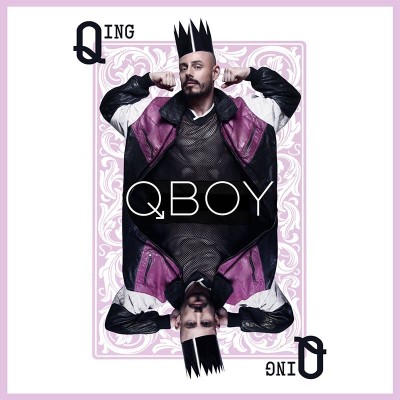 Alright now!  You heard him!  Now come SEE him!  You have 3 chances:
Saturday, June 24th
3:40 PM at Capitol Hill PrideFest on the blacktop by the new light rail station off Broadway
https://www.facebook.com/events/379128852458467/
Later that night he goes on at Kremwerk just after midnight!
https://www.facebook.com/events/1549870128390383/
Sunday, June 25th
4:20 at Seattle Center PrideFest Main Stage
https://www.facebook.com/events/1222465257872810/
(Visited 5 times, 1 visits today)