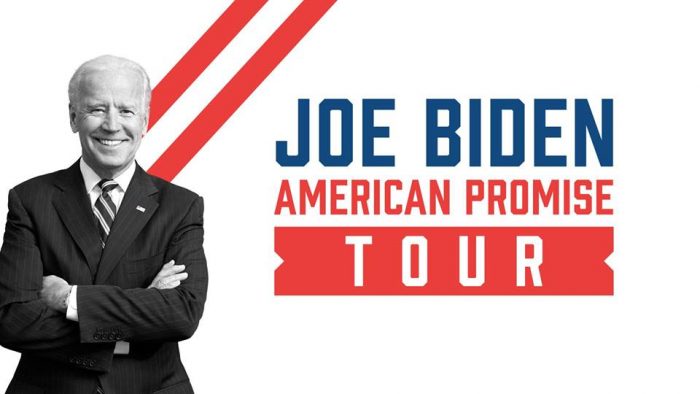 We love former Vice President Joe Biden.
So do lots of other people, so we're pretty sure his Seattle appearance at Benaroya Hall will sell out VERY quickly once tickets go on sale on Friday, July 28th for his appearance on Sunday, December 3, 2017. He's going to be on the road to rally the party faithful but also to promote his memoir, "Promise Me, Dad: A Year of Hope, Hardship, and Purpose".
Tickets here and more poo:
Joe Biden has always believed that when given a chance, ordinary people can do extraordinary things. As a scrappy kid from Scranton who rose to the Office of Vice President, he is no exception. During his 45 years of public service, one of Biden's greatest strengths has been his ability to bring people together, even in crisis, even across difficult divides, all the while, respecting everybody at the table.

This fall, Vice President Biden will travel the nation for his American Promise Tour, a series of conversations that will go beyond the 24-hour news cycle and 140-character arguments to connect friends and neighbors around the topics that matter most. Biden will reveal the big political moments of his career, the life-altering choices he made, and the key traits that have helped him persevere through challenges. He will share how the loss of his son Beau tested his resolve, and how he is finding new purpose in a time of uncertainty.

Each ticket includes a copy of Joe Biden's forthcoming memoir, Promise Me, Dad: A Year of Hope, Hardship, and Purpose (a $27 value, on sale November 14 from Flatiron Books).

**Tickets for the American Promise Tour go on sale to the general public on Friday, July 28 at 10 a.m. local time. Presales begin Tuesday, July 18 at 10 a.m. local time.
(Visited 1 times, 1 visits today)