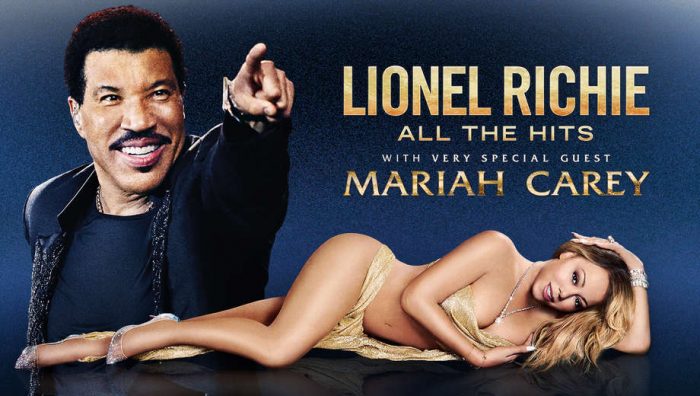 Does no one want to go to the "Lionel Richie's All the Hits Tour With Very Special Guest Mariah Carey" at Seattle's Key Arena on Tuesday, September 5th? The discount ticket outlet Goldstar has been desperately offering greatly reduced tickets for MONTHS! (You can snatch $35 to $109 tickets HERE…) Does the Emerald City not have fond memories of the pair? Lionel gave the world a buttload of hit songs in the 80s and Mariah was a darling of the gay community in her earliest hit making days back in the late 80s and 90s…what happened?
What the tour is offering:
Seattle's KeyArena welcomes multi-platinum-selling, multiple Grammy Award-winning music icons Lionel Richie and Mariah Carey to the stage for a concert filled with decade-spanning hits. Get ready to sing along as Richie works his way through the song catalog that made him a living legend. The All the Hits Tour features the yearning passion of "Hello," the soaring sentimentality of "Truly" and the feel-good groove of "All Night Long." He'll share the stage with Carey, whose powerful pipes are set to belt out a string of untouchable, record-setting R&B and pop anthems — from her breakout '90s singles to her latest track "I Don't."
We're guessing part of the problem is Messy Mariah who has been criticized for lazy performances for some time now…she's been caught lip syncing and on the rare occasions when she IS singing live, it's not very pretty.
There's also THIS embarrassing footage of the "Laziest Performance" in recorded memory…those poor back up dancers.
Do they get hazard pay?
(Visited 1 times, 1 visits today)