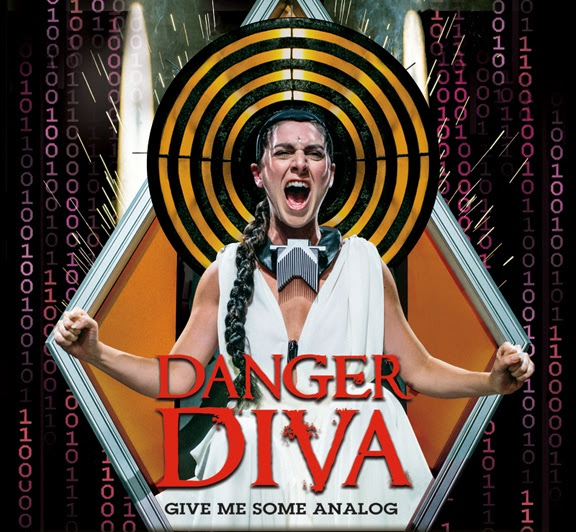 Local Sightings is turning 20 this week! The popular local film festival showcasing films made in the Pacific Northwest kicks off on Friday, September 22 for an 8 day long run at Northwest Film Forum on Capitol Hill. Go here for more info on the films/events and to snag tickets.
One of the special events is a screening of the "cyberpunk musical thriller" DANGER DIVAS on the 29th with director and star both scheduled to appear.
Here's more info on "DD":
The locally-made cyberpunk musical thriller will show at Northwest Film Forum's Local Sightings September 29 at 9pm, followed by the World Premiere of THUNDERPUSSY LIVE AT THE EGYPTIAN and after-party. 
**JUST ANNOUNCED: DANGER DIVA star Molly Sides will attend and participate in a post-screening Q&A with director Robert McGinley!**
DANGER DIVA will return for four nights at the Grand Illusion Cinema:
October 6-7, October 14, October 18. 
DANGER DIVA is a music driven, cyberpunk thriller about a hard rocking singer coerced into becoming an electronically enhanced new-music diva by her high tech billionaire patron.
It was written, directed and produced by Robert McGinley (award-winning filmmaker of JIMMY ZIP and SHREDDER ORPHEUS). DANGER DIVA was filmed entirely in Seattle with a local cast and crew. The star of the film is the indomitable Molly Sides, lead singer of the all-girl rock/pop band, THUNDERPUSSY.
Supporting Sides in leading roles are Seattle theater/film standouts Tim Gouran, Ray Tagavilla, Amy Thone and Conner Neddersen.
After the screening of DANGER DIVA the Northwest Film Forum will host a reception featuring "THUNDERPUSSY LIVE AT THE EGYPTIAN", a never-before-seen 25 minute concert film featuring live versions of the bands' songs from DANGER DIVA as well as a several Thunderpussy signature songs. The film captures a rare, exuberant performance of the band at the top of its game and a great rock party experience in 5.1 surround sound.
Friday, September 29  |  Northwest Film Forum  |  1515 12th Ave
Tickets: https://boxoffice.diamondticketing.com/nwfilmforum/purchase/53054
October 6-7; 14; 18  |  Grand Illusion Cinema  |  1403 NE 50th St., Seattle, WA 98105
ABOUT DANGER DIVA
In DANGER DIVA, audiences are taken on a journey into the near future with hard rock singer Devi Danger as she is coerced into becoming an electronically enhanced new-music diva. Her singing voice is used to control and energize the brains of indoctrinated employees (also known as "Brain Cattle") that are being used as external processors for the advancement of corporate high tech clients. Operating in a digital sweatshop, these "Brain Cattle" process binary algorithms that serve as a chorus for Devi Danger. McGinley's influences for the film came mainly from cyberpunk literature and films; in particular, William Gibson's "NEUROMANCER" and the science-fiction classic, BLADE RUNNER. Further inspired by the Ella Fitzgerald "Is it live, or is it Memorex" commercial, DANGER DIVA explores the conflict between high tech vs. high touch, and what it means to be human in a digitally enhanced biotech future. Music anchors these themes with an eclectic rocking score with songs by Seattle-based rock band THUNDERPUSSY and composer Regan Remy.
ABOUT THUNDERPUSSY
THUNDERPUSSY contributed several tracks to DANGER DIVA where Molly Sides' voice fuses her smoky blues vocals with her rebellious character. The band was described by rock critic Paul Lester of the Guardian as "…straight-ahead, no-nonsense, unreconstructed vintage hard rock and tightly constructed boogie, with all the trimmings-orgiastic grimaces, dirty riffing, and lashings of solos."
ABOUT DIRECTOR ROBERT MCGINLEY
Robert McGinley is a filmmaker, photographer and founding Artistic Director of On the Boards. DANGER DIVA brings together his talents as a screenwriter, film director, music producer and lyricist.  DANGER DIVA is the third in a trilogy of feature films including JIMMY ZIP (2000) and SHREDDER OPHEUS (1989) inspired by rites of passage stories taken from Greek and Hindu mythology.
(Visited 1 times, 1 visits today)