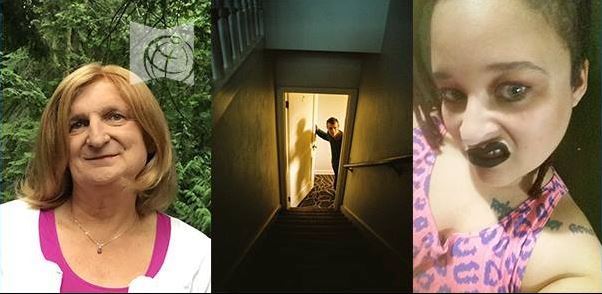 The Seattle Public Library presents a reading of original works by Genesis Ellis, Susan Brittain and Calvin Gimpelevich, three trans and genderqueer authors who are immigrants or first-generation Americans, from 7 p.m. to 8:10 p.m. Thursday, Oct. 26 at the Central Library, 1000 Fourth Ave., Level 1, Microsoft Auditorium, 206-386-4636.
Library events are free and open to the public. Registration is not required. Parking is available in the Central Library garage for $6 after 5 p.m.
Ellis is a Queer and Trans People of Color (QTPOC) public speaker, organizer and writer in the aloof-loner tradition. They go by many names and many pronouns. He's an agoraphobic who lives with his partner and a tiny dog in the Pacific Northwest.
Brittain has lived on two continents, in two genders, and sailed the bays and oceans as a tall ship captain for over 30 years. Born near London, she immigrated to the United States in 1980 and now enjoys a quieter life ashore working in Port Townsend at the Writers' Workshoppe and Imprint bookstore.
Gimpelevich is an author and community organizer based in the Pacific Northwest with his first book debuting next year. His fiction appears in Electric Literature, Plenitude, Glitterwolf, Cream City, THEM and elsewhere. He is the recipient of awards from Artist Trust, Jack Straw Cultural Center and 4Culture, in addition to residencies through CODEX/Writer's Block and the Kimmel Harding Nelson Center for the Arts. A founding member of the Lion's Main Art Collective, Gimpelevich has organized shows at venues throughout Seattle and performed at Henry Art Gallery, where he was also a featured speaker.
This event is supported by The Seattle Public Library Foundation, author series sponsor Gary Kunis, media sponsor The Seattle Times and presented in partnership with 4Culture. Books will be available for purchase and signing.
For more information, call the Library at 206-386-4636 or Ask a Librarian.
(Visited 1 times, 1 visits today)