The Reissue of The Late George Michael's Iconic album, 'Listen Without Prejudice Vol.1' To Release

October 20
'George Michael: Freedom' will air

this Saturday

/

October 21 at 9pm ET

/PT on Showtime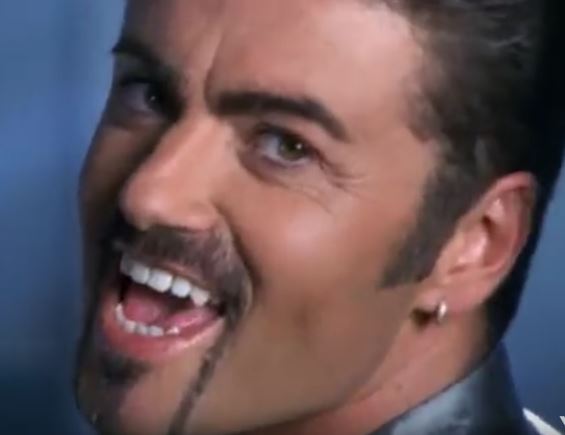 ---
A remastered version of George's stunning 1996 MTV Unplugged performance will also be available as an album for the very first time as part of the Deluxe box set, 2CD and digital editions. The concert took place at the Three Mills Island Studios in East London on Friday 11 October, 1996 and featured George playing ten of his finest songs from the Wham!, Faith, Listen Without Prejudice Vol.1 (Freedom '90) and Older eras in an intimate setting.  Listen Without Prejudice Vol 1 will also be reissued on vinyl.
Fantasy a reworked single by George Michael featuring Nile Rodgers is currently available to stream and is on A-list rotation on BBC Radio 2. Preview the video for "Fantasy" HERE.
Listen Without Prejudice Vol. 1 was George's second solo album. Arranged, produced and almost completely written by George himself, it eloquently confirmed him as a pioneering, agenda-setting artist.
The staggering success of George's first solo album Faith resulted in him becoming one of the few artists who could shift millions of albums worldwide.  This, of course, was a dream scenario for the label but George had different plans.  Unable and unwilling to be a 24-hour pop star, constantly in the media spotlight, George felt he needed to follow his artistic instincts regarding how his work should be presented. He decided he would not appear on Listen Without Prejudice Vol. 1's album cover or be available to physically promote the album beyond select interviews, but instead gave the label the David Fincher-directed Freedom! '90, which featured five of the most recognizable beauties on the planet, lip-syncing in place of George. This resulted in a difference in opinion between George and the label over how the album was promoted.
A multi-platinum-selling worldwide chart-topper which reached Number 1 in the UK (where it outsold Faith and went 4X platinum), Listen Without Prejudice Vol. 1 was the sound of a precedent-setting, boundary-pushing global superstar going his own way.
Shortly after the album's release, George met his great love Anselmo Feleppa. His anger at Anselmo's tragic early death, together with his frustration over how the US label had marketed his album contributed to his decision to embark on the traumatic court case with Sony. This left him blocked creatively for almost two years, during which time he made a conscious decision to channel all his energy into challenging the standard recording contract and fighting a corner for all artists. George lost the case but gained the personal and artistic freedom he craved.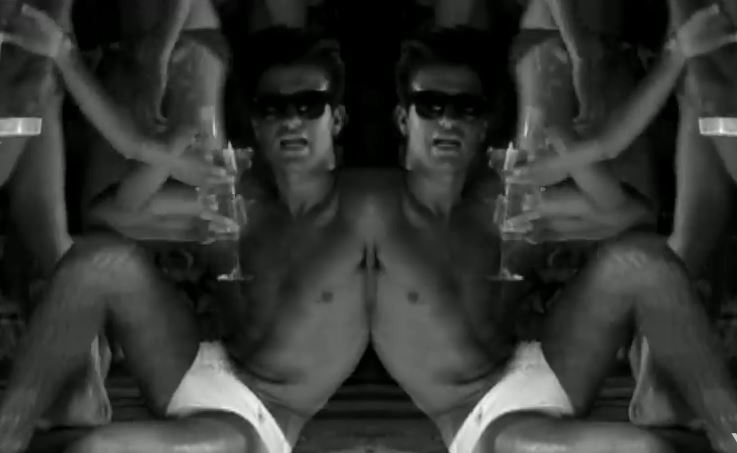 Nearly twenty-seven years on, George and Sony have long reconciled. Listen Without Prejudice Vol. 1 remains a remarkable, timeless work, from the beautifully judged protest songs Praying For Time and Mother's Pride, to the intimate Cowboys & Angels, via the autobiographical Freedom! '90. This was music George Michael felt truly committed to.
'George Michael: Freedom' tells the gripping, dramatic story of the making of Listen Without Prejudice Vol 1, the court case which followed and George's personal struggle and pain as he loses Anselmo. Many have tried and failed, but George succeeded in reuniting the Freedom! '90 video's five supermodels. Other contributors include world famous artists such as Stevie Wonder whose They Won't Go When I Go was Listen Without Prejudice Vol. 1's only cover; Elton John who describes the album as George's "masterpiece"; Liam Gallagher who says George has "Lennon in him"; Mary J Blige who reminds us that George "broke all the rules for everybody"; Tony Bennett, Nile Rodgers, Mark Ronson, Kate Moss, Tracey Emin, Ricky Gervais, French Vogue editor Emmanuelle Alt, Jean-Paul Gaultier and James Corden. There are contributions from some of the record company executives who were so uncomfortable facing one of their major artists in court and from the case lawyers.
'George Michael: Freedom' will air this Saturday/October 21st at 9pm ET/PT on SHOWTIME. Preview the teaser HERE
George Michael was working on George Michael: Freedom up right until Christmas 2016 and it is his final work.
Album: Listen Without Prejudice/MTV Unplugged
Artist: George Michael
Formats:
Listen Without Prejudice/MTV Unplugged Limited Edition 3CD/1DVD Deluxe Box
Listen Without Prejudice/MTV Unplugged 2CD Edition
Listen Without Prejudice Vinyl Edition
Listen Without Prejudice/MTV Unplugged Digital
Record Company: Sony Music 
GEORGE MICHAEL
LISTEN WITHOUT PREJUDICE/MTV UNPLUGGED TRACKLISTINGS
3 CD/1 DVD LIMITED EDITION BOX
Includes download codes
CD1 Listen Without Prejudice (Remastered)
1        Praying For Time
2        Freedom! '90
3        They Won't Go When I Go
4        Something To Save
5        Cowboys And Angels
6        Waiting For That Day
7        Mother's Pride
8        Heal The Pain
9        Soul Free
10      Waiting (Reprise)
CD2 MTV Unplugged
1        Freedom! '90
2        Fastlove
3        I Can't Make You Love Me
4        Father Figure
5        You Have Been Loved
6        Everything She Wants
7        Strangest Thing
8        Older
9        Star People
10      Praying For Time
11       Fantasy featuring Nile Rodgers
CD3 B Sides & Rarities
Soul Free (Special Radio Edit)
Freedom! (Back To Reality Mix)
Freedom (Back To Reality Mix Edit)
Fantasy 90
Freedom (Edit)
Cowboys & Angels
If You Were My Woman
Too Funky (Edit)
Crazy Man Dance
Do You Really Want To Know
Happy
Too Funky (Extended)
Too Jazzy (Happy Mix)
Fantasy 98
George Michael with Paul McCartney – Heal The Pain
George Michael with Astrud Gilberto – Desafinado
DVD
The Southbank Show 1990
          Freedom! '90 promo
Praying For Time promo
Freedom 90 MTV 10th Anniversary
2CD EDITION
CD1 Listen Without Prejudice (Remastered)
1        Praying For Time
2        Freedom! '90
3        They Won't Go When I Go
4        Something To Save
5        Cowboys And Angels
6        Waiting For That Day
7        Mother's Pride
8        Heal The Pain
9        Soul Free
10      Waiting (Reprise)
CD2 MTV Unplugged  
1        Freedom! '90
2        Fastlove
3        I Can't Make You Love Me
4        Father Figure
5        You Have Been Loved
6        Everything She Wants
7        Strangest Thing
8        Older
9        Star People
10      Praying For Time
11       Fantasy featuring Nile Rodgers
LISTEN WITHOUT PREJUDICE
VINYL
SIDE A
1        Praying For Time
2        Freedom! '90
3        They Won't Go When I Go
4        Something To Save
5        Cowboys And Angels
SIDE B
1        Waiting for That Day
2        Mothers Pride
3        Heal The Pain
4        Soul Free
5        Waiting (Reprise)
George Michael – Fantasy (Official Video) ft. Nile Rodgers
(Visited 1 times, 1 visits today)