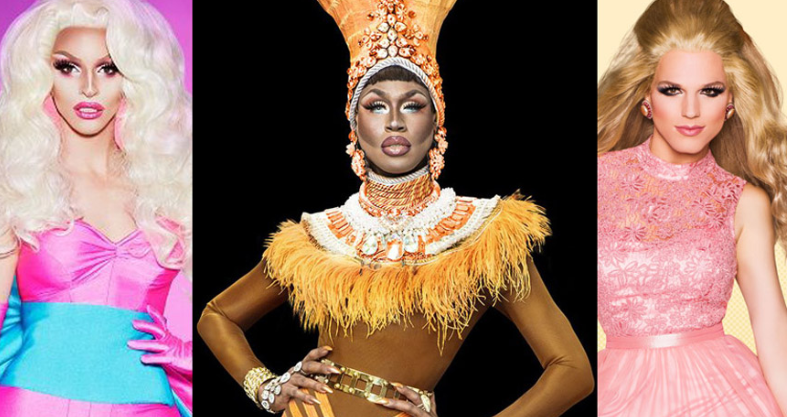 Fans of the never ending RuPaul's Drag Race franchise have been impatiently waiting on word when the already filmed Season 5 of the "All-Stars" edition of the show would air. It's long been rumored the series would air almost immediately after the broadcast of Season 12 of the "regular" series wraps up at the end of May.
Well, that was confirmed today when World of Wonder and Viacom, the producers of the RuPaul Drag Race franchise in the United States announced that Season 5 of All-Stars would begin Friday, June 5, 2020. But, there was a surprise to today's announcement: All Stars 5 would not return to VH1 but would instead air on Showtime, the premium cable network also owned by Viacom who owns not only Showtime and VH1 but the franchise's original home on Logo as well as MTV and CBS.
Judging by comments on social media posts about the new season, the majority of fans are less than enthusiastic about the move to Showtime which would require anyone not already subscribing to the network to sign up and pay for the service which varies around the $11/$12 per month price point depending on service/package.
Will fans eventually accept the change or is RPDR All-Stars in danger?
As for cast, that hasn't been announced yet but it's rumored to include favorite past contestants like Miz Cracker, Jujubee, Derrick Barry, Shea Couleé, Ongina, Mayhem Miller, Mariah and India Ferrah.
We'll assume they'll officially announce the cast about halfway through the airing of Season 12 of the regular RuPaul's Drag Race which kicks off next Friday, February 28th.
Tags: All Stars 5, Showtime