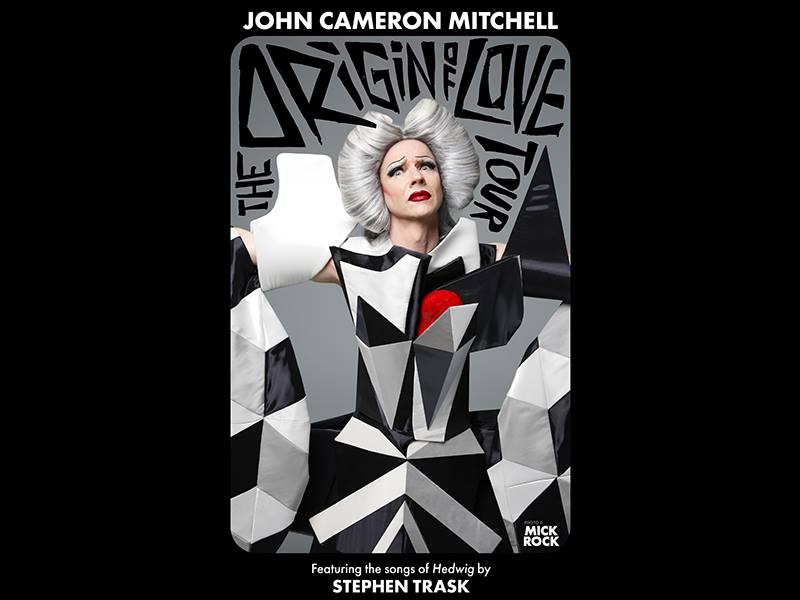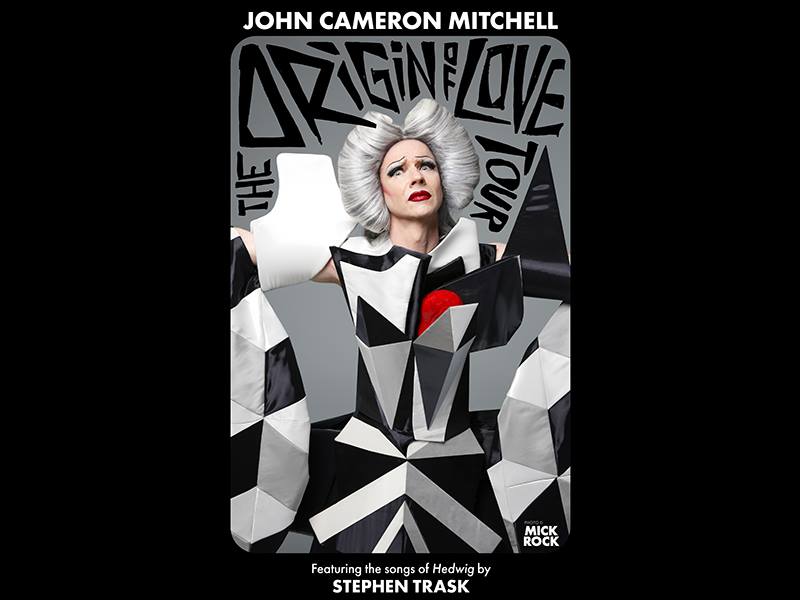 Here's a rare opportunity to catch the artist who co-wrote/co-created and starred in an iconic musical theater role…Hedwig herself, JOHN CAMERON MITCHELL is coming to Seattle's Moore Theatre next week on his ORIGIN OF LOVE TOUR which will feature Mitchell performing songs from Hedwig and the Angry Inch composed by Stephen Trask.
It's happening Thursday, February 27th and there's a few seats left…go here to snag them.
What we can expect:
John Cameron Mitchell, the double Tony Award winning, Golden Globe-nominated co-creator of Hedwig & the Angry Inch, brings songs and stories from his history in a big, brash and bold rock spectacle, performing songs from his groundbreaking rock musical and regaling audiences with stories from 20 years of Hedwig with special guest Amber Martin. He will also preview songs from his upcoming musical podcast Anthem starring himself, Glenn Close, Patti Lupone, Cynthia Erivo, Denis O'Hare, Laurie Anderson, and Marion Cotillard. So put on some make-up, turn up the eight-track and pull the wig down from the shelf – for a night of post-punk, neo-glam rock – a collective quest for love, hope and identity.
Other important questions: Will John do OTHER songs other than Hedwig songs? And, where do you think the unofficial after party might be? We know he used to be fond of Pony…or, will he traipse out to White Center to go to Swallow?
Questions….
(Visited 2 times, 1 visits today)