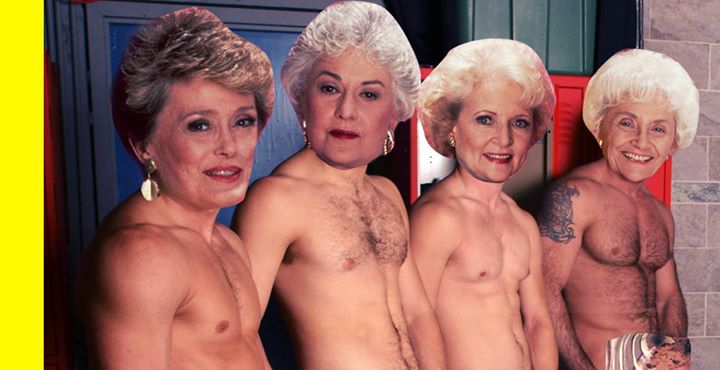 For reasons unknown, party promoter/dj NARK is wrapping up his long running monthly disco dance party DICKSLAP at The Seattle Eagle this Friday December 15th after 7 long, hard years of slappin' the disco salami.
The party was initially a protest against draconian enforcement of the "rules" by the fuddy duddies at the Washington State Liquor Control Board who were coming down HARD on The Seattle Eagle for…well, BEING The Seattle Eagle. The Eagle's overtly (homo)sexual ambience which included naughty photos and videos played on the big screen and suspiciously placed "swing" chairs and an overall air of it being last call at a raunchy gay sexpig party got the WSLCB's panties in a wad and they were constantly threatening to lock up the Eagle.
The beloved dive was forced to "clean up its act" somewhat and 86'd most of the filthier elements and business started suffering as horny hardcore Eagle lovers fled, so a young Nark stepped in to create a fun, dirty (just not quite as dirty as before) disco dance rave party event that also tweaked the nose of the Babbitty Episcopalian Junior Rotarians who ran the WSLCB. Dickslap, probably initially due to the cleverly cheeky name of the event (and Nark's hilariously filthy parody posters) became a hit and The Seattle Eagle began re-establishing itself as a sexy, glittery, younger hip queer cousin to its prior identity as a dirty old leather uncle who liked things gritty and grungy.
So, a fond toast to the end of an era….come say farewell to Dickslap this Friday night. Here's the poo:
DICKSLAP! was a let loose scenario for boys and girls and more boys at The Eagle… a wonderland full of free beard rubs, slick hands and magical dancing gogo men, where the jello shots seemed to just shoot themselves down your throat, and the sounds of the discotheque paraded around and intoxicated you until you finally wake up from the dream, potentially next to someone you don't remember.

Celebrate our SEVENTH YEAR ANNIVERSARY and FINALE of this rule-breaking, scene-changing, politically powered, masc4misc4femme4them4¯\_(ツ)_/¯ party that originally got the liquor board and cops off our damn backs, and then just caused a lottttttt of techno-laden sexy dancing times and community for us heathens and misfits in this city. SLAP ME BABY ONE MORE TIME.

Featuring a Dickslap Poster Retrospective, take a look back on all the incredibly stupid shit we doodled over porn or into renaissance paintings or fake work-out adverts or whatever else.

To thank you for being a friend we'll be providing cheesecake that no one will eat cuz it's a party.

To thank you as well we'll be making personal space darkrooms that people will use cuz it's a party.

To make you feel like a empowered slut get your haircut by BROCK and buy a sexy t-shirt from JOHN CRISCITELLO.

SPECIAL GUEST SELECTORS-
T.WAN (TUF)
NARK (og dickslap a-hole, Bottom Forty)

HOSTED BY
DEVON BLAKK & TERRY MILLER

THE RETURN OF GOGO DANCER AND TROUBLEMAKER
ROSS MILAM (Scruff, LA)

Discreet masc photos by long time purveyor of shenanigans Roman Robinson for Nark Magazine, jello shots by the ghost of Bill Cosby's career.

Raspberry Kamikaze shot special by Absolut

THE EAGLE
FRIDAY 12.15
9PM-3AM
$10

Dads / Boys / Pups / Handlers / Pigs / Piglets / Sniffers / Chewers / Hanky Codes / Curious / Experienced / Shame-Free Zone / 2cool4rules / Dance Floor Friendly /
(Visited 15 times, 1 visits today)