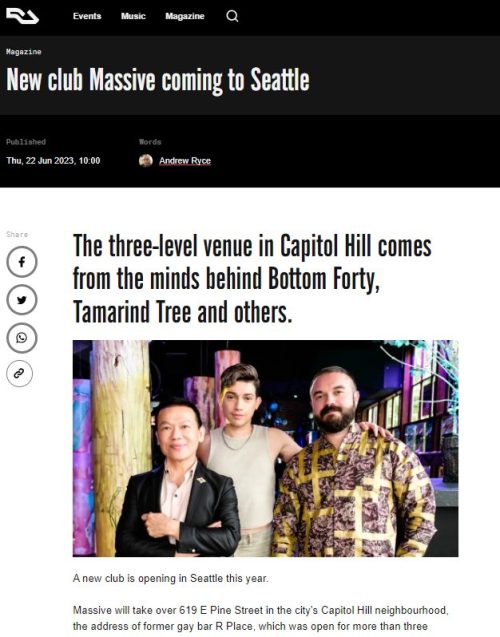 Oh, hunty….there's always a lot of DRAHMA during Pride Week in Seattle but frankly, we did not see this one coming. The big shocker of the week is the surprise announcement that the former Rplace building, 619 E Pine Street, aka "The Teal Building" at the corner of Pine and Boylston on Capitol Hill, Seattle's traditional LGBTQ+ neighborhood, is to soon house a brand new night club named….MASSIVE.
To catch everyone up, popular gay bar Rplace lost their lease in 2021 during the Covid epidemic and subsequently, in 2022, the building was sold and purchased by the Nguyen family for $2.5 million. The Nguyens, who own the Tamarind Tree restaurant in the Little Saigon neighborhood, originally had plans to do a huge remodel of the building before opening up a new restaurant. But, realizing this would be a long process, they announced a partnership with Third Place Technologies to program arts related events in the space that was renamed "The Teal Building".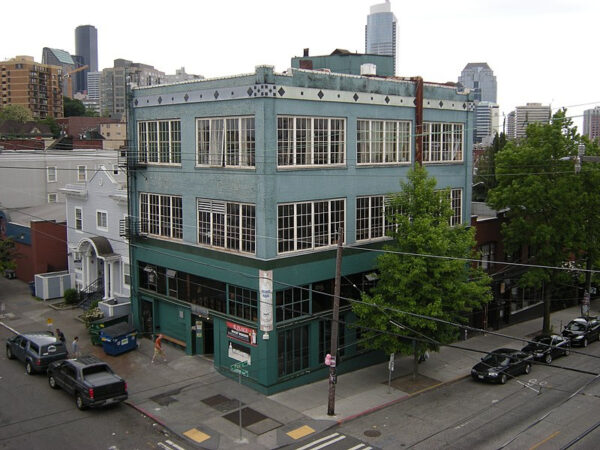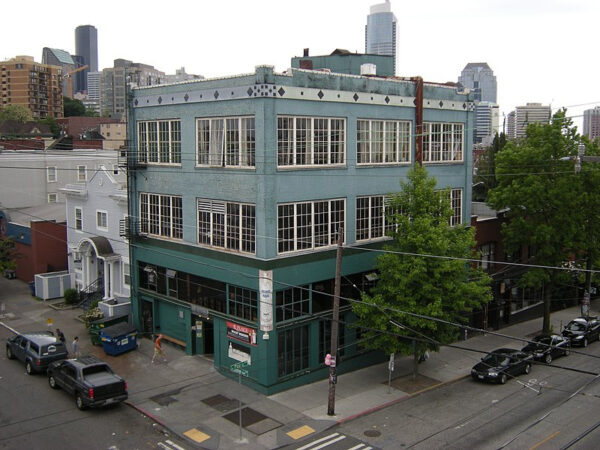 A couple of events have been held, including the currently running "Seattle: City of the Future" art exhibit which runs through this coming Friday, Junce 24th and concludes with a big party, The Big Gay Soirée.
Today, it was announced that building owner Tam Nguyen was partnering with promoter and designer Emi Vega and a name very familiar to this website, party producer/DJ Kevin Kauer, aka "NARK".
The news was released today via an article on RA.co which is "Resident Advisor" a resource for Electronic Music. The ownership team told RA:
No official timeline for when MASSIVE will open…they're saying "later this year" and "2023" but for anyone aware of how long it takes to do a remodel of a large space, it's more than likely it will be 2024 before this venue opens for business…we'll see how this plays out.
Stay tuned for more news and check out the club's official website and Instagram page.
(Visited 410 times, 1 visits today)