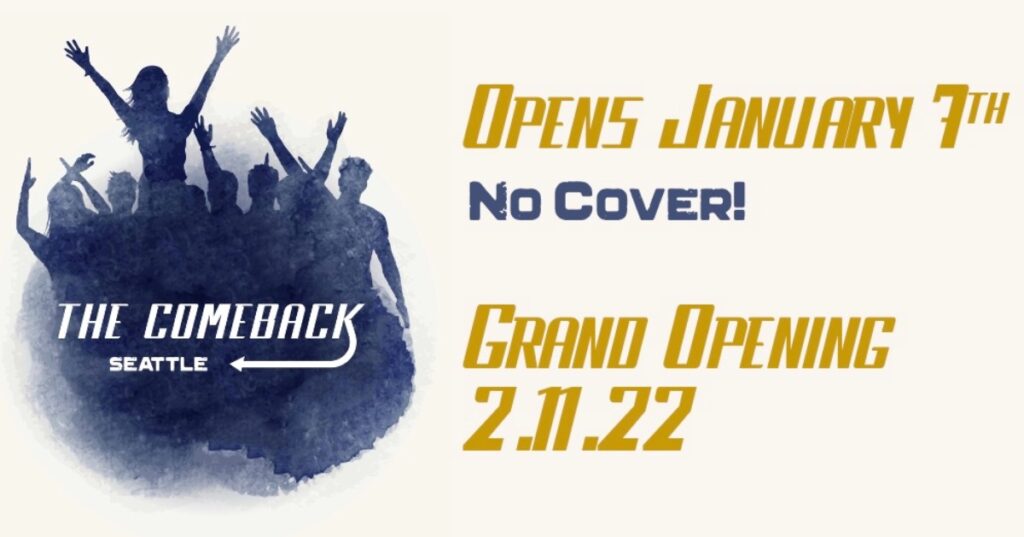 We broke the news MONTHS ago that employees from the popular Capitol Hill gay bar RPlace that lost its lease last year at its Pine Street location had found a new home in the SoDo district of Seattle. RPlace's general manager Floyd Lovelady had teamed up with business partners to create a new multi-purpose LGBTQ night life venue they had named THE COMEBACK and found a location formerly occupied by the straight club Eden Seattle at 1950 1st Avenue South just down the street from the SoDo Krispy Kreme plant and up the street from Starbucks Headquarters.
Some raised their eyebrows at the location choice in a part of town dominated by industrial and commerical businesses including warehouses and wholesale outlets and a lack of residential housing. While other night life venues populate that area of the city including some major entertainment venues like The Showbox Sodo where nationally known live artists perform, it's still a long ways away from Capitol Hill, the longtime home of the city's LGBTQ community and a densely populated neighborhood within easy walking distance of many queer businesses. Sodo does have two LGBTQ friendly venues; the cozy Monkey Loft space which programs dance music of the electronica persuasion and the more recently opened mega disco Supernova, both on First Avenue, which both feature LGBTQ staff and programming. The Comeback is the first venue in the area to be marketing itself as a LGBTQ specific space.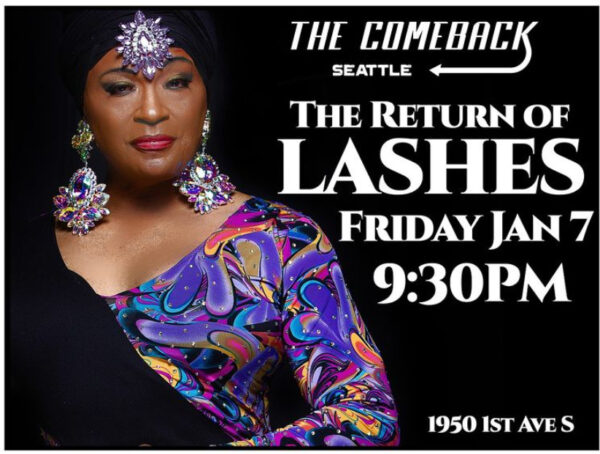 After weeks of remodeling woes, The Comeback announced last week that they were finally ready to open their doors with a soft opening scheduled for this Friday, January 7th and a grand opening celebration scheduled for February 11, 2022. Returning to the nightlife scene are many of RPlace's original staff and entertainers including most of the cast of LASHES the popular drag show produced on Friday and Saturday nights at RPlace.
The new venue features a much larger performance area than at RPlace with a massive 40 foot stage. The Comeback will also feature food options and a lot of onstreet parking options (well, maybe not on Game Days….the venue is just a few blocks south of the stadiums….) For those without cars, The Comeback is on a bus route and a couple blocks from the Sodo light rail station which annoyingly shuts down long before 2am closing time so the carless will need to make friends with the car owners if they want to stay until closing!
That can be the new hot pickup line at the Sidewalk Sale every night: "Hey babe…got a car to drive me to West Seattle? I'll show you a real GOOD time…."
(Visited 44 times, 1 visits today)