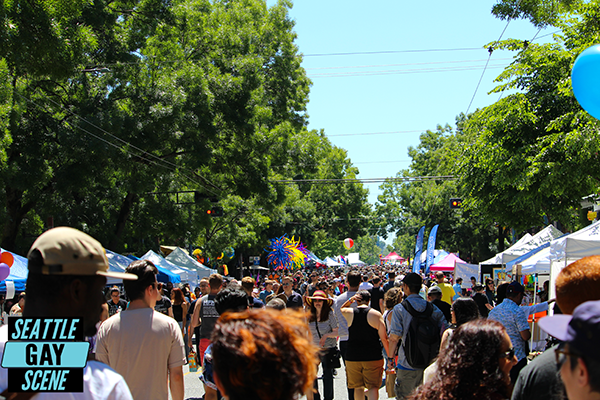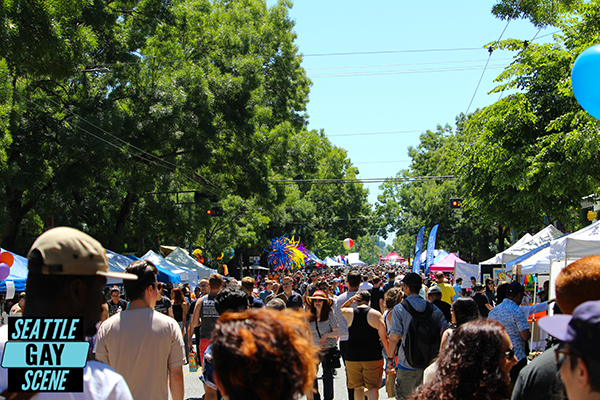 Capitol Hill Times has the scoop: The City of Seattle made its intentions clear today that they're done dealing with a local community group headed by Charlette LeFevre that have put on Seattle LGBTQ Pride events on Capitol Hill's main street Broadway for the last few years, on the Saturday of the city's traditional weekend of pride festivities. 
In a meeting on Wednesday, February 14th, and with a vote of 15 to 0 the Seattle Special Events Committee awarded Seattle PrideFest, the group headed by founder/director Egan Orion, the producers of the main Seattle Pride Weekend festival on the Sunday of that weekend at Seattle Center since 2007, the permits to produce a street festival on Broadway on Saturday, June 23, 2018 thus preventing LeFevre's Capitol Hill Pride group from producing the event. Orion's PrideFest took over the event last year after a complicated series of events led the city to deny LeFevre's group the necessary permitting to stage the event that they helped create originally.  (Read our previous article to get the nitty gritty on last year's scandal involving Capitol Hill Pride).
Members of the Special Events Committee, which includes representatives from the Seattle Police Depart, the Seattle Fire Department, the Seattle Department of Transportation and other city agencies cited past problems with LeFevre's group over the years in their production of the annual event including issues with access, safety and liability, that led to the decision. Last year's confusion over Capitol Hill Pride's event led to an area woman being injured.
Orion's PrideFest group also applied for permits on February 1st of this year as opposed to LeFevre's group applying February 7th and releasing a press release announcing their plans to take back the festival they lost the previous year and citing alleged favoritism from then Mayor Ed Murray towards PrideFest as one of the reasons they lost their permitting as well as stating they intended to meet with current Mayor Jenny Durkan to discuss the issue.
PrideFest was given permitting to stage not only the Saturday, June 23, 2018 Broadway Street festival but also their traditional annual events in the adjacent Cal Anderson Park on the same day.
LeFevre's group does have the right to appeal today's decision by the Special Events Committee.
We're guessing this story may or may not be done yet. Stay tuned.
Read ALL of the story from Brandon Macz at Capitol Hill Times HERE. 
(Visited 1 times, 1 visits today)