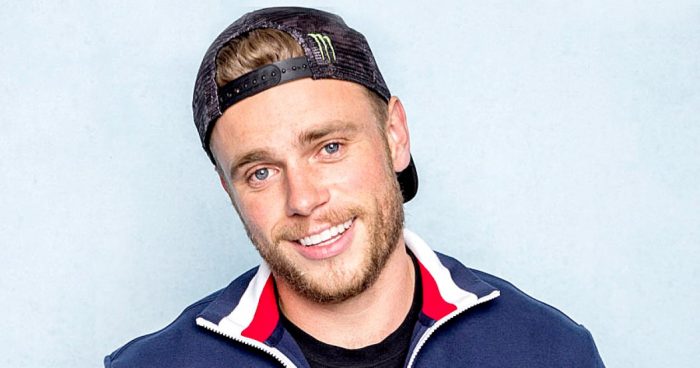 Here's a great video of Olympian Gus Kenworthy telling People Magazine his coming out story. 
Gus is also in the news this week because he was just named Grand Marshal for Miami Beach Pride which is coming up April 2-8th.
PEOPLE Exclusive: New Video Series Coming Out Stories – Olympian Gus Kenworthy Tells His Emotional Story: "I Was Afraid of Being Different"  

 

(NEW YORK) – Olympic skier Gus Kenworthy knew he was gay since he was about 5 — but "because I was afraid of being different, that became my secret," he says.

He first came out to his best friend, fellow skier Bobby Brown, and Brown's girlfriend after the 2104 Olympics in Sochi. "I was crying, but it made me feel so good, so real, and I'd never, ever felt that," Kenworthy, 26, says.

In Coming Out Stories, a new video series from PEOPLE and Entertainment Weekly, 16 LGBTQ people from all walks of life share how they opened up to friends, family and the world — and how their lives changed.

One inspiration for the series: the new movie Love, Simon (in theaters March 16), a moving comedy-drama about a gay teen (Nick Robinson) struggling with how to come out to his friends and parents (played by Jennifer Garner and Josh Duhamel). Love, Simon director Greg Berlanti (the producer behind TV's Riverdale and Supergirl) tells his own coming out story in the series, as does costar Keiynan Lonsdale.

Others sharing their stories include Modern Family actor Jesse Tyler Ferguson, Grey's Anatomy actress Sara Ramirez, retired NBA player Jason Collins, social media star Tyler Oakley and Brooke Guinan, a New York City firefighter who is transgender.

PEOPLE and EW partnered with GLSEN, a nonprofit that fights to make schools safe for all kids, to create Coming Out Stories.

See all the hilarious and heartbreaking tales at people.com/comingoutstories or on PeopleTV (download the app on your favorite mobile or connected TV device).
http://people.com/sports/watch-olympian-gus-kenworthy-tell-his-emotional-coming-out-story/
AND, some deets on Miami Beach's Pride:
For its momentous 10-year anniversary, Miami Beach Gay Pride 2018 will feature a week's worth of events, April 2-8, which include highlights such as Pride Lights the Night, a tribute to the PULSE nightclub victims; the Miss Pride drag pageant; a Friday night VIP Gala; Saturday beach party and festival; and Sunday parade and festival.

Miami Beach Gay Pride is an extraordinary week-long event that features a Beach Party and a Festival & Parade with more than 125 LGBT-friendly vendors and businesses, exciting celebrities, musical performances, refreshments, food and a family-friendly play area. Since its inception in 2009, Miami Beach Gay Pride has grown from a neighborhood event to an event on the global stage with A-list celebrities such as Ross Mathews, Bebe Rexha, Mario Lopez, Elvis Duran, Iggy Azalea, Jordin Sparks, Gloria Estefan and Adam Lambert. Attendance has grown as well. An estimated 15,000 spectators turned out for the first Pride parade in 2009; an estimated 135,000 attended the event in 2017. In addition to Parade spectators, last April's event included more than 70 parade contingencies, 35 floats and 3,000 participants. For more information, please visit www.miamibeachgaypride.com. To view a video from last year's festivities, click here.
(Visited 2 times, 1 visits today)