Looking for stuff to do of the arts and entertainment persuasion in the Greater Seattle Gay/Queer Metroplex?
Look no further!
---
4/22-4/24 (Sunday-Tuesday)
Neit/her He nor They/r @ 18th & Union
Variety show, tickets are pay-what-you-can   
The Seattle iteration of the "Non-Binary Monologue Project" features trans, non-binary, and gender non-conforming performers.  Presented as the off-night alongside MAP Theatre's mainstage show (which was written by a trans playwright).
8 pm.  Info here; info on mainstage play (thru 5/5) here.
(Queer arts, Trans focus)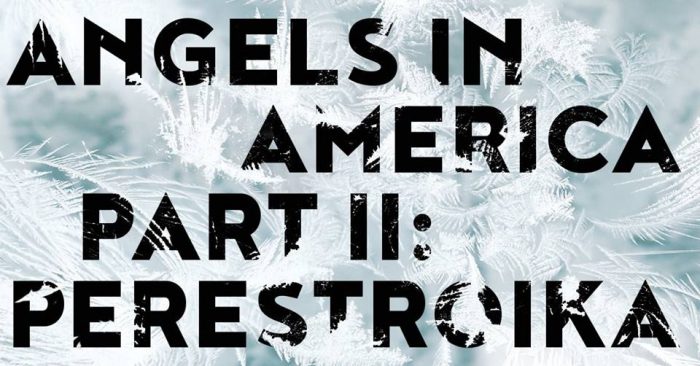 4/24-5/6 (Tuesday-Sunday)  
Angels in America Part II: Perestroika @ UW Drama/Jones
Play, previews 4/24 & 4/26, tickets $10 preview, $20 regular; pay-what-you-can 5/2  
Part two of Tony Kushner's epic tale of AIDS in 1980s America begins in a ruined place where the old orders are splintering and everything—and everyone—has come apart.  A story about locating hope in the midst of chaos. NOTE: Runtime is 3.5 hours, with two intermissions.
7:30 pm, Sunday 2 pm.  Info and schedule here.
(Queer historical play)
4/25 (Wednesday)
Sonya Renee Taylor with Anastacia-Renee @ Elliott Bay Books
Book talk, free, no tickets but arrive early
The creator of The Body Is Not an Apology is on tour for her new book of the same name.  In conversation with Anastacia-Renee, Seattle's Civic Poet.
7 pm.  Info here; read preview piece here.
(Queer arts, Black excellence)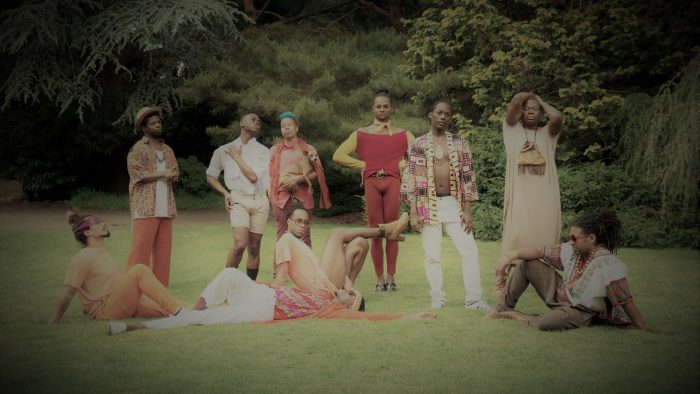 4/26-4/29 (Thursday-Sunday)
Dani Tirrell: Black Bois @ On the Boards
Modern dance, $30 tickets, sold out (arrive by 6:30 for door tickets)
Choreographer and dancer Dani Tirrell won't be on stage for this one, but has brought together some of the finest dance talent in this new work, preceded by an art installation downstairs.  
8 pm, Sunday 5 pm; art installation opens an hour before.  Info here.  
There's also an after party event: Black Bois: The After Party with Riz Rollins at The Hillman City Collaboratory 5623 Rainier Ave South on Saturday April 28th from 10pm to 1am. $8 admission/$5 for those with tickets to the On the Boards event.
(Queer arts, Black excellence)
4/27-4/29 (Friday-Sunday)
Alvin Ailey American Dance Theater @ Paramount
Modern dance, $35+ tickets
This legendary dance company's tour brings contemporary works plus Revelations, Ailey's masterpiece that fervently explores the places of deepest grief and holiest joy in the soul.
8 pm, Sunday 2 pm.  Info here.
(Queer arts, Black excellence)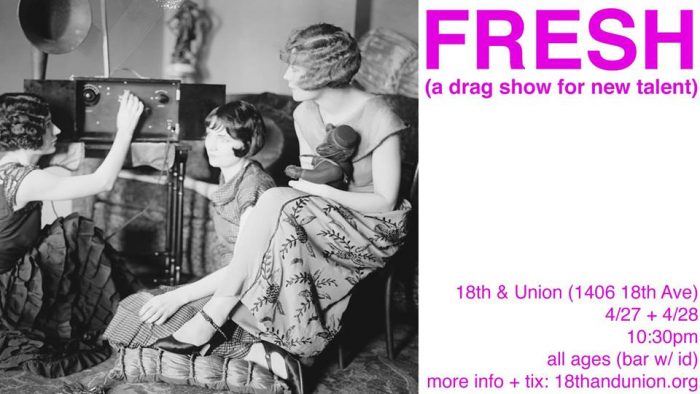 4/27-4/28 (Friday-Saturday)
Fresh: a drag show for new talent @ 18th & Union
Drag showcase, $10-$20 tickets (sliding scale)
Fresh is a refresh button for a scene that could use a new perspective or two or eight.  It's a non-competitive launch pad for emerging talent, and a celebration of the present & future of Seattle queerdom.  Note: different performers on both nights, so each show is different.   
10:30 pm.  Info here.
(Queer arts)
FURTHER OUT
4/30-5/14 (Mondays)
After Hours: Introducing … @ ArtsWest
Variety/showcase, $30+ tickets
Highlighting up-and-coming Seattle talents with music, merriment, and dazzling new talent.  Featuring Dani Hobbs (4/30), Nicholas Japaul Bernard (5/7), and Tyler Dobies (5/14).
7:30 pm.  Info here.
(Queer arts)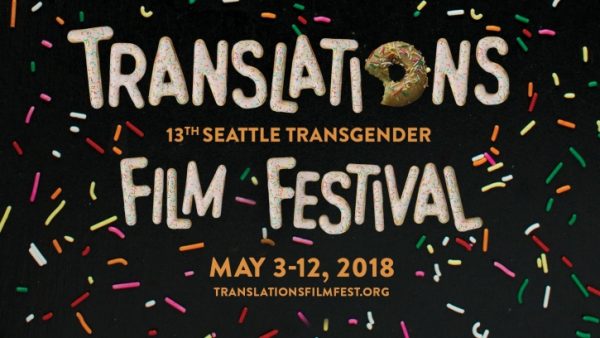 5/3-5/12 (Thursday-Saturday)
Translations Film Festival @ Erickson Theater & other Capitol Hill locations
Film festival, $13 tickets for most films (some discounted and free events)
The world's largest transgender film festival is back, in its 13th year.  Screenings focus on foreign films this year, plus shorts showcases, a deaf-friendly lineup, and special live events.  
Various times.  Info and schedule here.
(Queer films, Trans focus)
5/3-5/6 (Thursday-Sunday)
Sean Dorsey: The Missing Generation @ Velocity
Modern dance, $20 tickets
A dance-theater that is "a love letter to a forgotten generation of survivors—those who witnessed and experienced the loss of part of an entire generation of gay and transgender people to AIDS in the 1980s and 1990s."  Sean Dorsey is an acclaimed trans choreographer.
7:30 pm.  Info here.  If you'd like to check out a dance workshop, view related ones on 5/2 (here) and 5/5 (here).
(Queer arts, Trans focus)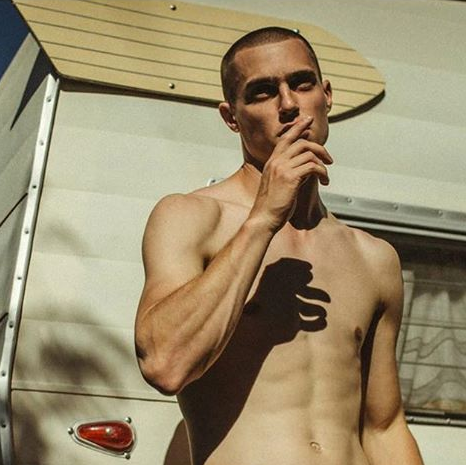 5/3 (Thursday)
Mr. Nude Cascadia @ The Conservatory  
Talent/beauty competition, $22 tickets
A new pageant to crown Mr. Nude Cascadia, with a $500 prize.  Audience response judges male contestants in categories of talent, underwear/swimwear, and strip competitions.
7 pm.  Info here.
(Queer arts, Male focus)
5/4-5/19 (Friday-Saturday)
Little Shop of Horrors @ Reboot Theatre/Slate
Musical, $25
The campy sci-fi gem follows the story of Seymour, a misfit flower shop clerk who discovers an unusual plant that gains him fame and fortune — even if it is a cannibal.  Features genderqueer & drag performers in leading roles.
7:30 pm, Sunday 2 pm.  Info and schedule here.
(Queer arts)
5/5 (Saturday)
Miss Bacon Strip @ South Park Hall
Drag competition, $22 tickets
A pageant to crown this year's new Miss Bacon Strip.  Featuring celebrity judges (including Seattle Gay Scene's own Michael Strangeways), live performances, go-go boys, and bacon.
7 pm.  Info here.
(Queer arts)
5/6 (Sunday)
Dixie's Tupperware Party @ Pantages (Tacoma)  
Drag/theatre performance, $19+ tickets
Join Dixie as she travels the country throwing good ol' fashioned Tupperware Parties filled with outrageously funny tales, heartfelt accounts, giveaways, and audience participation.
7:30 pm.  Info here.
(Queer arts, Tacoma)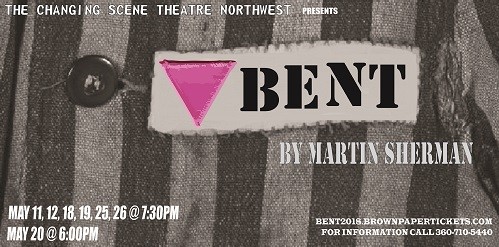 5/11-5/26 (Friday-Saturday)  
Bent @ Changing Scene/Dukesbay (Tacoma)
Play, tickets $18  
Martin Sherman's classic play on queer men during the Holocaust.  
7:30 pm, Sunday 6 pm (5/20 only).  Info and schedule here.
(Queer historical play, Tacoma)
---
DISCLAIMER: DO NOT RELY ON THE ABOVE INFO.  Though we strive for accuracy, please check with the venue itself before making plans.
Column will run every week.  Wondering about the title? Urban Dictionary explains it for you: "Gay people, even when taking directions, do not 'go straight.'  When we proceed in the direction we are facing we move gayly forward."
Have events to submit?  Email press release to othervoicescalendar@gmail.com.  Find more events (queer arts and otherwise) on the Other Voices Calendar here and the Seattle Gay Scene Calendar over here.
(Visited 1 times, 1 visits today)