A big day full of fun options to celebrate LGBTQ+ Pride in Seattle!
Note: some events may have sold out. And, be prepared for schedule/line-up changes. Covid and airline staffing have caused problems with artists making it to town!
Check out our Calendar of Events for Saturday, June 25th below and go to SGS Calendar 365 days a year to see what's going on in the Emerald City!
https://seattlegayscene.com/calendar-2/
9:00 AM
June 25 @ 9:00 am – 5:00 pmGearhouse, 434 Yale Avenue N
Seattle, WA United States + Google Map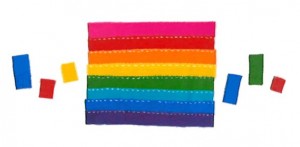 We're celebrating Pride Month at Gearhouse by creating a space for outdoorsy LGBTQ+ women. Come join us as we summit Mt. Si! We'll have a facilitated discussion at the top about identity, the outdoors, and how they intersect. Meet at Gearhouse for an optional carpool at 9:00am. Bring a sack lunch, hiking shoes, extra water […]Find out more »
June 25 @ 9:00 am – 12:00 pmSeward Park, 5902 Lake Washington Blvd S
Seattle, 98118 United States + Google Map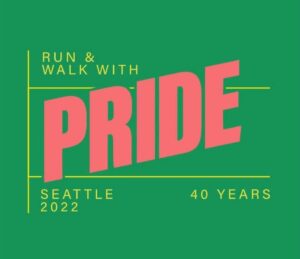 Presented by Seattle Frontrunners and Benefiting Peer Seattle & GenPride 40th Annual Run & Walk with Pride 4K and 8K Saturday, June 25 9am at Seward Park Friday, June 24 – Monday, June 27 Virtually REGISTER NOW Day of Event Schedule 6:45am Volunteer Check-In 7:30am Packet Pick-Up and Registration Opens 8:45am Registration Closes 9:00am 4K […]Find out more »
10:00 AM
June 25 @ 10:00 am – 6:30 pmMural Amphitheater- Seattle Center, 305 Harrison St
Seattle, WA 98109 United States + Google Map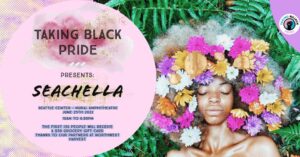 Taking Black Pride is back with "SEACHELLA"! On June 25th at Seattle Center! Join us starting at 10:00 am with music, fun, and sun! Move the F over Coachella! Get ready for some of the BEST BIPOC trans and queer artists from the US & Canada. Y'all didn't really think we'd slow down this year […]Find out more »
June 25 @ 10:00 am – 4:00 pmPort Townsend Port Townsend, WA United States + Google Map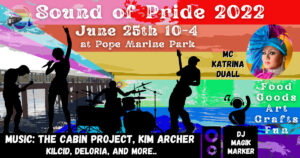 Olympic Pride presents Sound of Pride celebration at Pope Marine Park in downtown Port Townsend. We have an amazing MC Katrina Duall: https://www.facebook.com/katrina.duall with DJ Magik Marker! We have some amazing bands in the line up: The Cabin Project https://www.youtube.com/watch?v=wkrefMzCxDs Kilcid https://youtu.be/4uADewFCS9U Kim Archer: https://www.youtube.com/watch?v=GekEdcPGLUs Deloria https://deloriatheband.bandcamp.com/album/cockaigne Excited about our vendor list. We are up to 17! List coming […]Find out more »
11:00 AM
June 25 @ 11:00 am – 2:00 amThe Unicorn, 1118 E Pike St
Seattle, WA 98122 United States + Google Map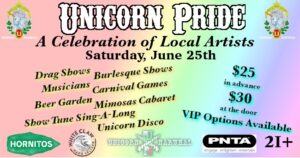 Happy Pride Seattle!!! For the first time ever the Unicorn Seattle is throwing a Pride Block Party celebrating the amazing local artists in our community, hosted by Seattle's One and Only Glamazon Goddess and Queen of The Pigs, Isabella Extynn. Saturday, June 25th at 11am the Unicorn Gates will open for the Unicorn Adult Carnival […]Find out more »
12:00 PM
June 25 @ 12:00 pm – 10:00 pmElysian Brewing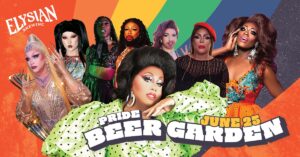 Elysian Brewing is hosting our 3rd annual Pride Beer Garden on June 25th from 12:00-10:00 pm at our Capitol Hill location! Celebrate Pride weekend with music, great beer, food, and beer garden games – all the best ingredients to celebrate Pride weekend! Later in the evening, we will have some special guests make an appearance… […]Find out more »
June 25 @ 12:00 pm – 8:00 pmCapitol Hill, E Pne
Seattle, 98122 United States + Google Map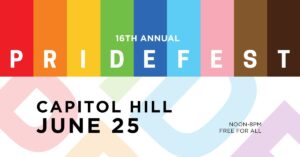 PrideFest Capitol Hill is back in-person for Pride weekend! The event includes activations from Pine Street to Roy Street in the north, with offerings for all ages. BROADWAY John to Roy Street Festival featuring beer gardens, restaurants, and two stages. CAPITOL HILL STATION PLAZA Family Pride and Queer Youth Pride CAL ANDERSON/BOBBY MORRIS Various events […]Find out more »
June 25 @ 12:00 pm – 2:00 am|Recurring Event (See all)Union Seattle, 1009 East Union Street
Seattle, WA 98122 United States + Google Map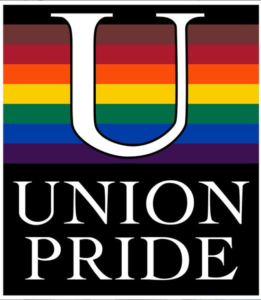 Every year join your friends and neighbors for a block party to celebrate our LGBTQ community! ​ Full bars outdoors and indoors, dj's, music videos, & all your friends in the heart of the "Gayborhood"! East Union between 10th & 11th. NO COVER EVER! Friday, Saturday & Sunday June 24, 25, & 26, 2022 Friday June […]Find out more »
June 25 @ 12:00 pm – 2:30 pmLumen Field, 800 Occidental Ave S
Seattle, WA 98134 United States + Google Map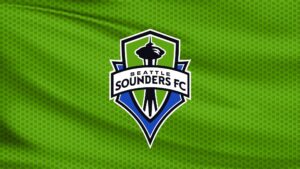 Sounders FC is dedicated to furthering our social justice framework; the club's long-term commitment to creating stronger and more equitable communities. Sounders FC are proud to collaborate with incredible partners like GSBA. Join us for the Sounders' annual PRIDE Match! $5 of your ticket purchase will be donated to the GSBA Scholarship & Education Fund. Cheer your […]Find out more »
12:30 PM
June 25 @ 12:30 pmSIFF Cinema Egyptian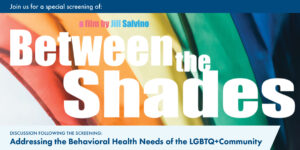 The Washington Health Alliance's Diversity, Equity, & Inclusion Initiative is working to make the health care system better for all residents of Washington state. EVENT: Free Screening and Panel Discussion (online and in person options) JUNE 25TH | 12:30 pm PDT (doors open at noon) Register to attend in person or remotely. (https://wahealthalliance.org/alliance…/dei-initiative/) You are […]Find out more »
June 25 @ 12:30 pm – 3:00 pmThe Comeback, 1950 1st Ave S
Seattle,, WA 98134 United States + Google Map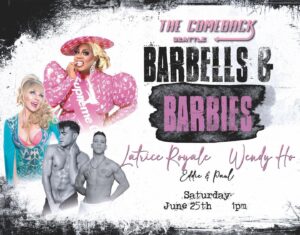 Barbells and Barbies Pride Drag Brunch at The Comeback Seattle! Pride Sunday with Latrice Royale & Wendy Ho! About this event Come to our first drag brunch at The Comeback. We have an amazing show called Barbells and Barbies starting Latrice Royale and Wendy Ho. Also Starting Ladie Chablis, Lüchi, Miss Texas 1988, Jessica Paradisco, […]Find out more »
1:00 PM
June 25 @ 1:00 pm – 5:00 pmThe Islander Yacht, 1611 Fairview Ave E
Seattle, WA 98102 United States + Google Map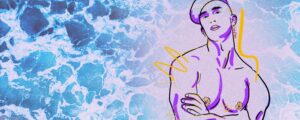 Seattle's legendary pride cruise by Nark Magazine returns, this event sells out EVERY year, don't sleep on it! Featuring two boats cruising around Seattle in tandem, join us on the Islander Yacht or the Spirit of 76 as we celebrate pride, summer, and general hot girl shit. Featuring multiple DJ's, full bar, and lots […]Find out more »
June 25 @ 1:00 pm – 3:00 amThe Cuff Complex, 1533 13th Ave
Seattle, WA 98122 United States + Google Map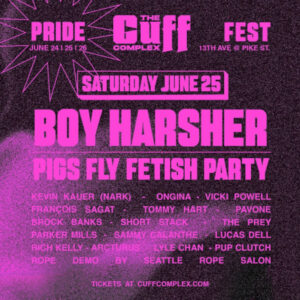 This long standing street pride festival is back after a two year hiatus! Cuff Pride Festival is a 3-day 21+ Pride festival on June 24, 25, & 26! Happening on 13th Ave between Pike and Pine. Cuff Pride Festival boasts Seattle rock n' roll legends Thunderpussy and darkwave duo Boy Harsher. Also joining the festival […]Find out more »
June 25 @ 1:00 pm – 12:00 am|Recurring Event (See all)The Wildrose, 1021 E Pike St
Seattle, WA 98122 United States + Google Map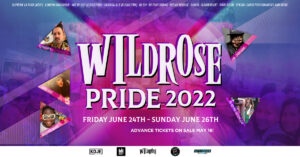 Join us for Pride 2022! Back live and in person, and we can't be happier about it! Join us for Pride 2022! Back live and in person, and we can't be happier about it! We are very excited to welcome a diverse selection of local and regional artists this year, and we are looking forward […]Find out more »
June 25 @ 1:00 pm – 3:00 pm|Recurring Event (See all)"Le Faux" at Julia's on Broadway, 300 Broadway Ave E
Seattle, 98102 United States + Google Map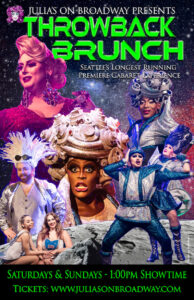 A weekly Saturday & Sunday Throwback brunch show extravaganza themed drag brunch show. We've reinvented ourselves to focus on traditional drag stylings from 2000 and before. Our over-the-top costumes, giant wigs and outrageous performances make this the only drag show you should see in Seattle! Brunch is available throughout the show. See our menu for delicious […]Find out more »
June 25 @ 1:00 pm – 3:00 pm|Recurring Event (See all)Elysian Brewing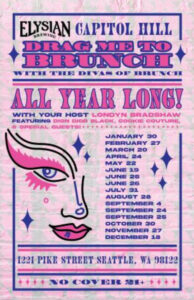 The Drag Brunch series continues! Once a month we will be back at our Capitol Hill pub with the Divas of Brunch! In addition to a drag show there will be plenty of activities and special menu items. Make sure to call and reserve a table as this fills up fast! Or, head over to […]Find out more »
June 25 @ 1:00 pm – 4:00 pmHotel Sorrento, 900 Madison St
Seattle, WA 98104 United States + Google Map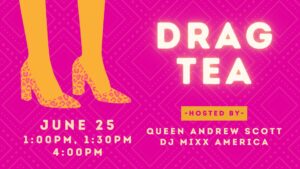 Enjoy a lively afternoon tea service at Hotel Sorrento, hosted by Queen Andrew Scott and DJ Mixx America! Sip the tea while you spill the tea with QUEEN ANDREW SCOTT and DJ MIXX AMERICA for Drag Tea on Saturday June 25th in The Garden! Three seatings will take place: 1:00pm, 1:30pm, and 2:45pm. Tickets : […]Find out more »
June 25 @ 1:00 pm – 4:00 pmCal Anderson Park, 1635 11th Ave
Seattle, WA 98122 United States + Google Map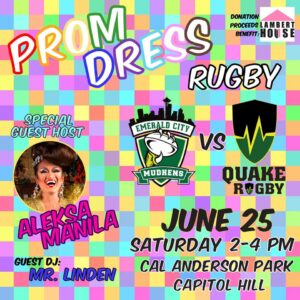 It's a Pride weekend favorite! Quake vs @mudhenrugby Saturday 6/25, 1 pm Cal Anderson Park Raise money for charity by paying ruggers to do things like trade outfits, to glitterbomb them or for a halftime prom slow dance!Find out more »
2:00 PM
June 25 @ 2:00 pm – 4:00 pm|Recurring Event (See all)Benaroya Hall, 200 University St
Seattle, 98101 United States + Google Map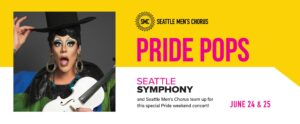 The vibrant voices of the Seattle Men's Chorus join the Seattle Symphony for this special Pride weekend concert event with conductor Lee Mills at the podium. Plus, sensational NYC-based drag performance artist Thorgy Thor (RuPaul's Drag Race, Dragnificent) leads the celebration as our fabulous host. Pride outfits encouraged!Find out more »
June 25 @ 2:00 pm – 7:00 pmWaterfront Park/Pier 62, 1951 Alaskan Way
Seattle, WA United States + Google Map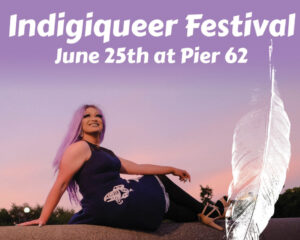 https://waterfrontparkseattle.org/…/indigiqueer-festival/ Overflow with Indigiqueer Joy! Enjoy food, music, drag and more while coming together with the Queer Indigenous community to celebrate ourselves. See event page for more detailsFind out more »
2:30 PM
June 25 @ 2:30 pm – 4:30 pmCan Can Culinary Cabaret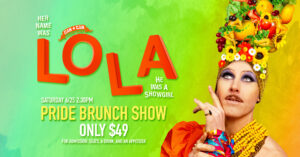 Can Can's brunch show is back in time to celebrate pride! All tickets are $49 which includes: admission, seats, a drink, and an appetizer from the Pride Brunch Select Menu! First come first serve! This Brunch Show is only showing on June 25th at 2:30PM! About Lola Lola is the summer spectacular you won't want […]Find out more »
3:00 PM
June 25 @ 3:00 pm – 5:00 pmCapitol Hill Light Rail Plaza, Broadway & East Denny Way
Seattle, WA United States + Google Map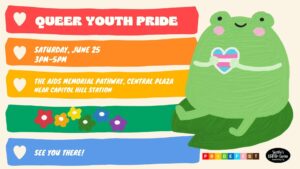 Gay City: Seattle's LGBTQ+ Center and Seattle PrideFest are partnering once again to bring you Queer Youth Pride! Expect live performances, activities, resources, and more. Lineup coming soon! Date & Time: Saturday, June 25 Location: The AIDS Memorial Pathway, Central Plaza (near Capitol Hill Station) 920 E. Barbara Bailey Way Way, Seattle, WA 98122 www.seattlepridefest.org/scheduleFind out more »
June 25 @ 3:00 pm – 6:00 pmThe Mercury, 1009 E Union St
Seattle, WA 98122 United States + Google Map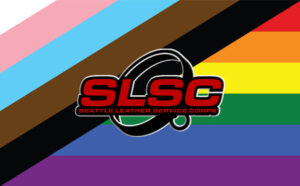 In honor of Pride month, SLSC is excited to announce a SECOND PRIDE Alley Leather and Cigar Social! This month's socials are a bit different, we are moving outdoors! We will be set up in the alley next to the Mercury entrance, drinks will be allowed outside, and don't worry, we are prepared with a […]Find out more »
4:00 PM
June 25 @ 4:00 pm – 12:00 amQueer Bar, 1518 11th Ave
Seattle, 98122 United States + Google Map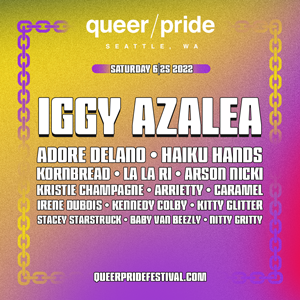 Did you miss us?! In 2022 Queer/Pride Festival is back bigger than ever! Featuring musical headliners Kim Petras, Iggy Azalea, and Princess Nokia. Also joining the lineup are legends Adore Delano, Crystal Methyd, Laganja Estranja, and Queer/Bar's very own Bosco! Queer/Pride is a 3 Day 21+ Pride Festival June 24-26 located on 11th Ave. Between […]Find out more »
5:00 PM
June 25 @ 5:00 pm – 7:00 pmSeattle Central College Plaza, Broadway and E Pine St.
Seattle, WA 98122 United States + Google Map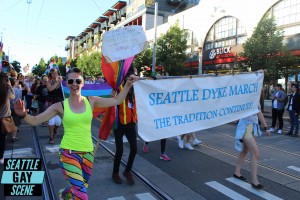 The 2022 Dyke March will be an in-person event! We are so excited to come together as a community in our usual space again. To celebrate the incredible talent and leadership in our community through speakers and performers who will inspire us at our Rally. To fill the streets of Capitol Hill with queer women, […]Find out more »
June 25 @ 5:00 pm – 7:00 pmCapitol Hill Light Rail Plaza, Broadway & East Denny Way
Seattle, WA United States + Google Map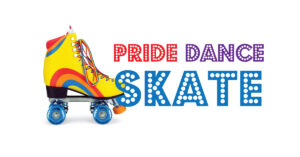 Roller skate with us for PrideFest Capitol Hill to the tunes of DJ Trent Von and DJ Harmony Soleil (both C89.5). The building give the shade, our DJs provide the tunes…ease into Pride with this great, free, local event.Find out more »
June 25 @ 5:00 pm – 10:00 pm|Recurring Event (See all)SIFF Cinema Egyptian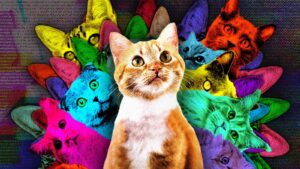 CatVideoFest returns with a curated compilation reel of the latest, best cat videos culled from countless hours of unique submissions and sourced animations, music videos, and, of course, classic internet powerhouses. A portion of ticket sales goes to support PAWS (​​Progressive Animal Welfare Society). Cat-ch more info at siff.info/catvideofest22fb.Find out more »
5:30 PM
June 25 @ 5:30 pm – 10:30 pmSecond Use Salvage Building Materials, 3223 6th Ave S
Seattle, WA 98134 United States + Google Map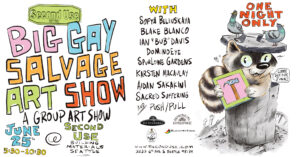 We are so excited to announce a brand new event happening this month! In celebration of Pride month, we are proud to introduce the first Big Gay Salvage Art Show, an outdoor pop-up art gallery featuring several local LGBTQ+ artists. Continuing our long standing tradition of hosting events that support our local community of artists […]Find out more »
June 25 @ 5:30 pm – 8:00 pmOlmstead Seattle, 314 Broadway E
Seattle, WA 98102 United States + Google Map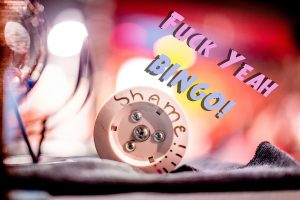 Free Raunchy Queer Bingo @Olmstead during pride weekend!! About this event: The regular FYB You know & love from Tuesdays is back for a special pride edition!! Join your host Bobby Higley for a night of joyous exultation & debauchery! We have exactly what you want: Horrible, god-awful, no-good, & eXcRuCiAtinG dad jokes! But wait– […]Find out more »
6:00 PM
June 25 @ 6:00 pm – 9:00 pmClimate Pledge Arena, 334 1st Ave N
Seattle, WA 98109 United States + Google Map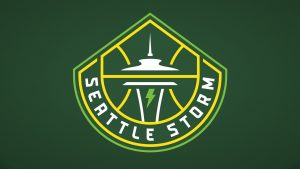 Saturday, June 25 | 6:00 p.m. | Climate Pledge Arena Pride Night presented by AT&TFind out more »
June 25 @ 6:00 pm – 10:00 pmNeighbors Nightclub, 1509 Broadway
Seattle, WA 98122 United States + Google Map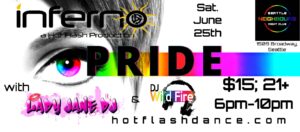 Hot Flash Inferno Pride 2022 at Neighbours Night Club A party for Women! w/DJ Wildfire and Lady Jane DJ $15 at door 21+ w/ID 6pm to 10pmFind out more »
June 25 @ 6:00 pm – 9:30 pmTimbre Room, 1809 Minor Ave.
Seattle, 98101 United States + Google Map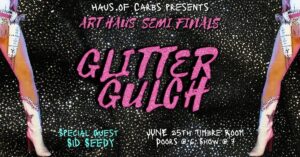 Haus of Carbs presents ART HAUS: Semi-Finals! GLITTER GULCH Doors at 6, Show at 7 Special Guest – Sid Seedy FEATURED HAUSES Haus of Bucci Haus of Ass Haus Cat The Melted Forest Shining, shimmering, splendid- it's the ArtHaus Semi-Finals y'all. After the first wave of artistic anarchy, our original 8 has been narrowed down […]Find out more »
June 25 @ 6:00 pm – 9:30 pmKremwerk, 1809 Minor Ave
Seattle, WA 98101 United States + Google Map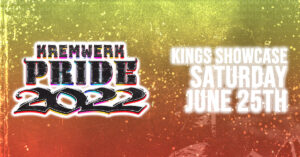 It's PRIDE and the Kremwerk Kings are bringing a showcase of dreamy kings and things in a mighty Kings Fest. Join us in the basement for a mega kings lineup featuring: HOST: Samuel L Jack You Son PERFORMERS: (a-z) Alexander the Great (Austin, TX) Ceasar Hart D.Dynasty Dean the Vampire King Dizzy Phoria Emery StoneD Jabriel […]Find out more »
6:30 PM
June 25 @ 6:30 pm – 8:30 pmThe Triple Door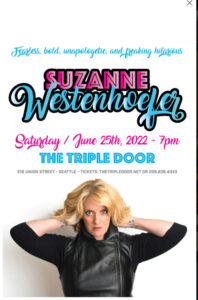 No one ever accused Suzanne of being subtle, not the shuttle driver who took her to the airport, the woman she was in line with at the grocery store yesterday and certainly not her audiences. Subtle, she is not. After 25 years of groundbreaking, stereotype-shattering and brutally honest comedy, she's not about to start pulling […]Find out more »
7:00 PM
June 25 @ 7:00 pm – 8:30 pm|Recurring Event (See all)Julia's on Broadway, 300 Broadway E
Seattle, WA 98102 United States + Google Map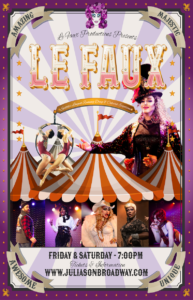 LE FAUX SHOW A celebrity impersonation/burlesque show featuring a full cast of professional impersonators, choreographed dancers and completely outrageous acts. You and your friends will have the time of your lives seeing our Las Vegas style productions. We are concert-like performances that are truly unbelievable. Le Faux is the largest cabaret-style celebrity impersonation show in […]Find out more »
June 25 @ 7:00 pm – 12:00 amRhein Haus Seattle, 912 12th Ave
Seattle, WA 98122 United States + Google Map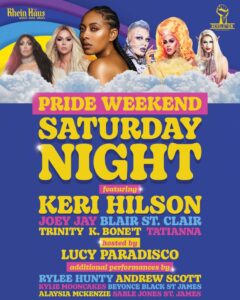 Revolution Productions and Rhein Haus Seattle presents: Pride Main Event! Join us on Saturday June 25th at 7pm for one of the biggest lineups of Pride and party the night away! With Joey Jay, Trinity K Bone't, Tatianna, and Blair St Clair from RuPaul's Drag Race. R&B star and Grammy Award winning, Keri Hilson, will be in the Haus! Hosted by […]Find out more »
June 25 @ 7:00 pm – 10:00 pmSkylark West Seattle, 3803 Delridge Way SW
Seattle, WA 98106 United States + Google Map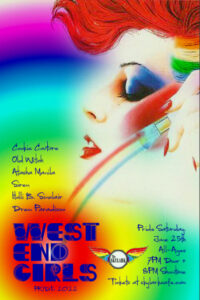 West End Girls PRIDE 2022 West Seattle's Drag Extravaganza Cookie Couture, Old WItch, Atasha Manila, Siren, Holli B. Sinclair, Drew Paradisco Saturday, June 25th 7:00 Doors 8PM Show Come early to grab a table & dinner! ‍ Monthly at The Skylark Get Tickets Here!https://www.simpletix.com/e/west-end-girls-drag-june-pride-special-202-tickets-Find out more »
7:30 PM
June 25 @ 7:30 pm – 9:30 pm|Recurring Event (See all)18th & Union: an arts space, 1406 18th Ave
Seattle, WA 98122 United States + Google Map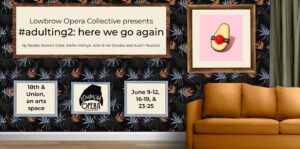 #adulting2: here we go again 18th & Union, Seattle June 9th-11th* (7:30pm), 12th (3pm) | June 16th-18th (7:30pm), 19th* (3pm) | June 23rd*-25th (7:30pm) *Livestream tickets available Gather, all ye grubby hoes and hot, depressed sluts because Lowbrow is back for more hilarity with #adulting2: here we go again! Catch up on the newest antics […]Find out more »
June 25 @ 7:30 pm – 9:30 pmCherry @ Kremwerk Complex, 1809 Minor Avenue
Seattle, WA 98101 United States + Google Map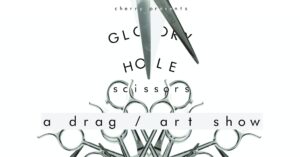 Glory Hole is a home for the strange, fun, and unexpected. This unconventional monthly show features durational & interactive performances, drag, dance, and other faggotry. This month we're at Cherry for pride, featuring performance art duo Lesbian Death Bed, and the theme is 'scissors.' Performances by: One Stasia Coup Bitch Hazel Angel Baby Kill Kill […]Find out more »
June 25 @ 7:30 pm – 10:30 pm|Recurring Event (See all)The Comeback, 1950 1st Ave S
Seattle,, WA 98134 United States + Google Map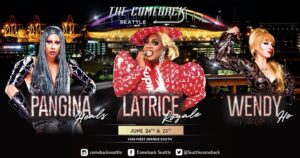 The Comeback Seattle Presents a very special Seattle Pride Weekend Show with Pangina Heals, Latrice Royale, and Wendy Ho! About this event Join us Friday June 24th and Saturday June 25th for two Lashes Pride shows! Pangina Heals, Latrice Royale, and Wendy Ho will be performing along side our all star Lashes cast of Ladie […]Find out more »
8:00 PM
June 25 @ 8:00 pm – 10:00 pm|Recurring Event (See all)Benaroya Hall, 200 University St
Seattle, 98101 United States + Google Map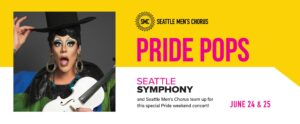 The vibrant voices of the Seattle Men's Chorus join the Seattle Symphony for this special Pride weekend concert event with conductor Lee Mills at the podium. Plus, sensational NYC-based drag performance artist Thorgy Thor (RuPaul's Drag Race, Dragnificent) leads the celebration as our fabulous host. Pride outfits encouraged!Find out more »
June 25 @ 8:00 pm – 2:00 amCafe Racer, 1510 11th Avenue
Seattle, WA 98122 United States + Google Map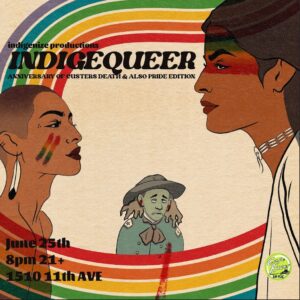 INDIGEQUEER: Anniversary of Custer's Death (and also Pride) Edition! INDIGEQUEER is back, and this time we are celebrating the queerest, Native-est of days, the anniversary of Custer's death! Get ur decolonial butts in here and shake ur ass like you just won a major battle! We have djs, gogos, pole dancers, Indigenous vendors, performances, and […]Find out more »
June 25 @ 8:00 pm – 9:30 pmW Hotel Seattle, 1112 4th Avenue
Seattle, WA 98101 United States + Google Map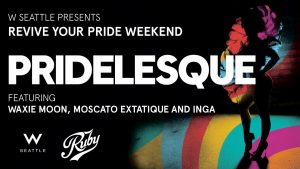 Prefunk at W Seattle as the city's top burlesque dancers steal the scene with their glitz and glam. About this event Kick off the night with feathers and fierceness as W Seattle welcomes three of Seattle's hottest burlesque dancers to the stage. We are thrilled to welcome Ruby Mimosa, Faggety Randy, and Moscato Sky to the W Stage from […]Find out more »
June 25 @ 8:00 pm – June 26 @ 4:00 amSupernova Seattle, 110 South Horton Street
Seattle, WA 98134 United States + Google Map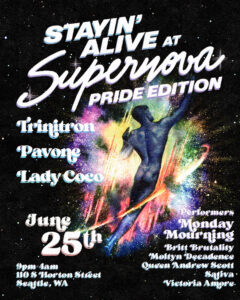 Time & Location Jun 25, 8:00 PM – Jun 26, 4:00 AM Supernova Seattle, 110 S Horton St, Seattle, WA 98134, USA About the event Summer '22 is coming in flaming hot! Pride weekend is here and our rainbow lights will be shining bright all night long for the very first PRIDE EDITION of STAYIN […]Find out more »
June 25 @ 8:00 pm – 12:00 amErato Gallery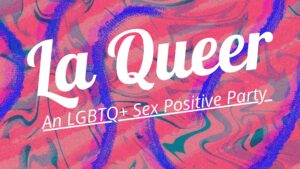 WHAT: LaQueer: An LGBTQ+ Sex-Positive Party LaQueer is back and ready to welcome the CSPC's queer community for safer kinky and sexy fun. We welcome all kinds of play that are allowed under the CSPC's rules, and welcome people all across the various spectra of queer identity. We will have rope suspension points, kink equipment […]Find out more »
June 25 @ 8:00 pm – 10:00 pm|Recurring Event (See all)Club Comedy Seattle, 340 15th Ave E #201
Seattle, WA 98122 United States + Google Map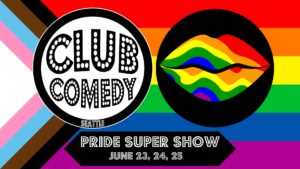 Club Comedy Seattle celebrates the Pride Season with three nights of our Pride Super Show Cabaret. The show will feature a fast funny variety format showcasing the many forms and performers that comedy can take. Stand-Up, Music, Drag, Opera and more at no extra charge. It's a great way to kick off your celebratory evenings […]Find out more »
June 25 @ 8:00 pm – 2:00 amCc Attle's, 1701 E Olive Way
Seattle, 98102 United States + Google Map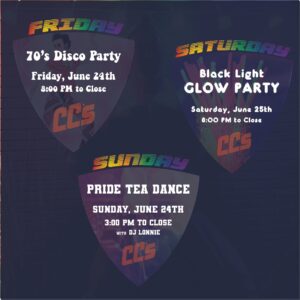 PRIDE events at CC's Seattle! Friday night Disco Party! Saturday night Black Light Glow Party! Pride Sunday Tea Dance! NEVER A COVER! For more information, visit www.ccsseattle.com CC's Seattle is located at 1701 East Olive Way, Seattle, WA 98102, open from 3:00 PM to 2:00 AM daily, and there is never a cover! 21+Find out more »
8:30 PM
June 25 @ 8:30 pm – 10:30 pm|Recurring Event (See all)Northwest Film Forum, 1515 12th Ave
Seattle, WA 98122 United States + Google Map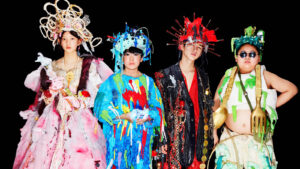 *** Part of the NWFF Seasonal Staff Picks Series *** (Makoto Nagahisa, Japan, 2020, 120 min, in Japanese with English subtitles) When four young orphans—Hikari, Ikuko, Ishi, and Takemura—first meet, their parents' bodies are being turned into dust, like fine Parmesan atop a plate of spaghetti Bolognese, and yet none of them can shed a […]Find out more »
9:00 PM
June 25 @ 9:00 pm – June 26 @ 6:00 amFirst & Bell, 2218 First Avenue
Seattle, WA 98121 United States + Google Map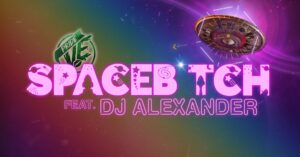 As Nicki Minaj taught us years ago, "Starships were meant to fly." So zip up that latex space-suit and get ready to be abducted, you know, with PRIDE. That's right, we're going to Space, B*tch. Seattle get ready, Saturday, June 25th we blast off from First and Bell. DJ Alexander from LA will be aboard […]Find out more »
June 25 @ 9:00 pm – 2:00 amNeumos, 925 E Pike St
Seattle, WA 98122 United States + Google Map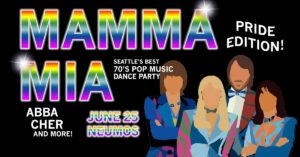 Neumos Presents MAMMA MIA – PRIDE EDITION! feat. Disco Vinnie 21+Find out more »
June 25 @ 9:00 pm – 10:00 pm|Recurring Event (See all)Laser Dome at Pacific Science Center, 200 2nd Ave N
Seattle, 98109 United States + Google Map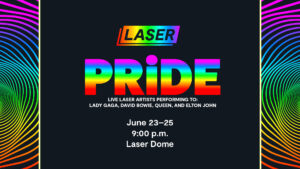 The Pacific Science Center's Laser Dome proudly presents LASER Pride at 9:00 pm on June 23, June 24, and June 25 in celebration of #PrideMonth! Immerse yourself in the brilliant visuals and music of Lady Gaga, David Bowie, Queen & Elton John. Laser shows run 50-60 minutes. Audience will be admitted to the theater 15 minutes prior […]Find out more »
June 25 @ 9:00 pm – 2:00 amThe Seattle Eagle, 314 E Pike St.
Seattle, 98122 United States + Google Map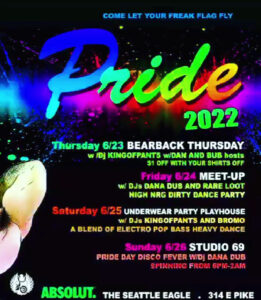 Underwear Party Playhouse Pride @ The Seattle Eagle w/DJ King of Pants and DJ Bromo 21+Find out more »
June 25 @ 9:00 pm – 2:00 am|Recurring Event (See all)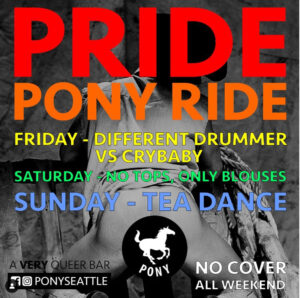 PRIDE PONY RIDE. Pride 2022 line up. Presenting a stellar collection of parties, hosts, performers, DJs and pole twirlers. And in true Pony style, the best with no cover. ALL WEEKEND LONG. June 24-26. Happy Pride you wonderful people! Friday the 24th: Cry Baby vs Different Drummer Saturday the 25th: No Tops, Only Blouses Sunday […]Find out more »
June 25 @ 9:00 pm – 12:30 amAdmiral Pub, 2306 California Ave SW
Seattle, WA 98116 United States + Google Map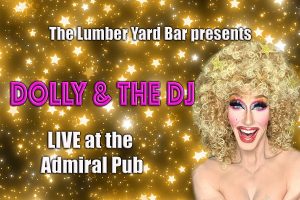 Dolly & The DJ is throwing a Pride party and you are invited! Stay on the west side and party with us. Lots of fun in store for your West Seattle Pride party. We got Pride Anthems a plenty, great performances and videos and tasty beverages. Bring your crew, don your rainbow and pride gear […]Find out more »
June 25 @ 9:00 pm – 10:30 pmJai Thai on Broadway (Seattle), 235 Broadway E
Seattle, WA 98102-5723 United States + Google Map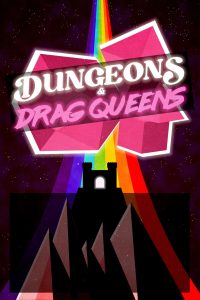 Celebrate Pride month by watching Drag Queens play the tabletop sensation Dungeons and Dragons LIVE! Doors 8:00pm, show @ 9:00 Get tickets on Eventbrite: https://www.eventbrite.com/e/344371794307 And check us out on TikTok: https://www.tiktok.com/@dndqseattle DISCLAIMER: We are in no way affiliated with Wizards of the Coast and we do not own Dungeons and Dragons What is Dungeons […]Find out more »
9:30 PM
June 25 @ 9:30 pm – 2:00 am|Recurring Event (See all)Hula Hula, 1501 E. Olive Way
Seattle, WA 98122 United States + Google Map
Hula Hula will be welcoming back our Favorite Drag Queen, CATTY WOMPUS! She will be hosting Karaoke for TWO NIGHTS ONLY!Find out more »
10:00 PM
June 25 @ 10:00 pm – June 26 @ 4:00 amMonkey Loft, 2915 1st Ave S
Seattle, 98134 United States + Google Map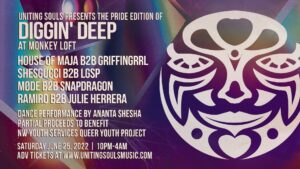 Uniting Souls presents the Pride edition of DIGGIN DEEP @ MONKEY LOFT Saturday 25 June, 2022 10pm-4am HOUSE OF MAJA B2B GRIFFINGRRL SHESGUCCI B2B LGSP MØDE B2B SNAPDRAGON RAMIRO B2B JULIE HERRERA Dance Performance by ANANTA SHESHA Partial proceeds of this event will be donated to Northwest Youth Services Queer Youth Project, which helps at-risk/homeless […]Find out more »
June 25 @ 10:00 pm – 2:00 amOrient Express Restaurant and Lounge, 2963 4th Ave S
Seattle, WA 98134-1914 United States + Google Map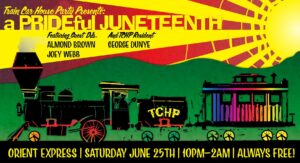 Beginning in June we are trying out a new model of Train Car House Party; each of our residents will be taking point on a month from here on out. This will give us an opportunity for focused visions and varied "voices" from the years of experience that we make up. With June it was […]Find out more »
June 25 @ 10:00 pm – 2:00 amCherry @ Kremwerk Complex, 1809 Minor Avenue
Seattle, WA 98101 United States + Google Map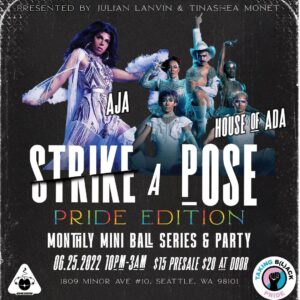 Are you ready to turn it? Are you ready to feel it? Let everyone know that tonight you're here to slay. As we pay homage to the QTPOC ballroom community, be ready to serve it with no fear factor darling, experience special performances from AJA and House of Ada! If you want authentic ballroom- we […]Find out more »
June 25 @ 10:00 pm – June 26 @ 4:00 amNeighbours Nightclub & Lounge, 1509 Broadway
Seattle, WA 98122 United States + Google Map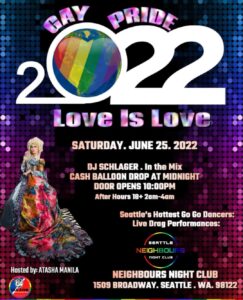 Drag/Go Gos DJ Schlager Money Drop at Midnight hostess: Atasha Manila 21+ until 2am then 18+ from 2am to 4am CoverFind out more »
June 25 @ 10:00 pm – 2:00 amThe Crocodile, 2505 1st Avenue
Seattle, WA 98121 United States + Google Map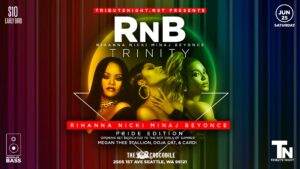 WESLAY.NET and Tribute Night Present RnB: The Holy Trinity! This is, first and foremost, a safe space for ALL!! RnB The Holy Trinity Seattle! Saturday, Jun 25th, Tribute Night returns to Seattle's Crocodile joining forces with SLAY for a Special Pride Edition of Tribute Night. What better way to celebrate pride than with A celebration of […]Find out more »
2:00 AM
June 26 @ 2:00 am – 11:00 amKremwerk / Timbre Room Complex, 1809 Minor Avenue
Seattle, WA 98101 United States + Google Map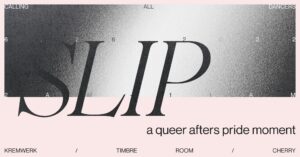 CALLING A L L DANCERS CALLING A L L DANCERS CALLING A L L DANCERS Cucci and The Kremwerk-Timbre Room-Cherry Complex welcome to you S L I P, a QUEER AFTERS PRIDE MOMENT, starting in late night, blasting through sunrise into the day. We are offering 3 rooms showing casing the h-o-t-t-e-s-t sonic selectors accompanied […]Find out more »
(Visited 9 times, 1 visits today)