If' you're already in the mood to see LGBTQ films after the glut of queer films just screened at the 44th annual Seattle International Film Festival which ended last Sunday, then Capitol Hill's Northwest Film Forum has several screenings coming up to satisfy that cinematic itch. 
The first one is QUEERAMA which actually screened at SIFF 2018. It returns today (Wednesday, June 13th) for a five day run. It's a fascinating history of LGBTQ representation in UK media told through archival footage from films and newsreels. For LGBTQ history nerds and cinema geeks, it's an ideal intersectionality of two interests.
For fashionistas, the film to look out for opens on Friday, June 22nd during Pride Weekend in Seattle. It's the documentary about André Leon Talley, the Vogue writer/fashion journalist. "The Gospel According to André" charts his life and career as a large, queer black man navigating an industry where being not only large but black is one of the toughest glass ceilings to shatter. 
Finally, "Hear to Be Heard: The Story of The Slits" isn't queer specific but the story of the all female British punk band did influence not only female rockers but queer ones as well. It screens Friday, June 22 through the 24th. 
Check them all out down below.
Queerama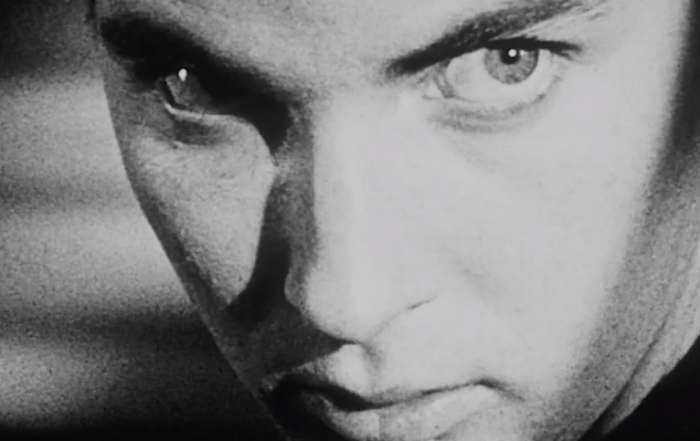 $12 General Admission
$9 Student/Senior
$7 Member
Daisy Asquith
UK
2017
1h 10m
About
Using only archival footage from the British Film Institute dating back to 1919, filmmaker Daisy Asquith recounts LGBTQ history and its evolution as seen in the UK media throughout the 20th century in this celebratory film. In this stunning compilation, Asquith gives a new breath to forgotten works through creative editing and placement. For instance, she creates mirror effects where scenes depicting rejection, contempt, and humiliations, are countered by scenes of intimacy, love, and desire. Interestingly, Queerama sets out to show the viewer how far LGBTQ rights and depictions in the media have come but also how fragile these successes are. Accompanied by a lush soundtrack that features Hercules and Love Affair, Goldfrapp, and John Grant, Queerama sets a unique tone that is both introspective and emotional, a true cinematic feast.
"Daisy Asquith's labour of love Queerama is both a heartening celebration of progress and a cautionary reminder of all the broken lives and lonely hearts trampled along the way." – Allan Hunter, Screen Daily
The Gospel According to André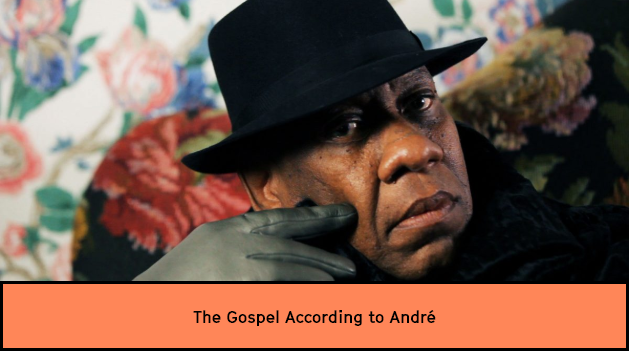 $12 General Admission
$9 Student/Senior
$7 Member
Kate Novack
US
2017
1h 34m
About
André Leon Talley has been a fixture in the world of fashion for so long that it's difficult to imagine a time when he wasn't defining the boundaries of great style. Kate Novack's intimate portrait takes viewers on an emotional journey from Talley's roots growing up in the segregated Jim Crow South to become one of the most influential tastemakers and fashion curators of our times.
"I don't live for fashion, I live for beauty and style," says Talley. Exploring the connections that were meaningful to Talley growing up, especially the relationship to his beloved grandmother, Novack shows how influential style was to him, from an early age. From there, his singular drive brought him into the most elite fashion circles, where he flourished. Looking back on his life, while framing the film around the 2016 election, Talley poignantly reflects on his life and career as a man that has been changed by fashion; and fashion, in turn, has been changed by him.
Here to Be Heard: The Story of The Slits

$12 General Admission
$9 Student/Senior
$7 Member
William E. Badgley
UK
2017
1h 26m
** Director William E. Badgley in attendance on opening night, Jun. 22! **
About
The Slits were the first all-female punk group from the UK, and were as fierce as their name, bringing an abrasive energy and originality to the scene in the late 1970s. With interviews with the original and later line-ups, archival footage, and music from the band, Here to Be Heard showcases ones of the most authentic punk rock bands that still influences musicians today.
The Slits formed out of necessity of the times: the punk scene was just beginning in Britain and the female musicians gravitated towards each other. Without much practice, their first show was opening for The Clash and from there, they took off, making a name for themselves wherever they played. The band grew together and apart, changing the line-up over the years but never lost the spirit and love of music. Told from the perspectives of the members of the band and with incredible archival footage of the time (with Chrissie Hynde, Joe Strummer, Johnny Rotten, and more), this film is an essential artifact for music fans and historians. You'll wonder how it hadn't been made sooner.
(Visited 2 times, 1 visits today)