In the midst of jetsetting through the international film circuit, Mikko Makela joined Seattle International Film Festival audiences for the screenings of his first feature film, A Moment in the Reeds.
The story follows Leevi, a young man who has just returned to his native Finland from his literature studies in Paris. Leevi has agreed to help his stoic father Jouko renovate their family summer cabin so that Jouko might sell it and rescue his failing business. The two use the excuse of household repair to avoid speaking about Leevi's deceased mother, but their familial dance of avoidance and tension is soon disrupted when Jouko's hired laborer arrives. Tareq, a Syrian refugee and former architect, shows up for what was disappointingly the best job he could find in his new country, only to be swept up in a sudden-yet-undeniable romance with Leevi.
The film is fraught with tender oppositions. Sweeping sunset expanses over a loon-laden lake juxtapose intimate, primal love scenes in a confined cabin. The voiceless staccato sounds of men working together to repair a weathered home lay fertile ground for the cautious, yearning, sometimes hurtful words they exchange in English, Finnish, and Arabic. Themes of containment and possession counterbalance desires for freedom and reinvention.
I had the great pleasure of interviewing Mikko after watching his impressive film and hearing his insights at the subsequent Q&A. This is our conversation.
Ryan: You've mentioned that this was your first film. What was your foray into filmmaking?
Mikko: I always wanted to be a filmmaker—a writer and director. I studied literature in university but I got my start as an editor. I worked myself up through the ranks as an assistant editor, and I still love it. I got started with directing music videos, but I always wanted to do narratives.
I haven't gone to film school… yet. But I've always been working up to that goal of making feature films. This became my first project because, for a long time, I'd wanted to fill that void of queer film in Finland. And with the migrant crisis as well, this particular story seemed urgent to do. In the lead up to this project, I had been inspired by this improvisational method of working—"mumblecore"—because I'd seen several films with this method and I wanted to use it for myself. So I committed to myself, "I'm going to do this project in the summer of 2016." I just wanted to do this for the sake of making a film, and I was lucky enough to find collaborators to work on it.
R: Did you have videographers on hand for this film? Any editors?
M: It was a very small crew. I had two other producers helping me as well, and I edited it myself. And I had someone help me once I got to the final editing stages. I found a wonderful cinematographer who was recommended by the professor of cinematography at the university. I think we had like ten people on set including the actors.
R: Who were amazing, by the way. How did you get connected with the actors?
M: When I began production, I didn't have any link to the Finnish film industry because I'd lived in the UK for almost ten years by then. So basically I got connected with an open casting call via Facebook. I was surprised by how many people were willing to be in this kind of project—I think that says something about the lack of these roles. They [Janne Puustinen of Tom of Finland, and Boodi Kabbani] were both leads who were tipped by a Finnish producer—Jarno Pimperi—who knew them through the Helsinki Gay Theater, and they ended up getting the roles. Jarno was very excited to help. And the father character [Mika Melender, The Happiest Day in the Life of Olli Mäki], he was just through Facebook.
R: What was your intent behind creating these three central characters?
M: I was seeking to make mainstream Finland acknowledge the diversity that exists in the country, and open up Finnish society in a way by presenting these characters who have been relegated to the margins, bringing them to the center stage in this film.
R: Did any of the characters represent a particular point or experience in your life?
M: Like Leevi, I left Finland to study. I felt Finland was very close-minded. Where I came from was a very small town. I found it was quite conservative. It didn't offer the same kind of opportunities I was after, like a career in the arts, or people who appreciate cultural endeavors. So certainly the perspective of the main character represents my journey wanting to escape Finland as well, but also a gradual reassessment of coming home after gaining a new kind of perspective and the time to reevaluate Finland. That viewpoint onto Finland is very much influenced by my own experience.
R: Have you had that reassessment experience yourself?
M: Oh yeah. Living abroad, you maybe grow to value things you didn't like before or notice things you took for granted, critique new things. I guess in the film, I was really trying to examine Finland from the point of view of two different outsiders, who are at some kind of distance from the country: one of them who was born elsewhere and has recently come to the country, and another who was born there but had chosen to leave.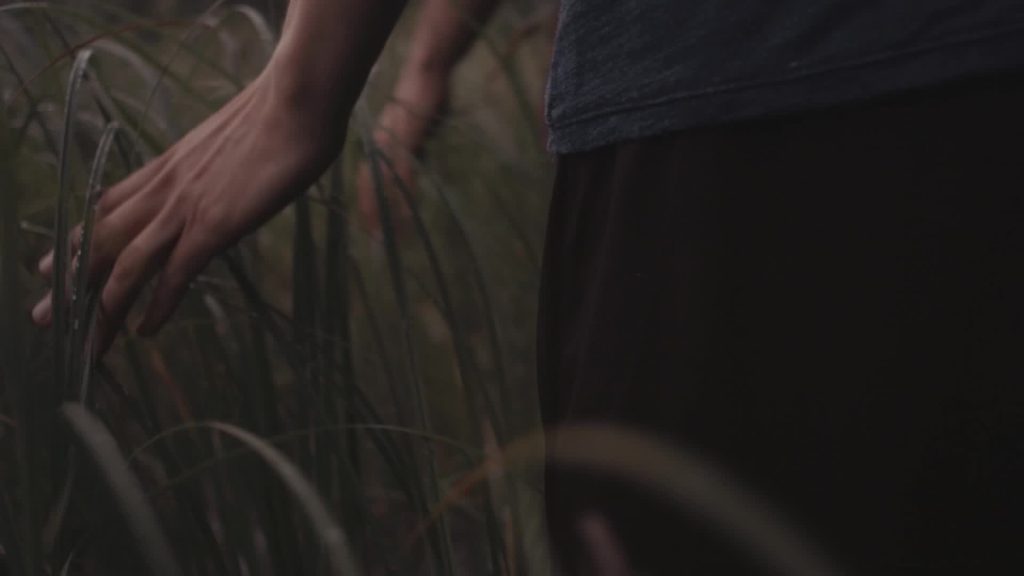 R: During the Q&A after the screening, Beth Barrett (Artistic Director at SIFF) brought up a brilliant point about the three men representing different archetypes. Did you have that in mind when writing the story?
M: Yes, I wanted all of them to view the country—and Finnishness—differently. One of them [Jouko, played by Melender] being very traditional and valuing the Fatherland, being very patriotic in narrow terms. And the whole idea of military conscription and how a certain definition of nationality is tied up with masculinity. And then a younger generation of Finn [Leevi, played by Puustinen] who disagrees with the traditional values of his father, wanting to find freedom and influences and open up to the world, seeking something beyond that. And there's someone [Tareq, played by Kabbani] who has come to Finland not really by choice. Tareq's relationship with Finland is different because he's there for much less privileged reasons, fleeing conflicts and persecutions in his own land, finding a new kind of freedom as a gay man in Finland but being confronted with racism. I didn't purposefully try to load a bunch of stuff into it, but that intersection… I wanted to demonstrate the need between marginalized minority groups in the face of the establishment, of prejudice. The importance of white queer people and communities of color finding a common ground in being marginalized and fighting intolerance. When I first wrote it, it's funny, I wondered if I was being too pessimistic with it. And in the two years since [2016], I don't think that at all now.
R: After following these three men, it was so striking to be presented with a female character about halfway through the film. What was your intent with introducing this woman in the village?
M: It's such an intimate chamber piece of a film as in you've just been with these three characters for most of it, it felt right to open it up a bit. I wanted her to be a sort of archetype as well. Leevi is, in that moment, leaving that bubble and going to the village, but whilst he has been reevaluating his environment through new eyes, through the romance, he's then very soon again confronted by the type of small town people that he may be trying to escape from the start. I wanted to, through that, comment on the idea of those communities feeling left behind with globalization. That again seems even more topical since filming. So she represents someone who perhaps in her youth dreamed of escaping, leaving somewhere, but she's kind of set off with that life, and there's a certain bitterness when she hears of him so freely leaving Finland and living in Paris. She has chosen this traditional path never leaving this village. It's the clash of the globally minded youth who travel freely into the world, and tradition.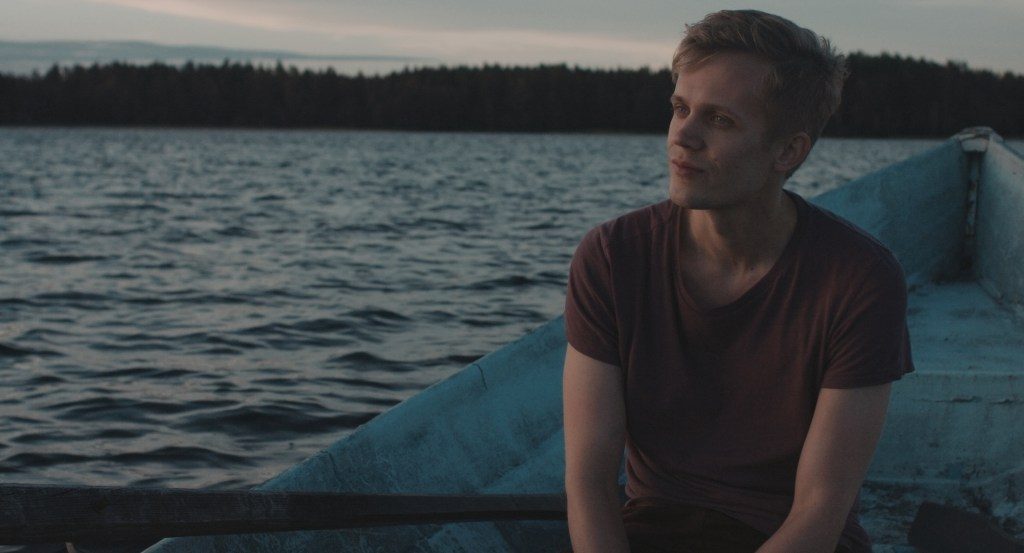 R: You'd mentioned in the Q&A that the cabin in which you filmed was actually your own family's summer home. What was it like to film there? How long did filming take?
M: It was a twelve-day shoot. The reason we filmed there was because it was a low budget film. In essence I wrote it around that location. I always wanted to make a film there and I'd imagined a romance story there. And for practical considerations, since it's my first film. It also had a unity of time and place. It was great to film there, but it was also a challenge. When he [Leevi] says there's no running water there, he's telling the truth! It was a very intimate experience. We also had another base that some of the crew stayed in but there were five of us staying in that summer house. I like to think it helped the actors get into the feel of the place, having to live there, having to bathe in the lake.
R: Did you have time to rehearse?
M: A little bit. I wanted to work with the actors before to discover the characters a bit and try things out, because it was my first time working with that method. We wanted to get a feel for it. We had a couple workshops in which they generated some of the improvised material which I incorporated into the scriptment [Mikko's term for his hybrid creation of a script and a film treatment]. But I didn't want to over-rehearse because I wanted it to have that freshness, that immediacy.
R: There were some tight angles, especially during the love scenes. How did you navigate space in the cabin itself?
M: It was pretty much dictated by the cinematographer. It was all natural light. There were some lamps but there were no film lights. So navigating the space with the camera was very much around the lighting. But it was a tight space to work in.
R: Everyone will get something different from this film, of course. But is there anything you hope the audience leaves with?
M: I think it's just about letting go of your prejudices and seeking to engage with otherness. Confronting otherness with indifference, then seeking to engage with that, rejecting it. As hackneyed as that might sound. But it's kind of a plea for tolerance.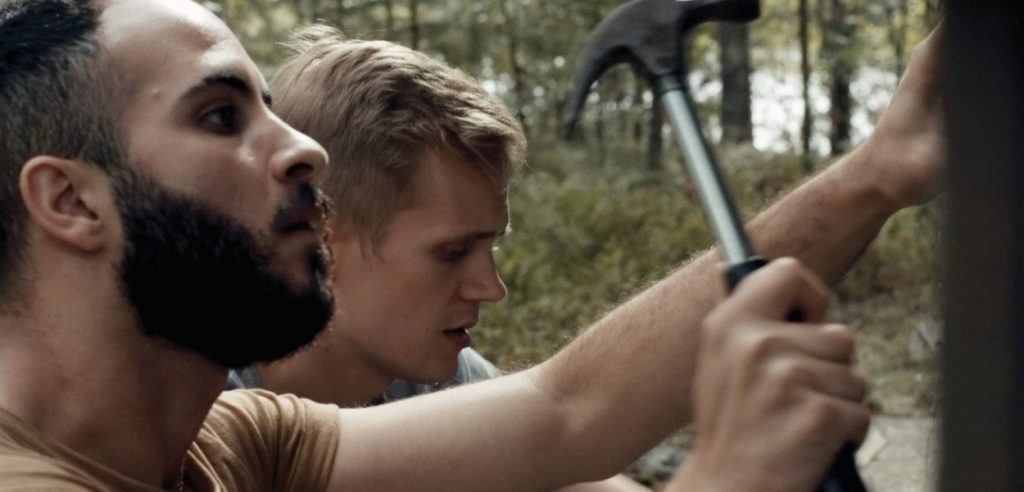 R: Tareq's character seemed to inject that energy into the dynamic. He shook things up.
M: I think it sets into motion a new evolutionary relationship between the father and son. It just opens up a channel for their unspoken emotions. I do recognize that it's particularly Finnish—universal of course but particularly Finnish—this inability for men to talk about their feelings between generations, and how difficult their communication can be.
R: Is there a plan to extend this story in any way?
M: It's funny that people should ask that. I didn't intend on any kind of sequel. I always worked it into being a self-contained story, but so many people have asked that question of what happens next. Which feels nice because it must mean people were invested in the characters. So no, there are no immediate plans to extend the story, but it could always be interesting to return years later. Like with Before Sunrise [1995], Before Sunset [2004], and Before Midnight [2013]. I like the idea.
R: What's your next project?
M: It's not yet decided but I'm working on a few things. I was sent a screenplay that I'm really interested in doing, based on a play by a London-based playwright. It examines the phenomenon of chemsex in London, so the playwright has adapted that play to be a screenplay. I'd love to make that. But then I'm also hoping to write my own screenplay. I'll be looking at a number of immigrant characters based on my own experience, living in a shared house in east London and the various struggles these people face. I've lived in a number of shared houses of only immigrants living in the UK. I'm also developing this serialized dramedy TV show with my writing/producing partner about a long-term gay couple navigating early adulthood in London.
Beautifully rendered and passionately acted, A Moment in the Reeds is an incredible triumph for new filmmaker Mikko Makela. Follow the film's debut journey on Facebook.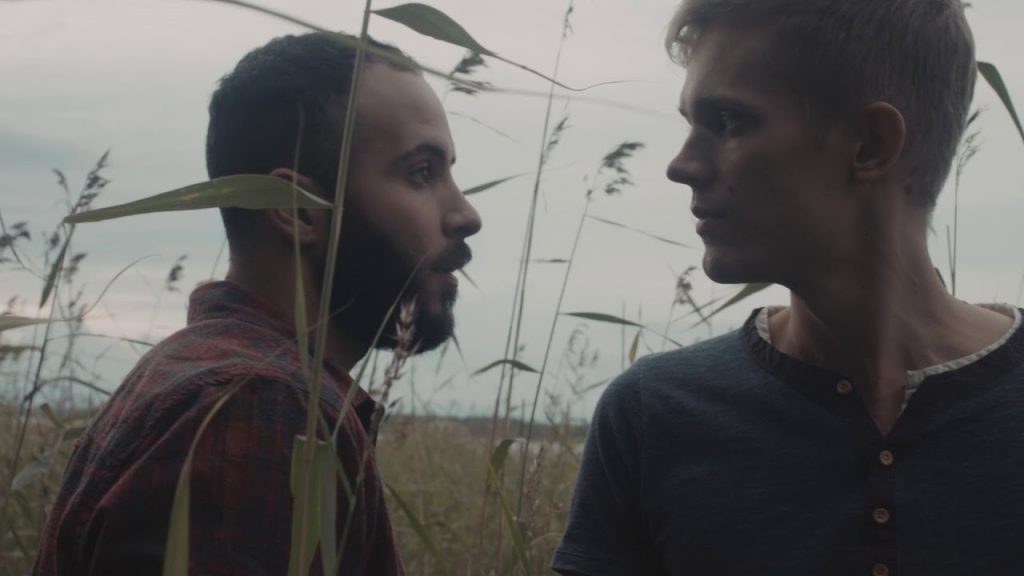 (Visited 12 times, 1 visits today)