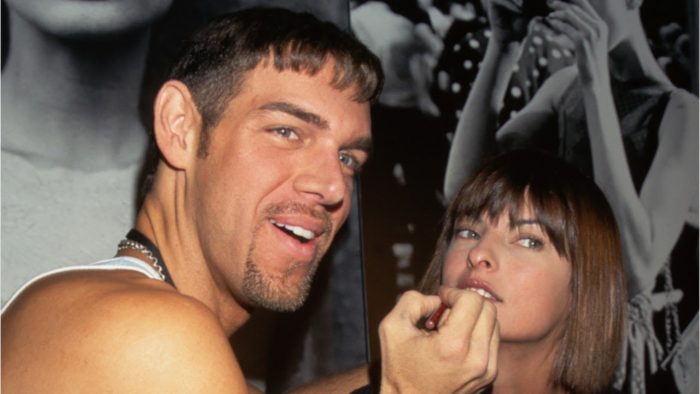 Northwest Film Forum has been ON FIRE lately with terrific documentaries about LGBTQ people…we had fashion journalist André Leon Talley featured a couple weeks ago in "The Gospel According to André" and opening on Wednesday, July 11th, we have another major influence in the world of fashion and beauty, the documentary "Larger Than Life: The Kevyn Aucoin Story" about the iconic gay make-up artist Kevyn Aucoin who did the make-up for EVERY major model and actor in the late 80s throughout the 90s and until his early death at age 40, in 2002 (from kidney and liver failure due to acetaminophen toxicity due to pain treatment for issues related to a pituitary tumor that caused his elongated facial features). 
Aucoin's frequent appearances on television and the publication of several best selling books on make-up, made him a mentor to thousands of aspiring make up artists.
Here's more info on the film, which has a short run through Sunday:
Larger Than Life: The Kevyn Aucoin Story
$12 General Admission
$9 Student/Senior
$7 Member
Tiffany Bartok
US
2017
1h 43m
About
From the age of 11, Kevyn Aucoin was sure that he wanted to be a makeup artist, so sure that he left his small town of Lafayette, Louisiana for New York to pursue it. Young, eager, and very talented, Kevyn created a name for himself through his technique and warm personality. But his drive, coupled with his personal struggle with depression, presented many challenges.
Using archival footage of intimate interviews with family, friends, lovers, and many of the celebrated models and actors that he worked with (Cynthia Crawford, Isabella Rossellini, Kate Moss, Cher), filmmaker Tiffany Bartok presents a man that shook up the make-up industry and left an indelible mark on both the art and the people whom he loved.
"Make-up artist Kevyn Aucoin wasn't just a man who knew how to apply blush… Aucoin was a painter and sculptor. A maestro of the face," who beautified "every diva from the late 1980 into the early aughts you can name."– Cleveland
(Visited 1 times, 1 visits today)