August 24, 2018

•
by
Michael Strangeways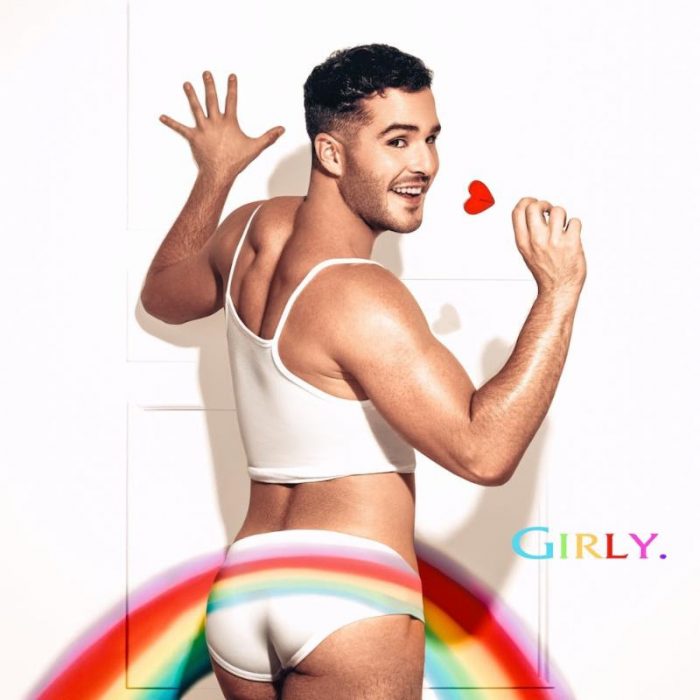 If you follow gay social media circles, especially of the West Coast and WeHo centered variety, then you could very well be aware of social media "influencer" (aka, thirsty gay man who posts a LOT on IG) JOHN DUFF. You might be following him because he's funny and talks a lot on all sorts of current issues/trends,  or because he has lots of famous friends like Bianca Del Rio, or because he's easy on the eyes and prone to running around in not a lot of clothes…
But, he's also a singer/songwriter trying to make a name for himself BEING a singer/songwriter (instead of just constantly posting about projects) so he's finally got off his "duff" (ha, ha!) and released a song/video for his single called "Girly" which is out now.
Below, you can read some breathless p.r. about how "Girly" is an anthem to celebrate femme identity…which is great. But, also odd coming from a cute yet quite masculine, gym toned gay male "hottie" who isn't particularly femme. I mean, he's obviously gay as a picnic basket full of fruit pies and rainbow jockstraps, (aren't we all?!!?!) but he's not exactly presenting as Amanda LePore in his public life…
Anywho, check it out:
John Duff Releases Femme-Powering Anthem 

and Music Video for "Girly"

 

Video Pays Homage to Pop Icons Including Mariah Carey, Madonna, Britney Spears, Beyoncé and Christina Aguilera 

 

Features RuPaul's Drag Race Superstars 

Bianca Del Rio, Willam and Mariah Balenciaga
 
Singer, songwriter, and director John Duff has released his first pop creation with the song and music video, "Girly." The song celebrates femininity and fluidity in a fabulous and direct way, riding on a giant 808 bass line and a carefree R&B vibe reminiscent of the late 90s. "It's about freedom. It's about expression. It's about equality. Above all, it's f*cking fierce," Duff said. Watch the "Girly" music video HERE.

Duff confidently embraces his femininity on the mid-tempo-dance track's adjoining video – paying meticulous homage to pop queens including Madonna ("Hung Up"), Mariah Carey ("Heartbeaker"), Britney Spears ("Stronger"), Beyoncé ("Crazy in Love") and Christina Aguilera ("Come on Over"). As the kids say, "it's iconic." The music video also features drag superstars Bianca Del Rio, Willam and Mariah Balenciaga.

Duff's song rejects toxic masculinity, promoting honest and genuine self expression. "You could have your pump on – two plates. Or get your pumps on – first date. No one cares just pump the bass, full speed ahead don't pump the breaks."

Duff adds, "'Girly' is a very literal song. I wrote it upon hearing critique that my ideas weren't going to work because of their feminine nature, I was told that I would do better in the industry by playing up my masculinity. I found these words to be insulting to my creative mind and to femininity in general. Being girly, or being a girl for that matter, is nothing to be ashamed of. The video was created from those same frustrations. While paying homage to some of my greatest female influences, I wanted to highlight the sexualization of female performers and how absurd it looks to simply replace the ingenue with a hairy man."

Watch the "Girly" music video HERE

Stream "Girly on Spotify HERE

Buy "Girly" on iTunes HERE

John Duff is a singer, songwriter, director, actor, dancer, choreographer, personality and social media influencer. Upon receiving a BFA in musical theatre, John moved to New York City to begin a successful career in commercial, film, and theatre acting. He has worked regionally, internationally and Off-Broadway originating roles in two successful musicals. After making his professional directorial debut with National Lampoon, John moved to Los Angeles with his sights set on international gay pop stardom. He is the sole writer and creative director of all of his endeavors. With love, humor and a little sex appeal, his only intention is to bring joy to all and make music the world will love.

Follow John Duff on social media:

#GetGirly
(Visited 6 times, 1 visits today)
As the Editorial Director/Co-Owner, Michael Strangeways writes, edits and does about a million other jobs for Seattle Gay Scene, Puget Sound's most visited LGBTQ news, arts and entertainment website now celebrating its 14th year as a media outlet. A semi-proud Midwesterner by birth, he's lived in Seattle since 2000. He's also a film producer who would like you to check out the Jinkx Monsoon documentary, "Drag Becomes Him" now available on Amazon.com. In his spare time, he gets slightly obsessive about his love for old movies, challenging theater, "otters", vodka, chocolate, "I,Claudius", Lizzie Borden, real books made out of paper, disaster films, show tunes, Weimar era Germany, flea markets, pop surrealistic art, the sex lives of Hollywood actors both living and dead, kitties, chicken fried steak, haute couture and David Bowie. But, not necessarily in that order.
Related Posts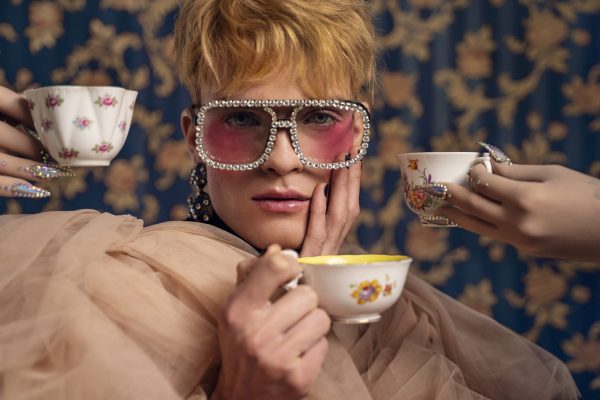 *Seattle Musicland • Arts & Entertainment • Celebrityville • Concerts • Crush Objects • Gay 101 • Music • Music - Pop • Music You Should Know • Music-Queercore • Pop Stars • Queer Music
Hate on me, hate on me, hate on me, hate
...