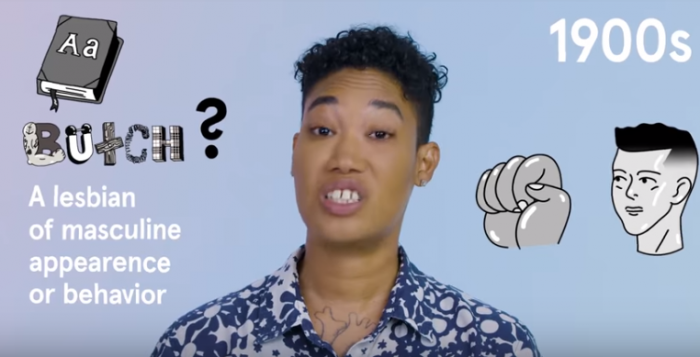 InQueery, a video series from the website them takes a look at the history of the word "butch"…or, at least the history of the word as it pertains to lesbian culture.
How much do you really know about the history of the word "Butch"? Find out on this episode of InQueery. InQueery is the series that takes a deeper look at the meaning, context, and history of LGBTQ+ vocabulary and culture. Powered by Google. What Does 'Butch' Mean? | InQueery | them.
Butch is also a term used by gay men, to signify more masculine men.
It's also a colorful nickname…fun fact: my father was "Butch"!
The more you know…
Tags: "Butch", Butch Women, InQueery, Lesbian History, Them.