It opens tonight, Thursday, April 11th during the Capitol Hill Art Walk…it's CRUSH/REPEAT, the big huge art show/event that's taking over Gay City: Seattle's LGBTQ Center at 517 East Pike Street for the next month.
It's the 4th edition of the event, copied from a similar one in Philadelphia, where artists choose daily art projects to work on EVERY DAY in the month of March then their results are shown at the show in April.  Participants can choose from any medium and come from a varying degree of backgrounds and skill sets. 
It's a terrific community arts project and while they open tonight (Thursday April 11th) you can check out the exhibit all month. Plus, there are special events through out the month as well.
More info:
Come see what we've brought to life this spring! Crush/Repeat 2019 will feature the work of nearly 100 artists, and you won't want to miss it.

In preparation for this annual community event, participants of all ages and experience levels chose a small project to repeat every day during the month of March. Mediums include photography, painting, sewing, sculpture, music, writing, video, and more. Topics range from lighthearted to deeply personal, from envisioning new futures to reconciling the past.

Borrowing inspiration from a national project called Fun-a-day, established artists and first time creators alike are emerging from winter together using art as an act of resistance, resilience and growth.

Opening party: Thursday, April 11th 5-9 PM with short performance of writers, musicians and dancers at 7pm. (Capitol Hill Art Walk)

Gallery viewing hours: April 12th-May 4th
Thursdays 5-7, Fridays 1-7, Saturdays 1-5

Special Events:

4/13- Self portrait Salon:

Drop in between 2-4pm and we'll have all the supplies you need to capture the essence of yours truly, with Madelena Romansic and other Crush/Repeat artists on hand for guidance as needed.

4/20- Embroidery Open House:

Drop in between 2-4pm and we'll have all the supplies you need to get started with your own embroidery project, with Bernadette Wright and other Crush/Repeat artists on hand to help.

4/25- (6PM) Movie night:

Come see video and photography projects on a big screen, including Mocha Jean Herrup's lectures on Taylor Swift: queer conspiracy theories, white supremacy, neoliberal feminism, and sick beats; way more fun than driving a new Maserati down a dead end street.

4/27- (2-4PM) Writing as Ritual and Magic Making:

Crush/Repeat artists Shelby Handler and Anis Gisele are poets, witches, and believers of your work. Come magic with them through free-writes and gentle, generative workshopping! Let us know you're coming by emailing crushrepeat@gmail.com.

Closing party: Thursday, May 9th 5-9pm
(Capitol Hill Art Walk)

*All events and spaces are fully ADA accessible and have a strict fragrance free policy.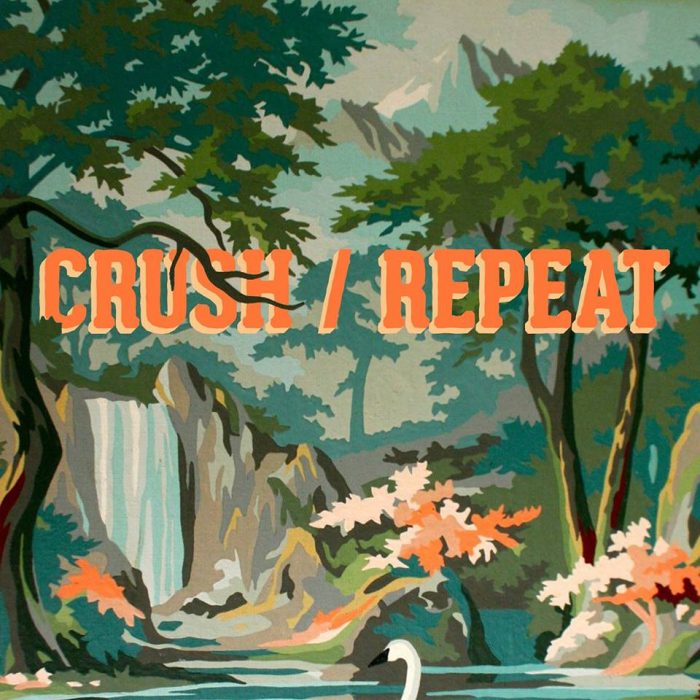 (Visited 1 times, 1 visits today)