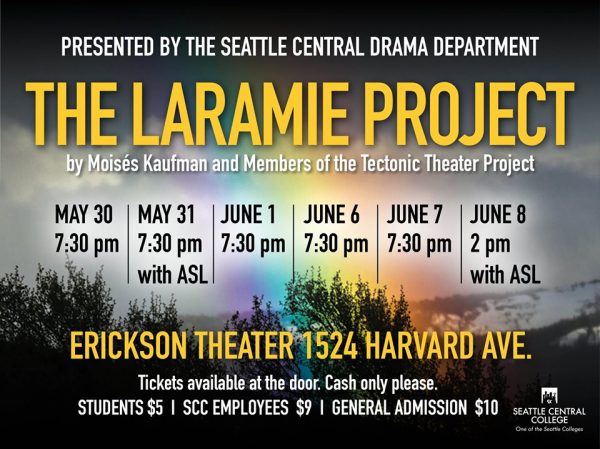 Probably one of the most powerful LGBTQ works of drama, THE LARAMIE PROJECT, is a play that has resonated with all audiences since its creation in 2000 by Moisés Kaufman and members of the Tectonic Theater Project. Using actual factual material from news reports, court and police records and interviews conducted with people involved with the 1998 murder of gay University of Wyoming student Matthew Shepard, the play features an ensemble of actors recreating that horrific crime by playing 60 real life characters.
More:
In October 1998 in the middle of the prairie outside Laramie, Wyoming, Matthew Shepard, a 21 year old student at the University of Wyoming, was tied to a fence post, severely beaten, robbed, , tortured and left, alone, to die. His body — battered, bloody, barely clinging to life — was discovered eighteen hours later. He was rushed to the hospital and put on life support. He died five days later. The reason for this brutal crime? Matthew Shepard was gay. 10 years later the Matthew Shepard legislation was signed into law by President Obama making it the first meaningful Hate Crimes legislation signed into law in the United States. Come and see this story re-enacted and remember why we must never forget this young man who gave his life in the name of love.
For the next two weekends, the Drama Department at Seattle Central College will present the play at the Erickson Theater, 1524 Harvard, (behind the Egyptian Cinema) for six performances beginning Thursday, May 30th. All shows at 7:30 pm except for a 2pm show next Saturday, June 8th. ASL interpreters will be present for the Friday, May 31st and Saturday June 8th performances.
Tickets are CASH ONLY at the door. $5 for Students and $10 for General Public.
If you've never seen a production of The Laramie Project, we heartily recommend experiencing it at least once.
(Visited 1 times, 1 visits today)