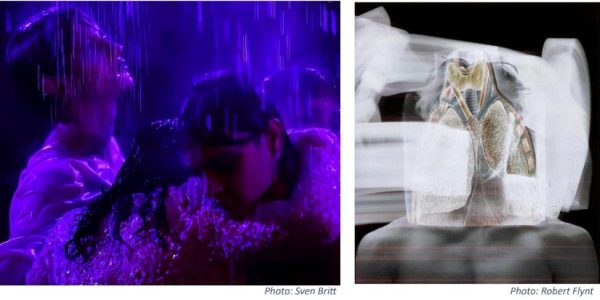 Not really a "sweating in an outdoor beer garden listening to gay disco pop or screeching drag queens" kind of LGBTQ+ person but still want to enjoy Pride weekend in Seattle? Well, there are a few options including an arty dance theater show coming to Seattle this weekend straight from its premiere at the Brooklyn Academy of Music earlier this month…it's MAUSOLEUM from the acclaimed ChrisMastersDance company and it's popping into the eXit SPACE/NOD Theater, 1621 12th Avenue, just off of 12th & Pine on Capitol Hill. It's happening this Friday and Saturday, June 23-24 and it sounds FASCINATING. I'm also posting the full press release because it's Pride Week and I have too much to do…but, if you like this sort of theater, it sounds like something you really should check out.
The skinny:
After nearly a decade-long hiatus from live performance, ChrisMastersDance (CMD) presents Mausoleum at eXit SPACE | NOD Theater in Seattle, June 23–24, following its World Premiere at Brooklyn Academy of Music's Fishman Space earlier this month. A dance work that considers and interrupts what has come, Mausoleum investigates our overconsumption of media, addiction to drama, inertia that concretizes unsustainable forms of life and work, and the inextricable link between love and loss.
Mausoleum is directed and conceived by Chris Masters, and choreographed and performed by cove barton, Sabrina Canas, Abigail Linnemeyer, and Marcus Sarjeant. Overstimulating and non stop, the work is set to original music composed by Ex-Fiancée and features costumes designed by Oana Botez (2007 Princess Grace Award-winner), with lighting design by Maruti Evans (2013 Drama Desk Award-winner).
Mausoleum continues CMD's commitment to creating work using generative processes that  construct multiple points of entry for diverse audiences to find their own avenue to engage with  the work, through its cerebral underpinning, hyper-physical movement, or live simulcast  projections that redirect gaze, allowing the audience to witness private backstage moments. 
An interview in Brooklyn Rail with Chris Masters and lead dramaturg Eva Yaa Asantewaa can be found here: Chris Masters and Eva Yaa Asantewaa with Karen Hildebrand.
Performances of Mausoleum are Friday, June 23 and Saturday, June 24 at 8:00PM, with a matinee on Saturday, June 24 at 3:00PM. To purchase tickets to Mausoleum for $30, visit https://www.eventbrite.com/e/mausoleum-tickets-638874570037 . If financial hardship precludes your attendance, please reach out directly via the website below.
To find out more about CMD's commitment to reshaping labor equity in dance, please visit www.chrismastersdance.org/mausoleum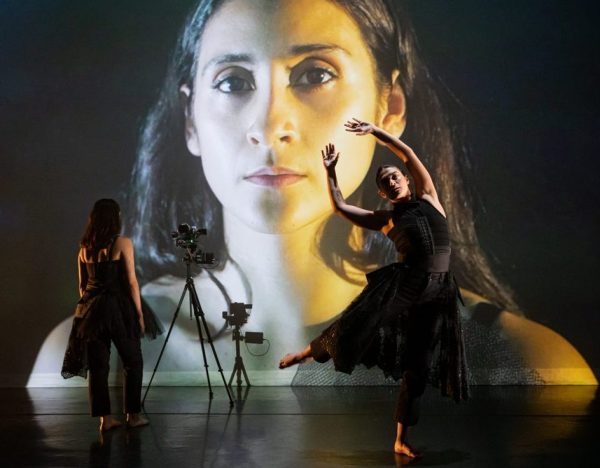 About ChrisMastersDance
ChrisMastersDance is a Brooklyn-based contemporary dance company built by a team of interdisciplinary collaborators and directed by Chris Masters. Founded in 2012, the organization's philosophy is that the work should function as a container, seamlessly blending movement invention, theoretical investigation, and character-driven theatricality. Highlights include performances at Danspace Project, a sold-out run at La MaMa Moves!, years of professional-level classes at Mark Morris Dance Center (among other professional schools), the construction of an evening-length immersive dance theatre work in Beijing, China, and a soon to-be-released dance film—A Feast That Never Comes—which has received over 700 awards and selections in the most competitive year in film festival history.
(Visited 34 times, 1 visits today)