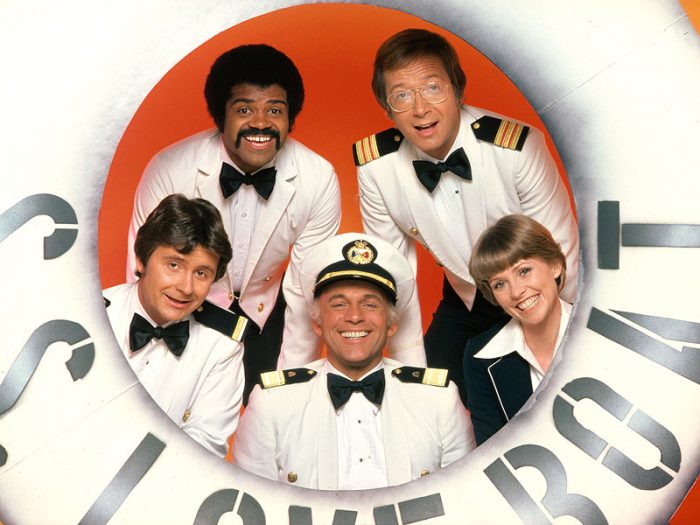 It's back. The twice a year Big Gay Drag Bingo party put on by Lifelong. It's a big fundraiser for them and WILDLY popular so it's best to snag those tickets asap before they're gone.
This time it's LOVE BOAT GAY BINGO which should mean Julie McCoy is on board but sadly, she is not even though that actress used to live in Seattle….Aleksa Manila will be your "Cruise Director" for this journey…er, bingo game.
It's happening Saturday, August 3rd starting at 5pm and back at its usual haunt at Fremont Studios over in, not surprisingly…Fremont. 
Since it's the dreaded (for many of us) Seafair Weekend, it could be a nice respite from the horrors of the Blue Angels and other assorted hetero activities happening that weekend.
We're going to take an Ambien and just sleep through it.
OR , go play big gay bingo!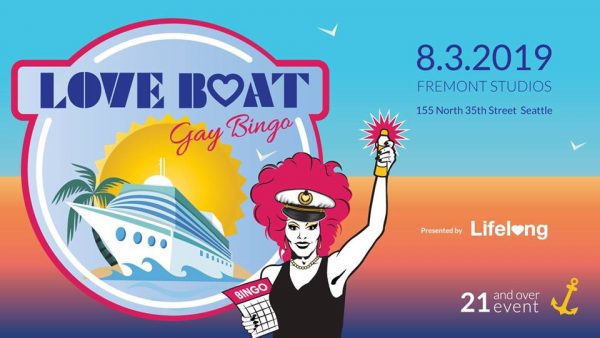 Saturday August 3rd 2019 • 5:00 pm
Fremont Studios, 155 North 35th Street, Seattle, WA
All aboard!!! We're bringing the Love Fest to our Love Boat Gay Bingo.

Grab your first mates and join us this Seafair weekend to enjoy a night filled with sexy sailors and stimulating festivities!

No need to bring your life jacket – our Love Boat will stay docked at Fremont Studios.

Fight for the title of Love Boat Captain in the Gay Bingo Costume Contest, then make your way to the Gay Bingo Bar to indulge in The Isaac cocktail, and don't forget to play a round of 'Tops and Bottoms' before you dominate your fellow passengers in bingo!

Hosted by Aleksa Manila and DJed by Disco Vinnie, this Love Boat Gay Bingo will have you calling 'Aye, Aye' to Oh-69!

Buy your tickets now! They go fast! Go HERE!

This 21 and over shindig is unbridled fun, complete with ridiculous musical numbers, hilarious drag queen antics, chances to win wonderful prizes, and much more!
(Visited 12 times, 1 visits today)