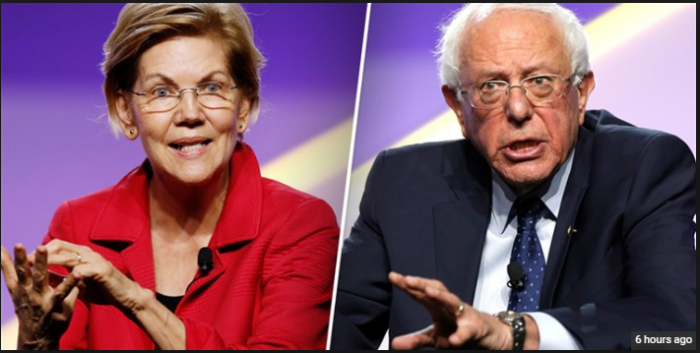 Just like June's Democratic presidential candidate debates, tonight (July 30) and tomorrow's debates will be eagerly watched by millions of Americans to see which of the 20 candidates do well…and who needs to drop out. The debates are also happening in the state that the Democrats lost to Donald Trump in the 2016 presidential election, Michigan and demonstrates that the Dems do not want to repeat that error for 2020. Major swings states like Michigan, Pennsylvania, and Wisconsin will be major battlegrounds in the next year.
Tonight's line-up will feature both Bernie Sanders and Elizabeth Warren, two of the front runners with the strongest appeal for social democratic voters leaning farther left plus Mayor Pete Buttigieg, the out gay mayor of South Bend, Indiana who has also emerged, surprisingly, as a major candidate and fundraiser.
For the remaining candidates, it's their opportunity to shine and gain badly needed traction in the race, especially for Beto O'Rourke, who at one time seemed to be a major player but has had a disappointing summer when it comes to gaining new supporters and badly needed campaign funds. It's also Senator Amy Klobuchar's last chance to move up; the Minnesotan senator hasn't moved from her middle position in the polls. Both need to perform strongly to have any chance to continue into the fall.
For the remaining five candidates for tonight's debate it's an even bigger hurdle…to move up from bottom of the rankings to a place where they can legitimately continue their campaigns. It's "do or die" for Tim Ryan, John Hickenlooper, John Delaney, Steve Bullock and the new age spiritualist/author Marianne Williamson.
The other 10 qualifying candidates face off on Wednesday, July 31 and include front runners Joe Biden and Kamala Harris; and some strong performers from the first debate, Julian Castro and Cory Booker. Washington State governor Jay Inslee will also debate on Wednesday along with Michael Bennet, Kirsten Gillibrand, Andrew Yang, Tulsi Gabbard, and Bill de Blasio.
At least two area gay bars in Seattle will be showing both nights of the debates, which will start at 5pm Pacific Daylight Time and last for 2 hours. The Lumber Yard Bar in White Center, in the southwest part of the city, and Capitol Hill's Queer Bar have both announced Debate Viewing Parties. 
(Visited 7 times, 1 visits today)