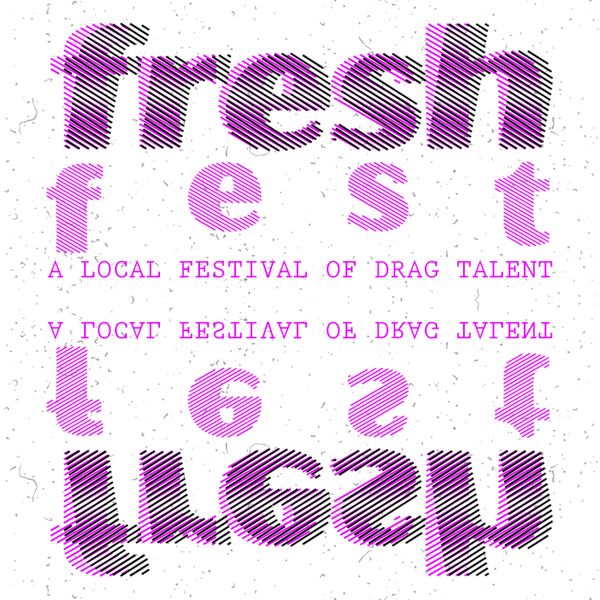 We get asked a lot about opportunities for audiences/talent to partake/participate in drag performances for EVERYONE. Since so much of drag involves bars which means it's forbidden, mostly, for the under 21 crowd we're very happy to promote opps for all ages drag events…and, not just for audiences but talent too.
Some of those opportunities happen up at the 18th & Union performance space at the very tip top of Capitol Hill a couple blocks from the huge antennas that cap the Hill (and, actually at….18th and Union Street!!!!!) There are all ages shows throughout the year there but for the second year in a row, local drag superstar Arson Nicki is curating and producing her own FRESHfest which features 25 performers and six shows spread out over a 4 day period this upcoming weekend, Thursday, Friday, Saturday, Sunday, August 1 through the 4th!
A full line up and what shows they'll perform at down below…
And, note, although this is an all ages venue, this is DRAG which tends to be subversive and feature material meant for more mature audiences and is recommended for ages 18 and up.
(a nice way of saying, leave the little kids at home…)
FRESHfest 
curated and hosted by Arson Nicki
25 drag performers, 6 shows, 4 days, 1 festival of local drag talent. FRESHFest is here to celebrate the 2 year anniversary of Seattle's favorite all-ages showcase of new(ish) drag talent, and we're bigger than ever! Come to any and all of our FRESHFest showcases to get a taste of the past, present, and future of Seattle's drag scene.

All ages are admitted, content is intended for ages 18+. Multi-show packages are available.

Thurs 7:30

Lazarus Rise
Rylee Raw
Arrietty Fatale
B*tch Hazel

Fri 7:30

Cranberry
Jenna St Croix
Noona
Issa Man

Sat 5:30

Bertha Baby
Thistle Thornbox
One
Lola Meraz

Sat 7:30

Dutchess Beck
Dean the Vampire King
Rocket Powerpuff
D'Monica Leone

Sun 5:30

Miss Texas 1988
Killer Bunny
Lavish Leone
Duella Couture

Sun 7:30

Stasia Coup
Rita LaRue
Troia Prince
Pleiades
GAY UPDATE: Everyone who buys an advance ticket to FRESHFest will automatically be entered in a nightly raffle to win a grab bag of Seattle drag merch (similar to what is pictured below), tickets to local shows, and more. Make sure to get your presales, as that's the only way to enter! Link to do so is in the comments.

Thanks to Jenna St. Croix for donating many of these items!
(Visited 5 times, 1 visits today)