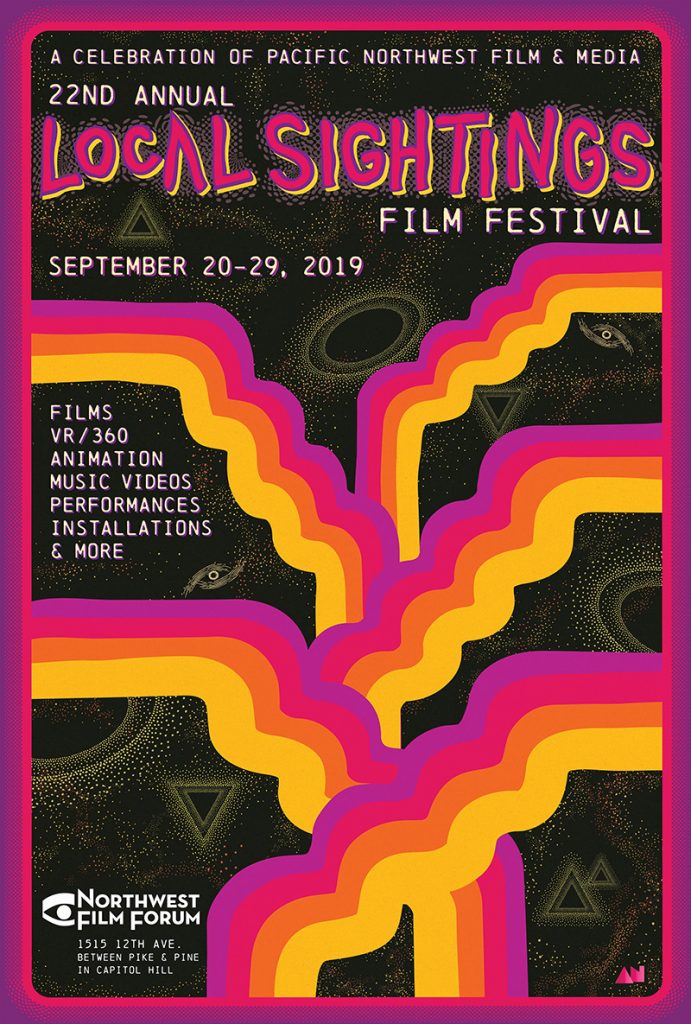 The 22nd annual LOCAL SIGHTINGS Film Festival kicks off this Friday, September 20th for 10 days of screening experimental local films and providing an array of workshops for local filmmakers. Produced by Northwest Film Forum with many community partners, the festival aims to showcase " the growing complexity of creative communities in the Pacific Northwest, by uplifting new talent, providing educational opportunities for youth and adults, supporting the regional film industry, and promoting diverse media as a critical tool for public engagement. "
That's a mouthful!
The opening night program is a combo of a local film premiere with dance performances, a party AND karaoke…that's a lotta bang for your arts & entertainment dollah!
OPENING NIGHT: Friday, September 20, 2019 – 7:30pm
HOW IT FEELS FILM PREMIERE, DANCE & KARAOKE How it Feels follows the development and performance of Amy O'Neal's acclaimed evening-length show, Opposing Forces, which debuted at On the Boards five years ago. Exploring fears of the feminine through the masculine dance form of Breaking, How it Feels will debut alongside two music video premieres: Alana Belle's The New Romantic: A Mood Film (dir. Quintin Allen Bell) and Street Loop (dir. Hanan Hassan). Local dancer and choreographer Dani Tirrell will host a post-screening Q&A with the production team and six dancers featured in How it Feels. Donation-based dance and karaoke afterparty to follow are co-presented with TeenTix and NFFTY, featuring a DJ set by WD4D.
And, many of the screenings, workshops and events will have LGBTQ themes including a Sunday, the 22nd workshop called "Working with Transgender and Gender Non-Conforming Talent" and the "Hard Laughs (Shorts Program)" on Monday the 23rd that includes a short film called "Heavy Love" from local filmmaker Stephen Anunson.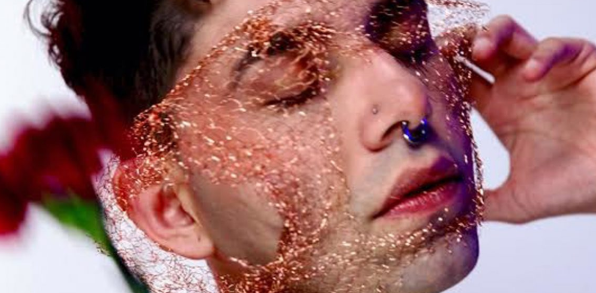 On Friday the 27th, check out "After Dark: You Don't Nomi" Jeffrey McHale's documentary about the vastly derided/much beloved (depending on who you ask) 1995 Paul Verhoeven film SHOWGIRLS about the cutthroat world of Vegas ….showgirls. Which features one of our favorite lines in cinema: "You're a whore, darlin'!"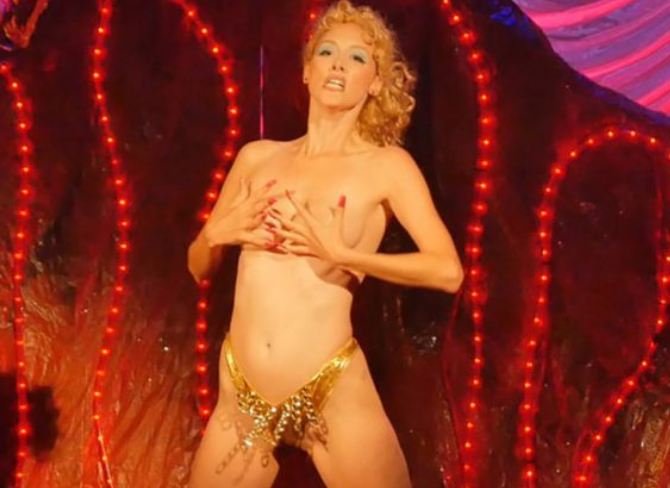 Also on Friday, there's the femme specific drama "Clementine w/ Weekend Tide" about :
Karen, 29, an unhinged and heartbroken woman unable to let go of her failing relationship with an older and more successful woman. In a desperate plea for attention, she steals away to her estranged lover's lake house in a remote and beautiful forest in the Pacific Northwest. Here she meets Lana, a provocative young girl hell-bent on moving to California and cultivating an identity that lives up to her expectations of the world outside of her small town.

As Karen grapples with her past and expectations for the future, her relationship with Lana oscillates between that of friends, mother/daughter, sisters, lovers, beholder and beheld. Equal parts psychological drama and sexual coming-of-age story, Clementine is a tense rumination on who to love and how to let go.
On Saturday the 28th there's another womxn centric event with "After Dark: C.L.I.T. (Femme Fux Edition)" which explores sexuality in film:
Let's talk porn, better yet, let's watch it! Sexuality is in our media, in our art and on our minds!

Partnering for the first time these two arts organizations—Scumtrust, nonbinary trans porn crew and Earth Pearl Collective, a black womxn healing collective—are sharing their exploration of the sensual, divine, kinky, and explicit. We will be showing films produced and curated by Scumtrust, discussing taboos with sex therapist Dr. Katrina M. Sanford as well as having wild and sexy live acts.

The evening will include short films, performance, and facilitated discussion on the multi-faceted eroticism of the feminine experience. This space will center womxn and femmes of all identities.
There's also the return screening of "After Dark: The Long Haul" Amy Enser's documentary where:
Magic Mike meets The Full Monty in this experimental documentary featuring six "average joes" as they reinvent the limited male revue staples such as Chippendales and Thunder from Down Under. The result is the Buckaroos—a theatrical cowboy western variety show. Beneath the cowboy hats and bedazzled thongs, the documentary explores themes of masculinity and sexuality through the vulnerabilities of each Buckaroo.
This is just a small sample of what's available at Local Sightings…there's a huge variety of screenings and events to check out. Go HERE to explore the full line-up!
FESTIVAL HIGHLIGHTS INCLUDE:SPECIAL CO-PRESENTATIONS
LIVE PERFORMANCES & INTERACTIVE EXPERIENCES
(Visited 1 times, 1 visits today)