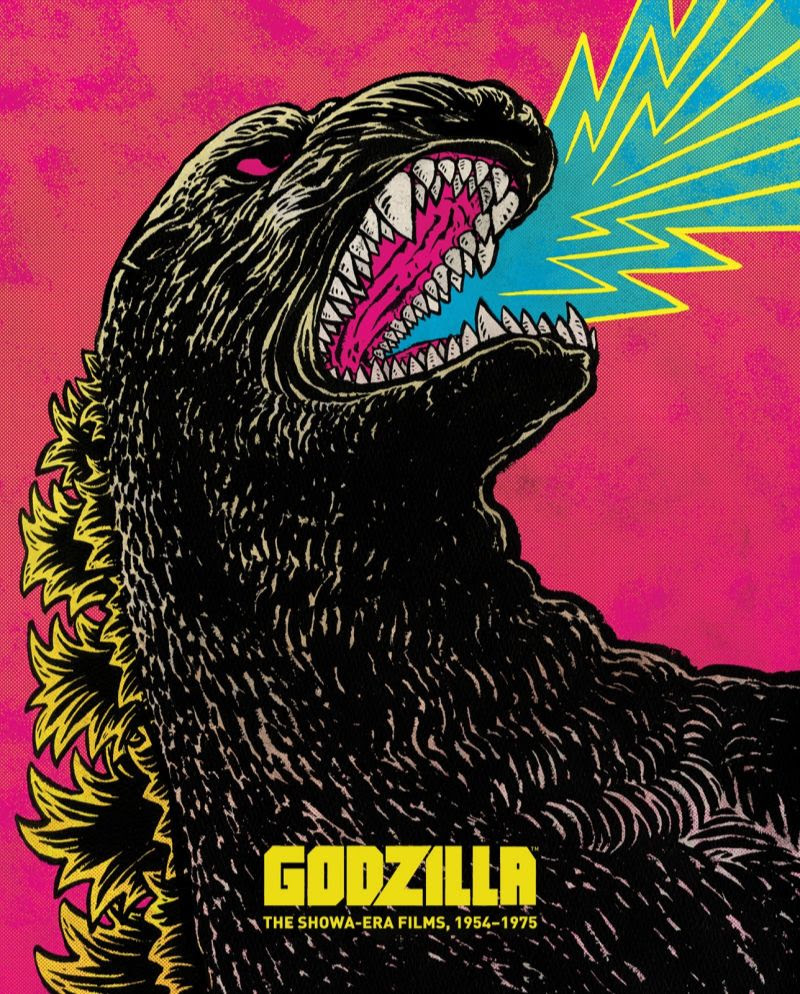 I can has new 15 film Godzilla collection just out in a smashing new set from Criterion?
PWEASE?!?!?!??!!!!!
It's the ultimate Godzilla Fan Boy/Girl Nerd Collection…ALL of the original classic Showa era films from the 1950s through the early 1970s from Studio Toho have been re-mastered for this oh so exciting set only available on Blue-Ray.
From the press release:
In 1954, an enormous beast clawed its way out of the sea, destroying everything in its path—and changing movies forever. The arresting original Godzilla soon gave rise to an entire monster-movie genre (kaiju eiga), but the King of the Monsters continued to reign supreme: in fourteen fiercely entertaining sequels over the next two decades, Godzilla defended its throne against a host of other formidable creatures, transforming from a terrifying symbol of nuclear annihilation into a benevolent (if still belligerent) Earth protector. Collected here for the first time are all fifteen Godzilla films of Japan's Showa era, in a landmark set showcasing the technical wizardry, fantastical storytelling, and indomitable international appeal that established the most iconic giant monster the cinema has ever seen.
There are some real treats in this collection including two of my personal favorites: 1965's INVASION OF ASTRO-MONSTER starring American actor Nick Adams (who was also in the terrific War of the Gargantuas movie which is sadly NOT included here since its not a Godzilla title) and 1968's DESTROY ALL MONSTERS which features all the Kaiju in a tag team match up.
Oh, and 1964's sublime MOTHRA VS. GODZILLA featuring the most beautiful moth in the world and the darling Fairy Twins who protect her!
PLUS, this set is worth purchase just for the GORGEOUS art work created for each title by a line-up of very talented illustrators like Yuko Shimizu who did the primary image for the box as well as art from: Arthur Adams, Sophie Campbell, Becky Cloonan, Jorge Coelho, Geof Darrow, Simon Gane, Robert Goodin, Benjamin Marra, Monarobot, Takashi Okazaki, Angela Rizza, Bill Sienkiewicz, Katsuya Terada, Ronald Wimberly, and Chris Wisnia….it's dreamy!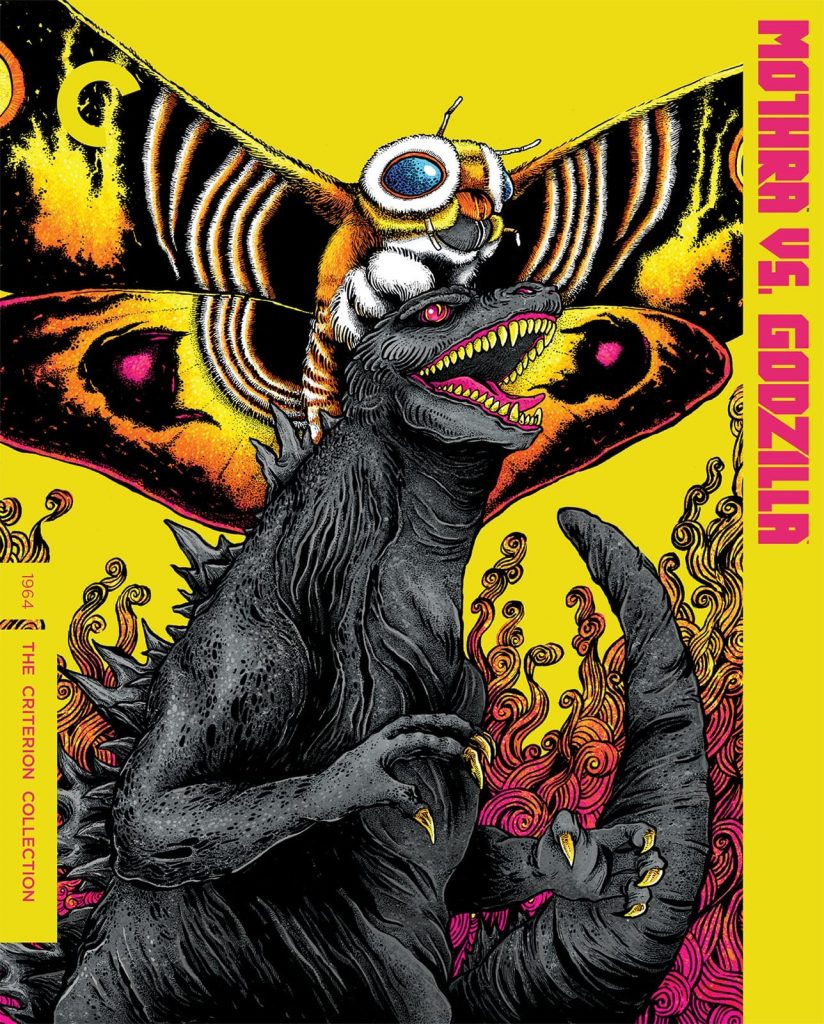 Some scoffed when Criterion announced that this Godzilla set would be awarded the prestigious honor of having spine number 1000 in the Criterion Collection but Godzilla is the longest lasting and biggest film series in the history of cinema. Our favorite lizard DESERVES that honor.
(Visited 7 times, 1 visits today)