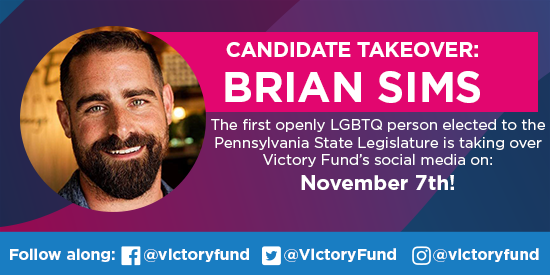 Soon, the nightmare will be over…for residents of Seattle's District 3 (which includes the traditional LGBTQ neighborhood, Capitol Hill) and the currently ongoing and quite vicious battle between incumbent Kshama Sawant and challenger Egon Orion, the out gay community leader, who are vying for the City Council seat.
I keed, I keed!
Mostly.
I don't even live in the 3rd District anymore…can't afford it.
We do know many, many people who LIVE in the 3rd and we know most of them are RAAAAAAL tired of this very divisive race, the most expensive in the city with out of towners and corporate interests all throwing Big Bucks at the candidates with Lefties hoping that out Socialist Sawant will keep her seat while downtown interests and quite a few in the gay community are trying to snatch the seat for Orion.
Both sides of been accused of being overly aggressive with the campaigning with area residents annoyed by signage, flyers, visits from campaign workers and a non-stop barrage of bickering in the media.
And, a chief complaint I've heard from MANY people: "I'm not that crazy about either choice" followed by a sigh.
Hang in there, kids! Ballots are due in by Tuesday, November 5th. And, for King County folks, go HERE to find out where you can drop off your ballots (or, if you hurry, just put them in the mailbox…no need for a stamp!)
And, we're not endorsing anyone for office but we will tell you, Vote NO on Initiative Measure No. 976, the latest piece of crap initiative from political shitfly Tim Eyman. Yes, car tabs are high but 976 would gut funding for some very important transit programs and projects and it would create massive problems for our state transit system.
Also: you should ALWAYS vote against Tim Eyman just on the grounds he exists.
And, finally, here's a link to LGBTQ Victory Fund, the national advocacy group for LGBTQ candidates. We don't think you should ALWAYS vote for LGBTQ candidates just because we share an "orientation"…after all, some dreadful people are LGBTQ…but, many LGBTQ candidates are great and Victory Fund is a terrific way to keep up with representations in political races all over the country.
Also: cutie pie Pennsylvania state legislator Brian Sims is taking over the Victory Fund social media accounts on Tuesday and we're all for that and we'll admit we're really shallow and like Brian Sims A LOT simply because he's awfully darn attractive but…hey, being attractive got JFK elected president against Tricky Dick Nixon so sometimes it's a good thing…
Tags: Egan Orion, kshama sawant, LGBTQ Victory Fund, Seattle Elections 2019